Innovative technology and design have definitely come together when it comes to the Corian Charging Surface. The Corian Surface is a new technology that enables you to wirelessly charge your smart devices such as your mobile phones or tablets! It is incredibly easy to use- you simply add an adaptor ring or charging case and place your device on the Corian charging surface… and Voila!
This invention is exciting since it is bound to change the design of all of our workspaces, eliminating unwanted wires and clutter. The Corian was co-created by Du Pont Building Innovations and Powermat, and design was definitely paramount. Users can choose from 110 exquisite surfaces – from bold metallic designs to soft shades of white, in order to create the perfect surface for their home or office needs.
Aside from its gorgeous aesthetics, the Corian surface is durable, stain resistant and easy to clean. Best of all, it will charge your phone at the same speed as a regular wired model.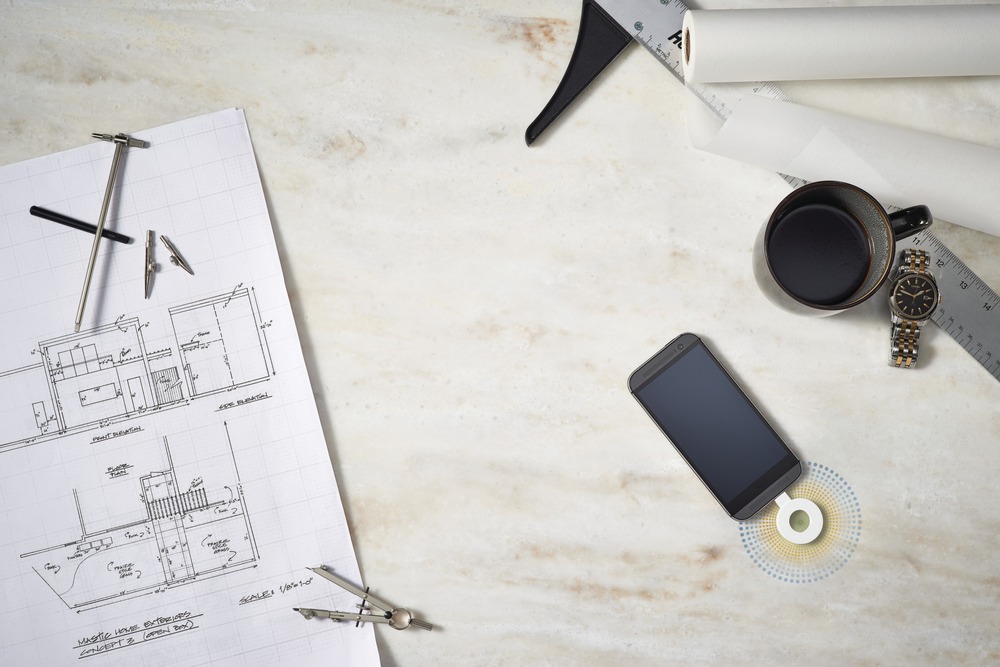 The way it works is that there is a transmitter below the surface that safely transfers energy wirelessly to a receiver within or attached to your smart device. The transmitter knows when your device has been charged and stops once the battery is full.
There are two Corian charging surfaces available. One is an "Individual" unit that is small and easy to use. It is PMA (Power Matters Alliance) and Qi compatible, which means that it can work with either of the two main operating protocol standards for induction charging in the market today. The other is the Powermat unit that has cloud-based technology for backend management and enables business to monitor and analyze usage trends and patterns.
*New smart devices have wireless charging capabilities built in and don't need adaptors.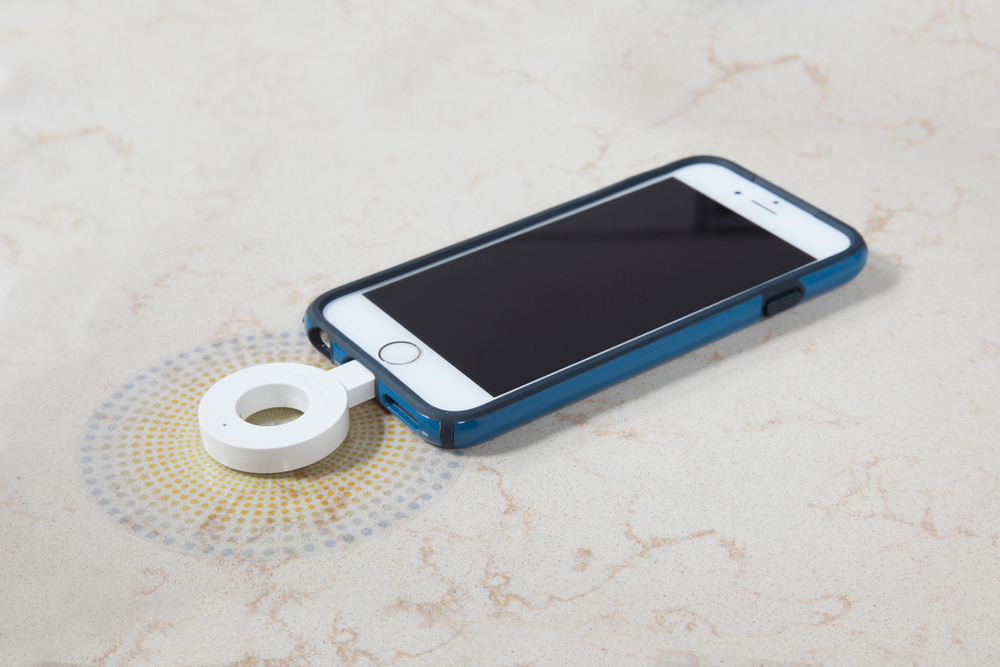 Design: DuPont Building Innovations
Photography: DuPont