Playing acoustic guitar is awesome, and with IK multimedia's newest invention players can take their talent to the next level. IK multimedia, an Italian based product design company, has invented the iRig Acoustic- the world's first acoustic guitar mobile microphone/interface. Using the iRig players can enjoy a mobile acoustic playing and recording system with a professional sound.
iRig Acoustic needs to be combined with a free application called the AmpliTube Accoustic app. The iRig itself can fit on any acoustic guitar and is installed in seconds, and unlike any other device, it gives players the freedom to perform live and record music on their iPhone, iPad, Mac and Android. Best of all, players can play and record anywhere.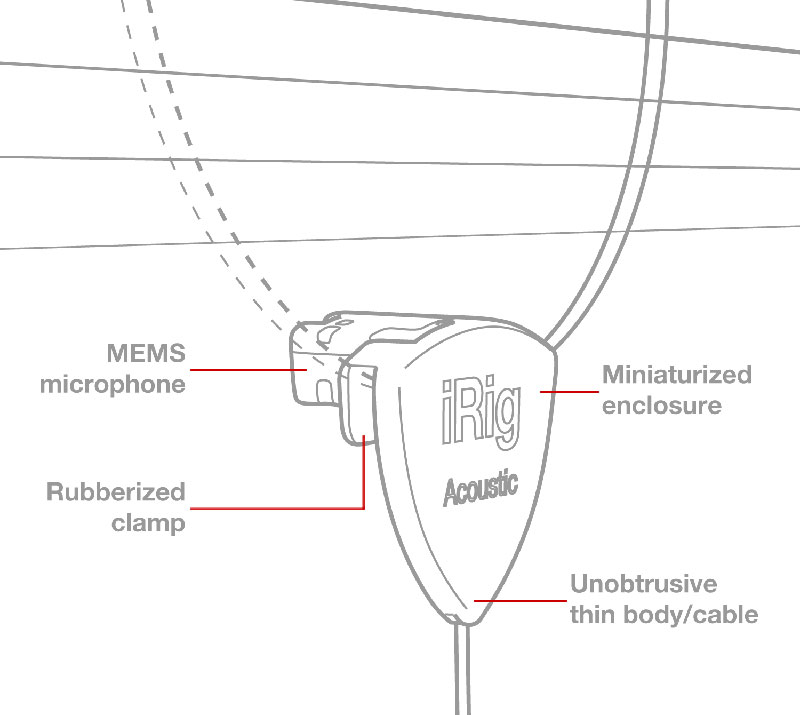 Using the iRig is incredibly simple. It needs to be clipped onto the bottom part of the sound hole and then connected to the app. The AmpliTube Acoustic app, is an advanced acoustic tone sculping and refinement studio that enables players to edit and fine tune their recordings. It is important to place the iRig in the right position in order to ensure the best sound performance. The bottom of the sound hole is known to be the ideal microphone placement that accurately captures the tonal character, full frequency range and complex harmonics of acoustic guitars.
The iRig consists of 4 main elements- a MEMS microphone, a miniaturized enclosure, a rubberized clamp and an unobtrusive thin body/cable. The MEMS (MicroElectrical-Mechanical System) uses the latest in microphone technology. It has a unique calibration process that optimizes the sound of the guitar as if it was being miked using a high quality studio microphone.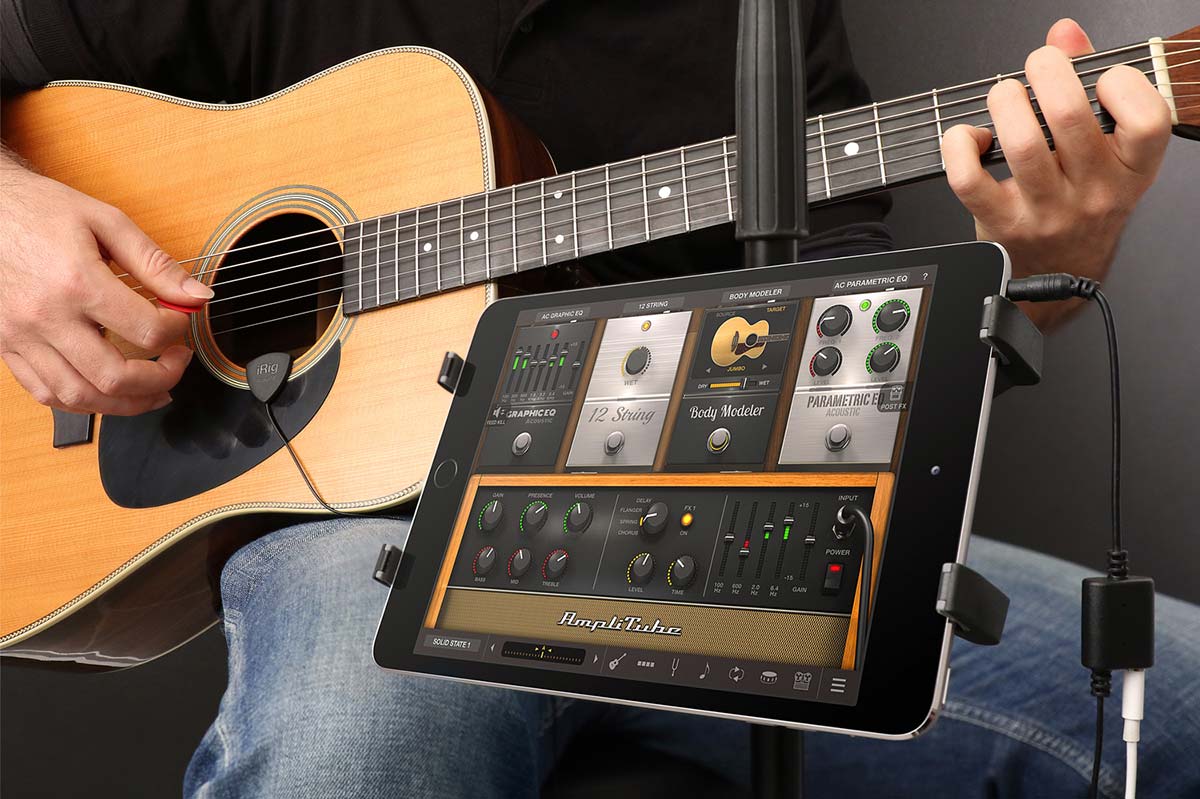 Design: IK Multimedia
Photography courtesy of IK Multimedia