If you are one of those people that spends a lot of time on the road, you are going to thrilled to learn that you can have a good espresso coffee anytime, anywhere you want. Ideal for when you are in morning traffic or fighting fatigue on your way home.
The Handpresso Auto was created by HandPresso, a French based company chaired by Mr. Henrik Jul Nielsen. Mr. Nielsen came up with the idea a few years ago and since then he and his team have been fine tuning the technology necessary to deliver the perfect espresso coffee on the road.
Creating your favorite brew is incredibly easy and you can use either ESE pods or ground espresso coffee. When you are ready, you need to place the coffee in the designated space, add the water, plug the device into the cigarette lighter and wait 2 minutes. That's it. You will then have a first class espresso coffee.
The Handpresso Auto is very compact. Its dimensions are 22 x 10 x 10cm and it weighs 880 g (1.94 lbs). Its water reservoir capacity is 1.79 fl.oz (53 ml) and it has a pressure valve of 16 bar. It uses a voltage of 12 V DC and power of 140 Watt. The coffee machine is CE certified and comes with a one-year guarantee.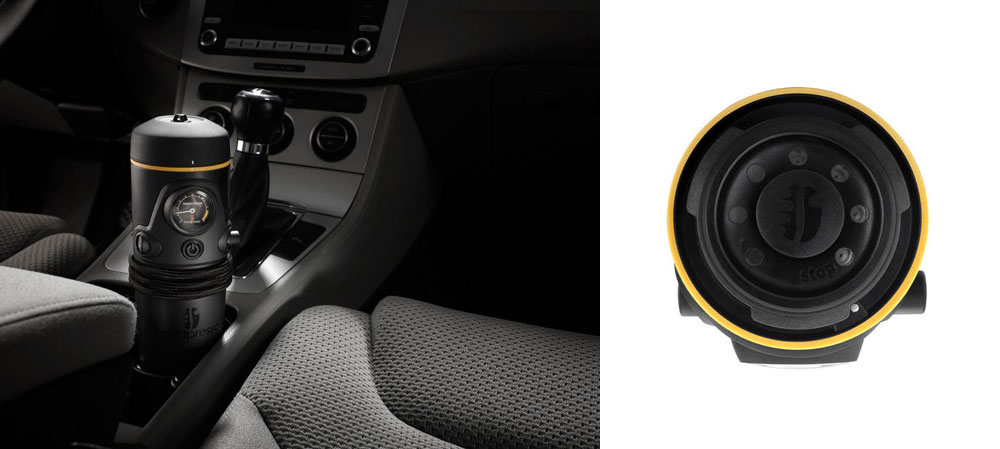 Design: Handpresso
Photography courtesy of Handpresso
Buy This Item