The Sucabaruca Coffee Set is an exquisitely hand-made set that gives the ancient ritual of coffee making a modern twist. The Sucabaruca is made from white Porcelain and consists of a coffee pot, a funnel, three cups and a tray. A wonderful feature of the design is that you can play around with the layout of the set- the filter and cups can be mounted on top of the pot or elegantly set around it.
The Sucabaruca was designed by Luca Nichetto and Lera Moiseeva and incorporates cultural symbols and references. The cone shape theme which ties all of the pieces together is reminiscent of "Carmencita", the famous character created by Armando Testa for the 1966 "Carosello" TV show.
Also, the designers wanted to celebrate the ceremony of making coffee throughout the world and as such the Sucabaruca has a very elegant and festive appearance. Finally, the designers wanted to use only craft materials available in the area (which is Toronto, Canada) and therefore the Set has a Canadian maple tray with walnut legs.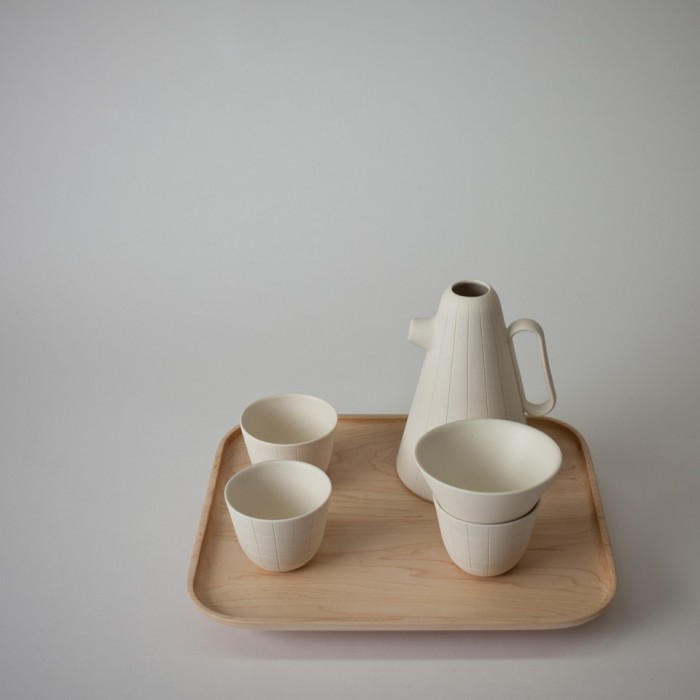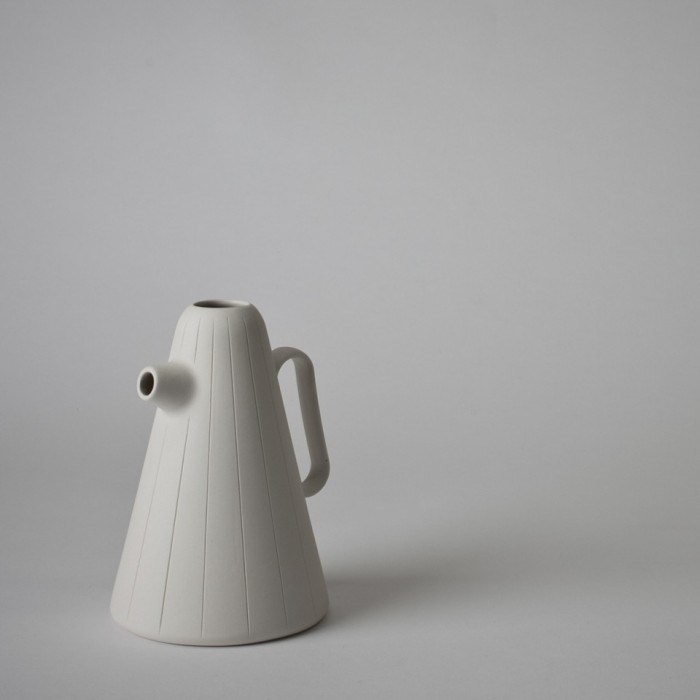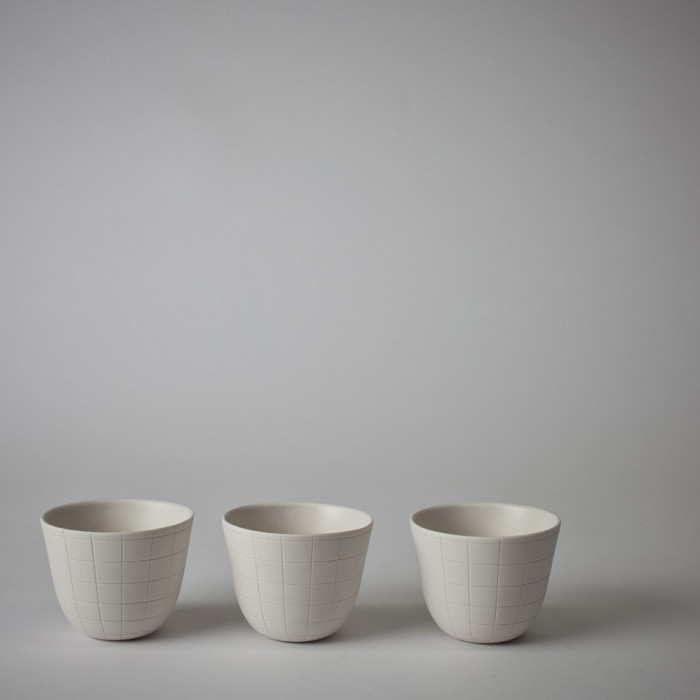 Each Sucabaruca coffee set is hand made by Toronto ceramic artist Alissa Coe and its dimensions are- coffee pot: H7″ x D4.5″; funnel: 4.25″ diameter x H3.75″; cup: diameter 3″ x H2.5″; wood tray: 12″ x W11.25″ x H1″.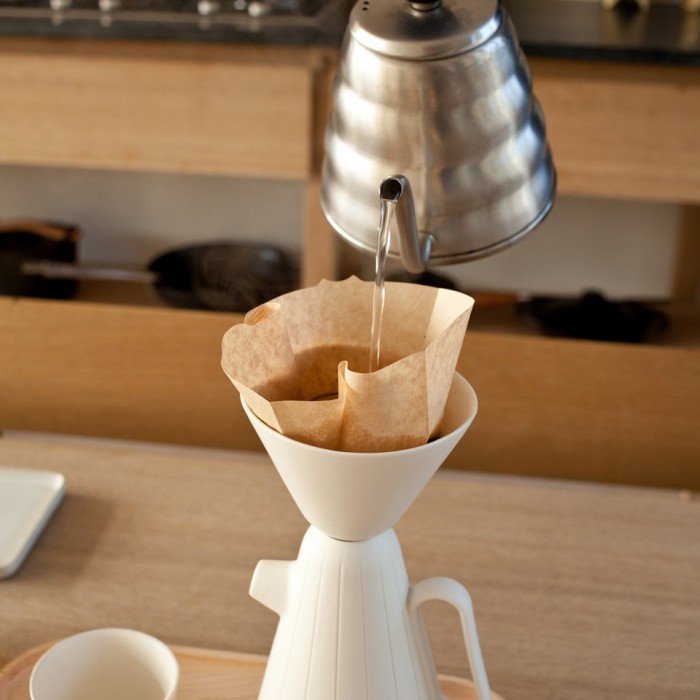 Design: Luca Nichetto and Lera Moiseeva for Mjolk
Photography courtesy of Mjolk