Check out this unique hotel in Adelaide, South Australia. It's called the Thorngrove Manor Hotel and it looks like a combination of a fairytale castle and a romantic cottage in the woods. I would love to stay there. Heck! I could live there.
"The baroque towers and fantasy turrets are clues to its flamboyant interiors. Antiques, hand painted friezes, stencils and artwork exploit its diverse room shapes to create an escapist's dream."
Every room in this unique Adelaide hotel is a masterpiece of contemporary and baroque fusion. You can enjoy a quiet escapism in the tower room, the castle chambers who are fit for a king and queen or the observatory suite.
The Thorngrove Manor Hotel is located 17 minutes from Adelaide's city center and 35 minutes from the airport.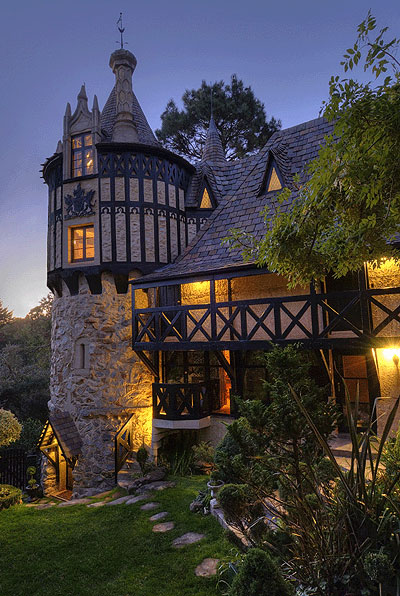 Photography courtesy of Thorngrove Manor Hotel.