Located in the Santa Claus Village (no, seriously) within the township of Rovaniemi, Lapland, this glass boutique resort is what every Christmas dream is made of!
Amidst the snow-capped loft-style cabins, is also a fully equipped restaurant, offering antler chandeliers and a beautiful view of the exterior village.
Contemporary in design, each cabin delivers a wrap around skylight, providing an unimpeded view of the northern skies, snow-crested trees, and any other form of nature that may float overhead.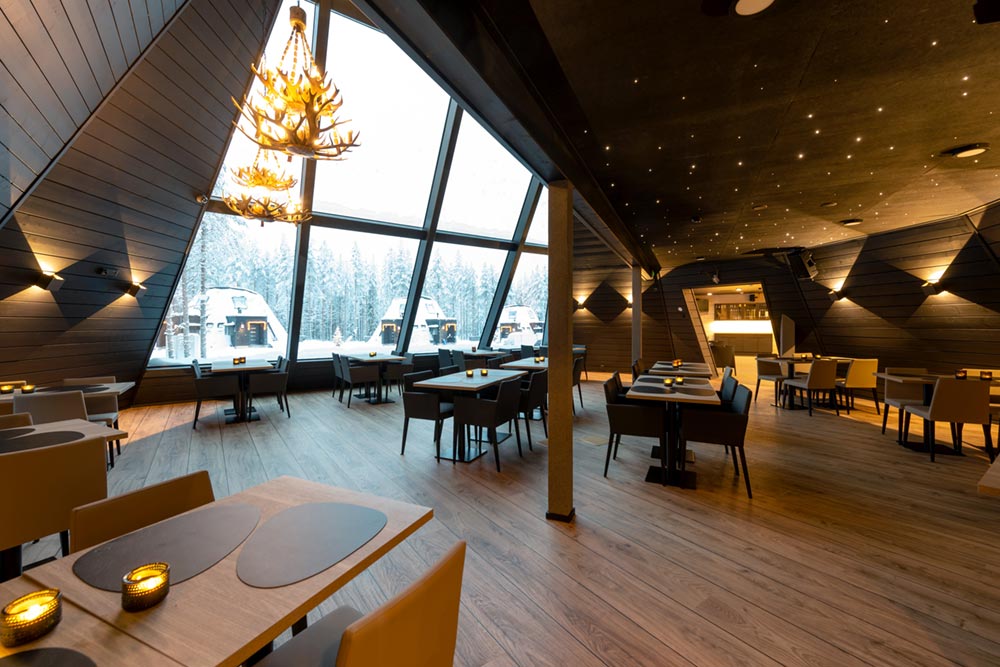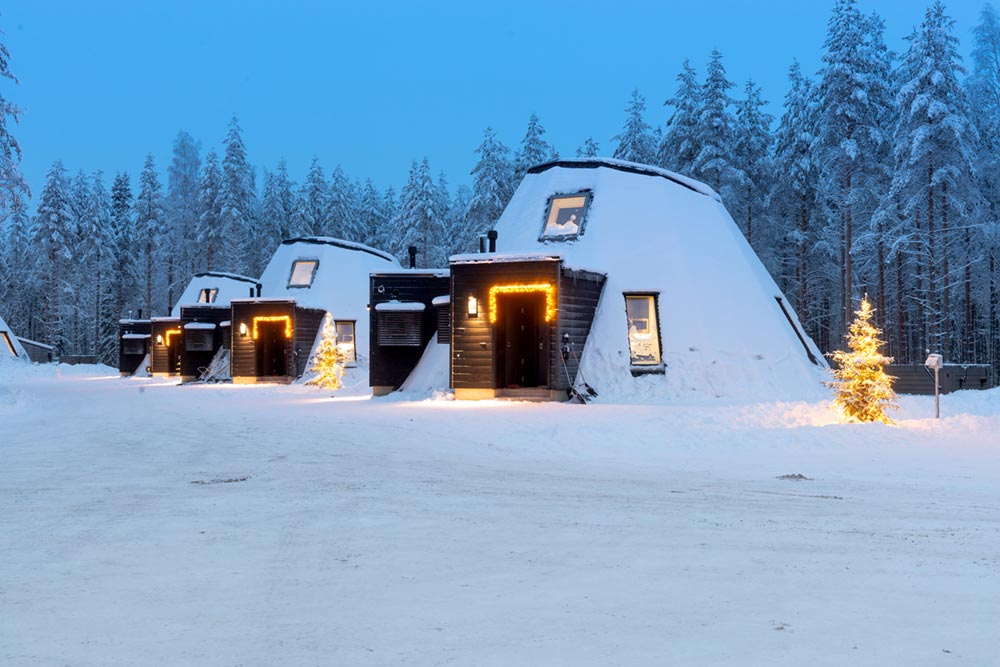 A modern take on a 'glass igloo', each unit features a metal spiral staircase leading to a sleeping loft, rich blue accent walls, and light timber flooring as well as walls.
Softly colored furnishing keeps the interiors muted in order to ensure the sweeping views of the outdoors are the true focal point.
With roughly 430 square feet in which to pad around in, each unit comes equipped with a mini kitchen, sauna, and outdoor hot tub – and maybe, just maybe, a partridge in a pear tree.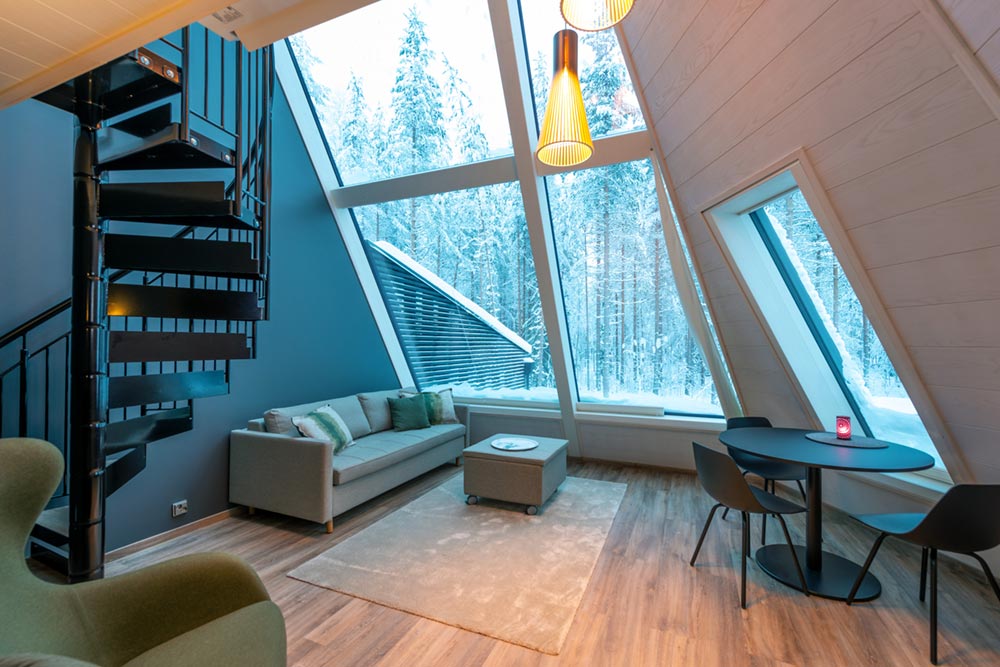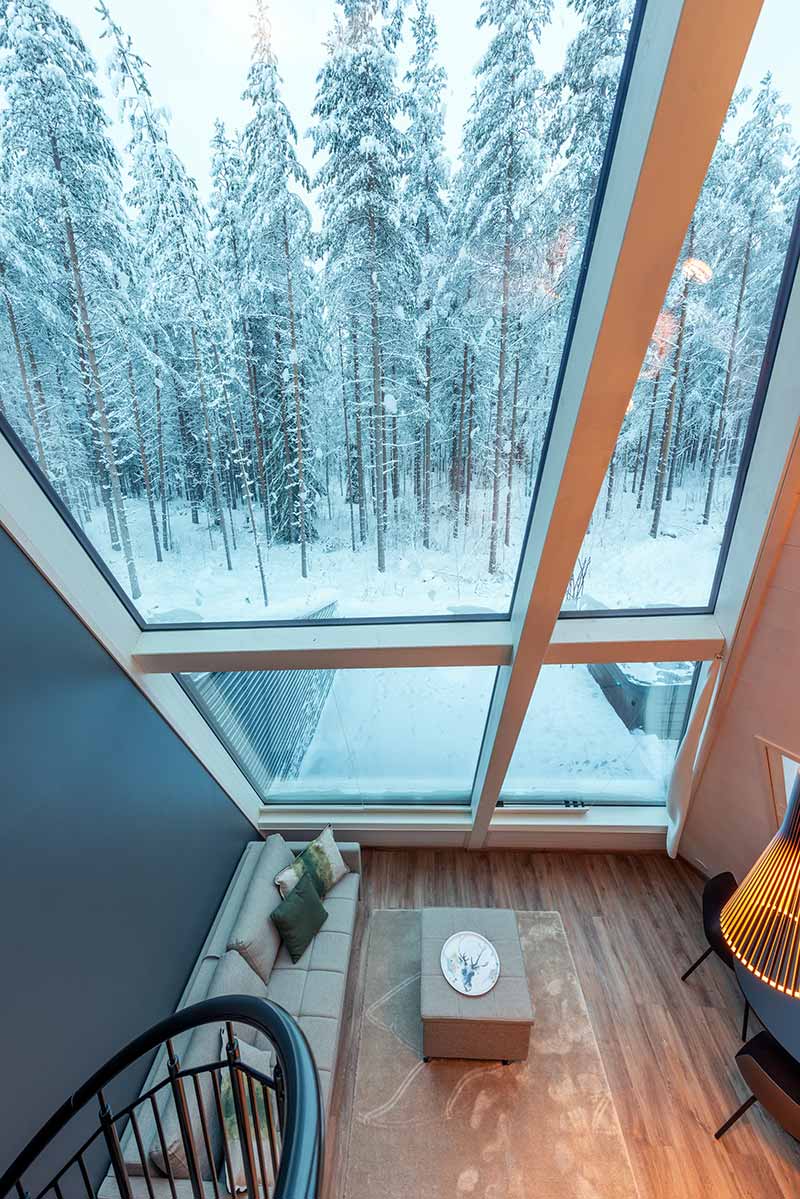 Architects: Studio Void
Photography: Courtesy of Studio Void