Designed by Interior Design Laboratorium, this spectacular, boutique hotel in the beautiful Greek island of Santorini is nothing short of jaw-dropping luxury wrapped in astounding beauty.
Located on a cliff 120 km north of Crete in the area of Kato Fira, the spectacular Porto Fira Suites provides a full-pleasure experience in relaxation, views and handcrafted opulence.
Delivering 13 suites surrounding the southern Aegean Sea, this natural oasis was once a standalone home for the Saint John Theologos church, which was the inspiration for 7 of the suites that were renovated.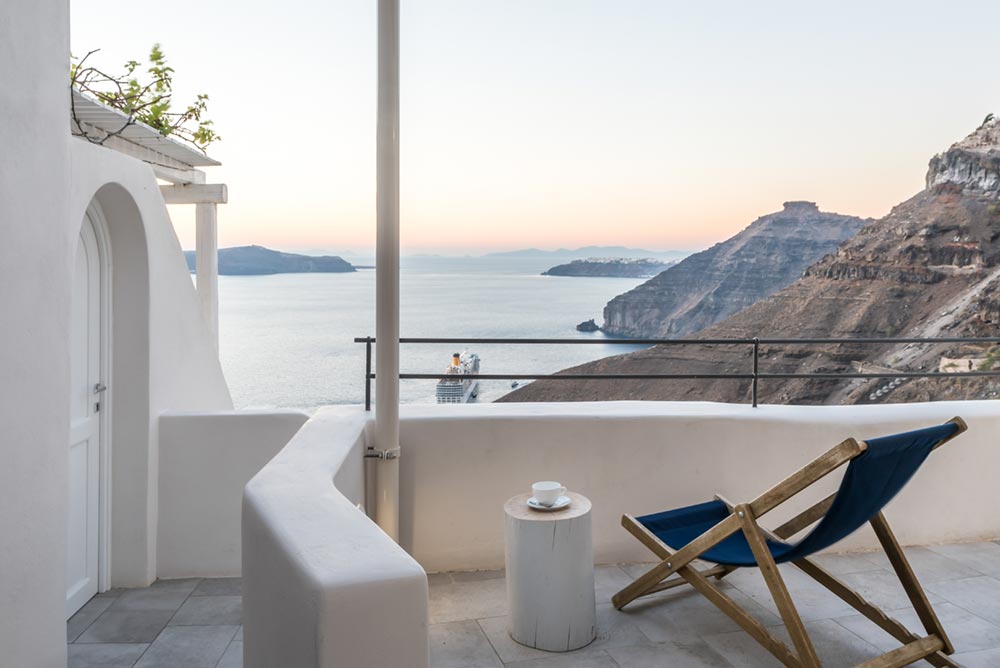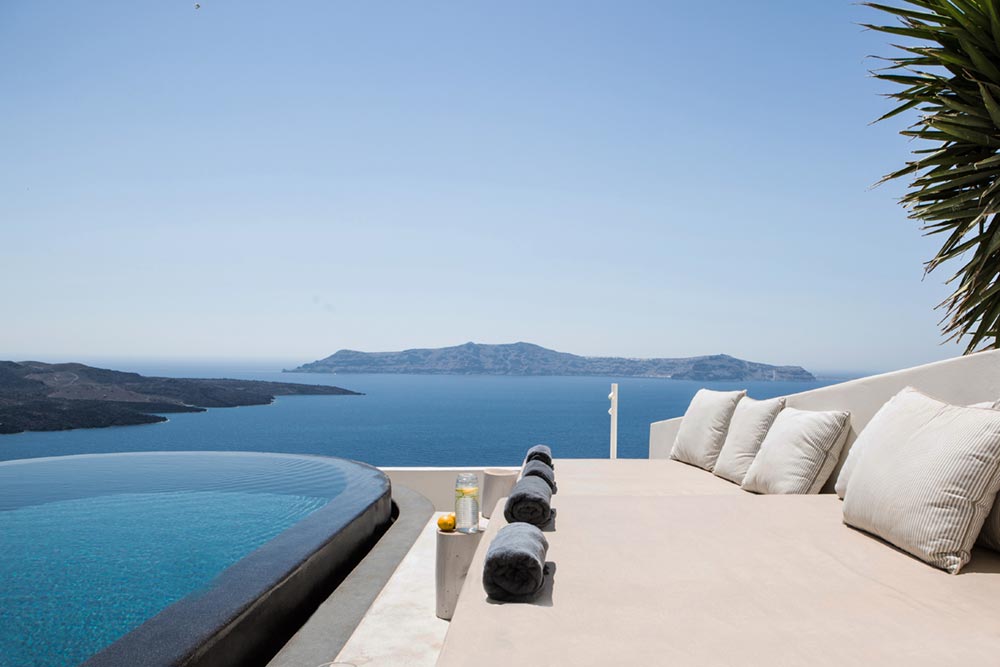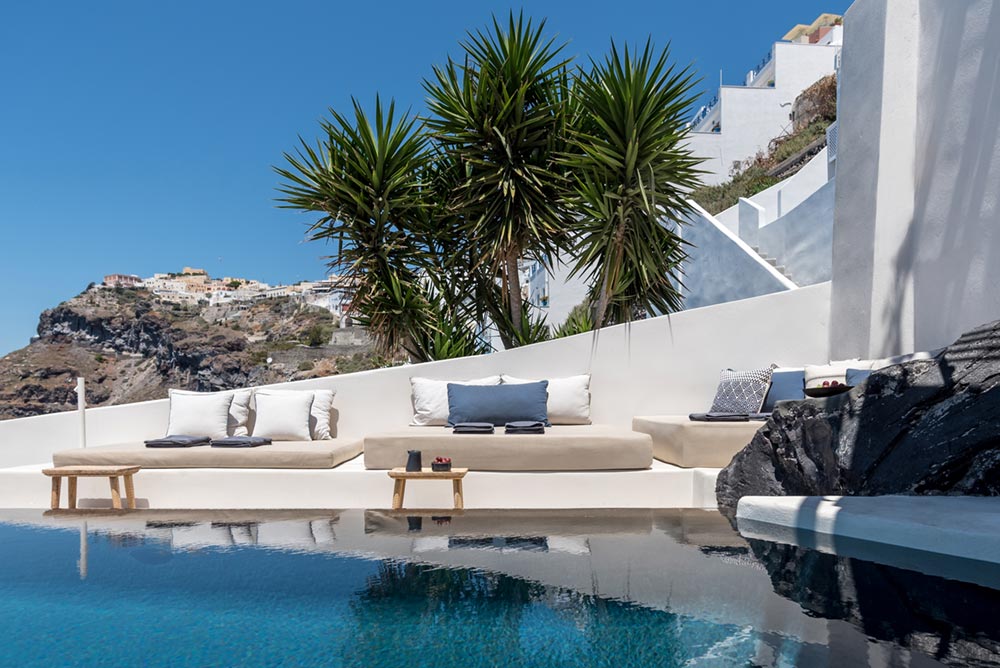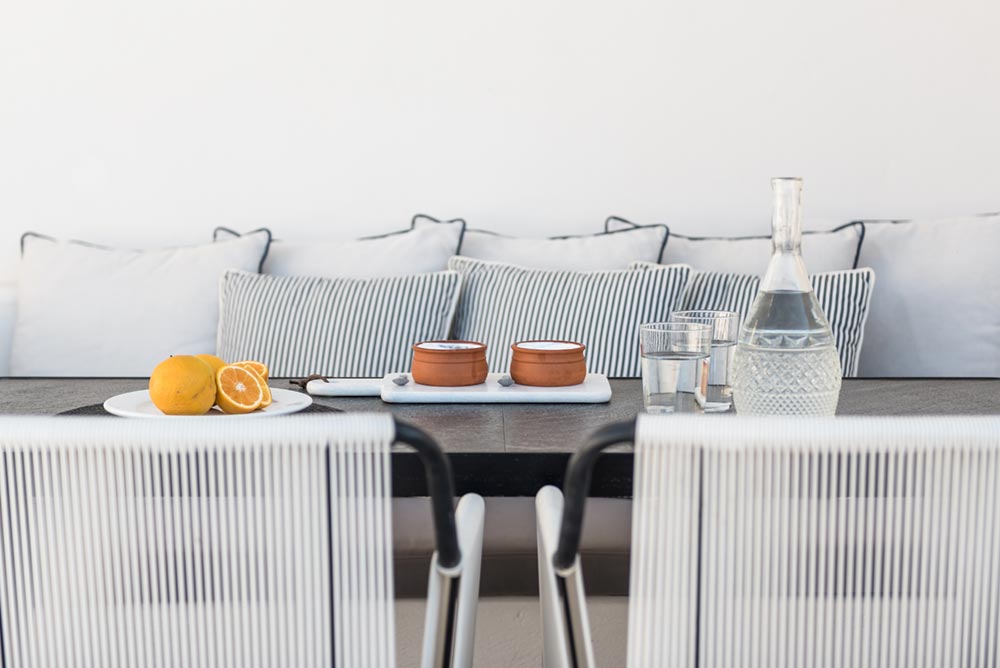 Arched windows and doorways, an infinity pool, individual bedroom patios with views that go on for days, are all breathtakingly beautiful to say the least. And while simplicity is the basis for this design – backed by wood, metal and a whitewashed, aged-looked given to the exterior of these suites, the interior is anything but aged.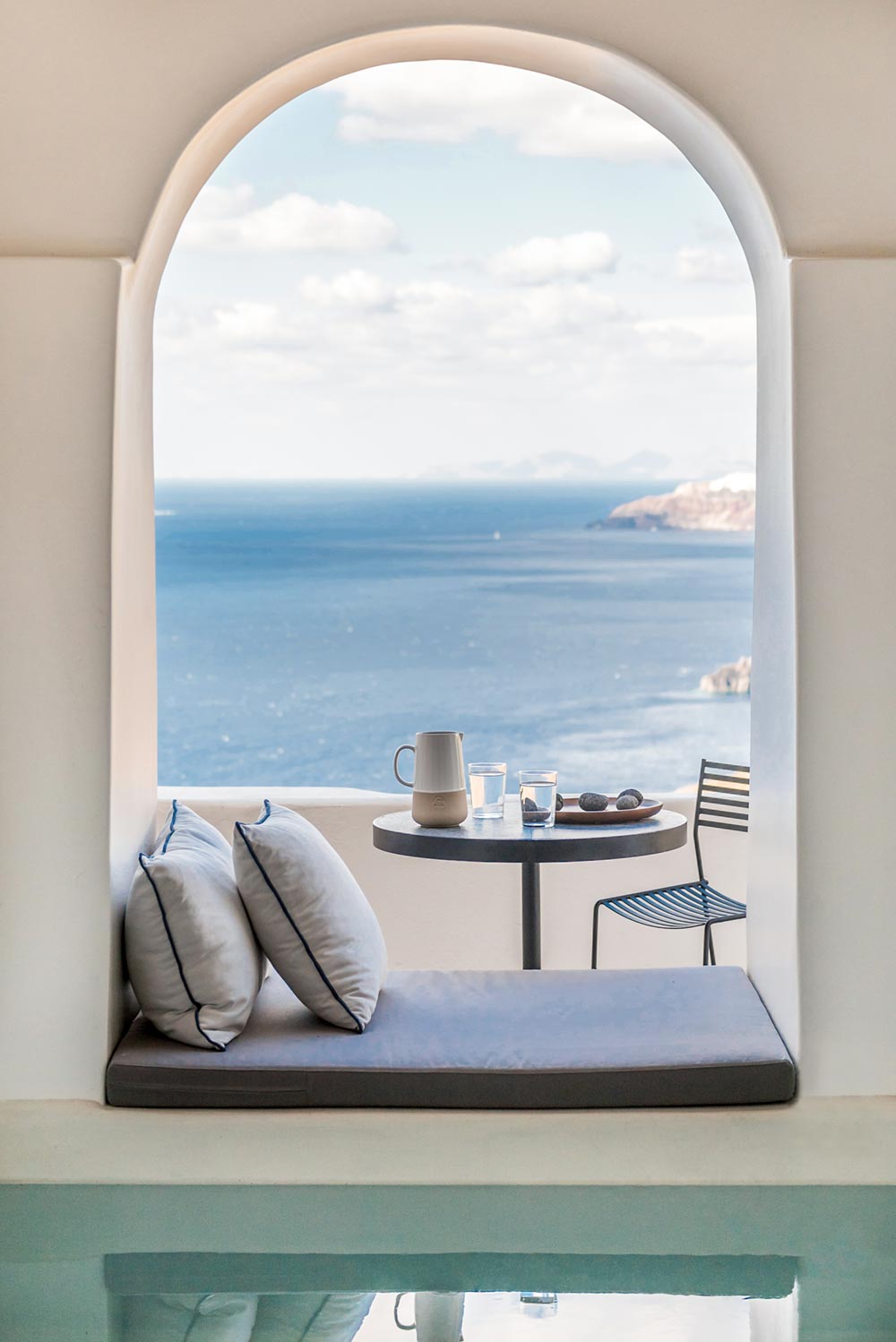 Inside you will find perforated black wardrobe doors, custom platform beds that meld into the floor and wall seamlessly, stone tile flooring, custom hot tubs that deliver window seating, and/or an oasis of patios that overlook the sea.
Handmade lighting fixtures created out of black rope, bright blue bohemian fabrics and hand-woven rugs all come together within the bedding and sofa seating, which sit in view of a volcano that overlooks the Porto Fira Suites – adding to the explosive appeal of this glorious Greek getaway!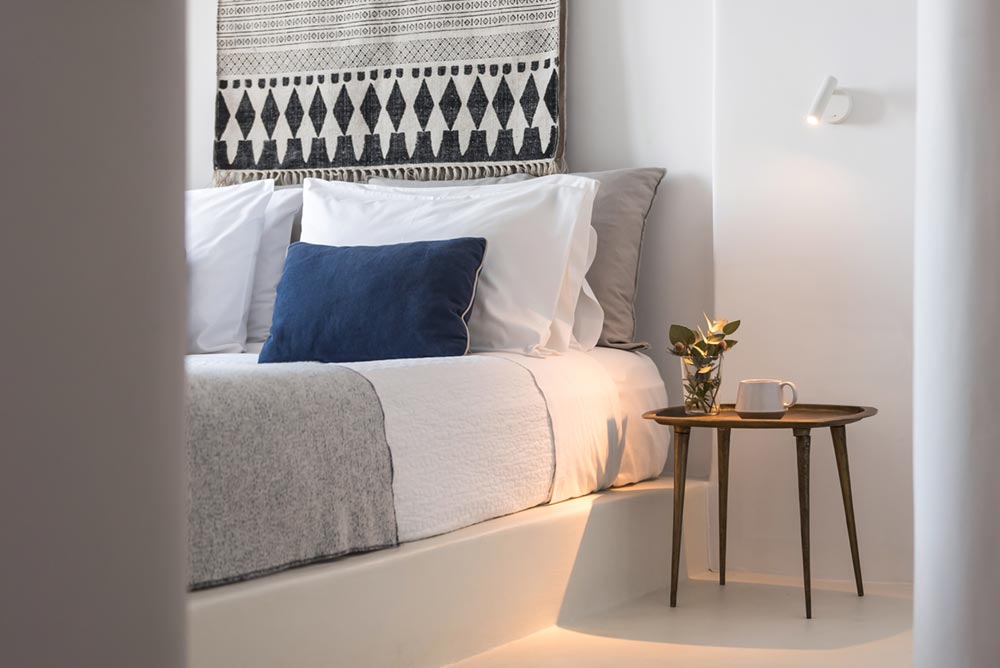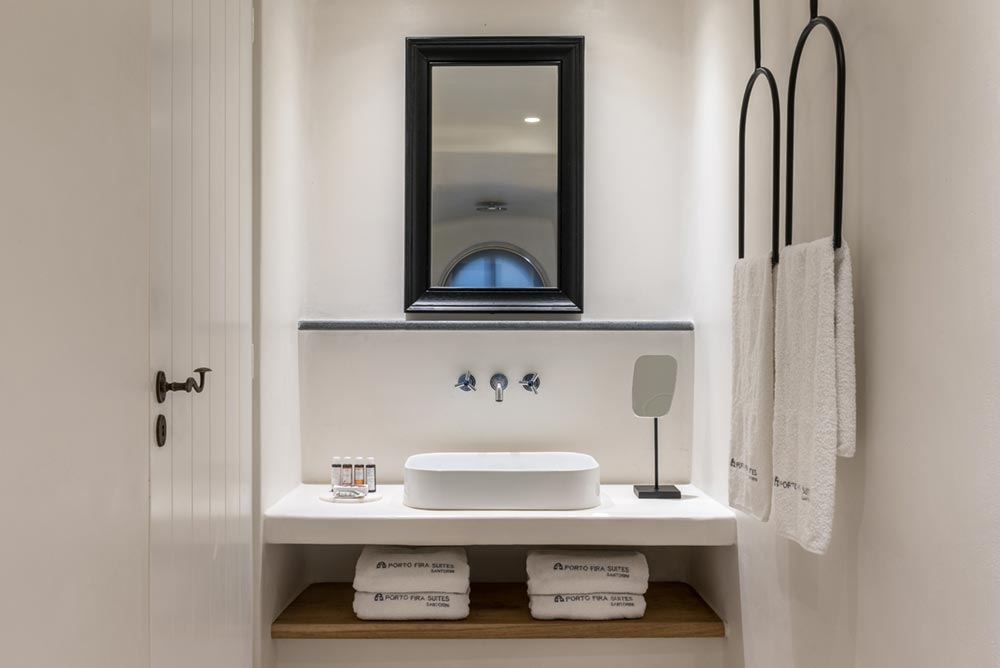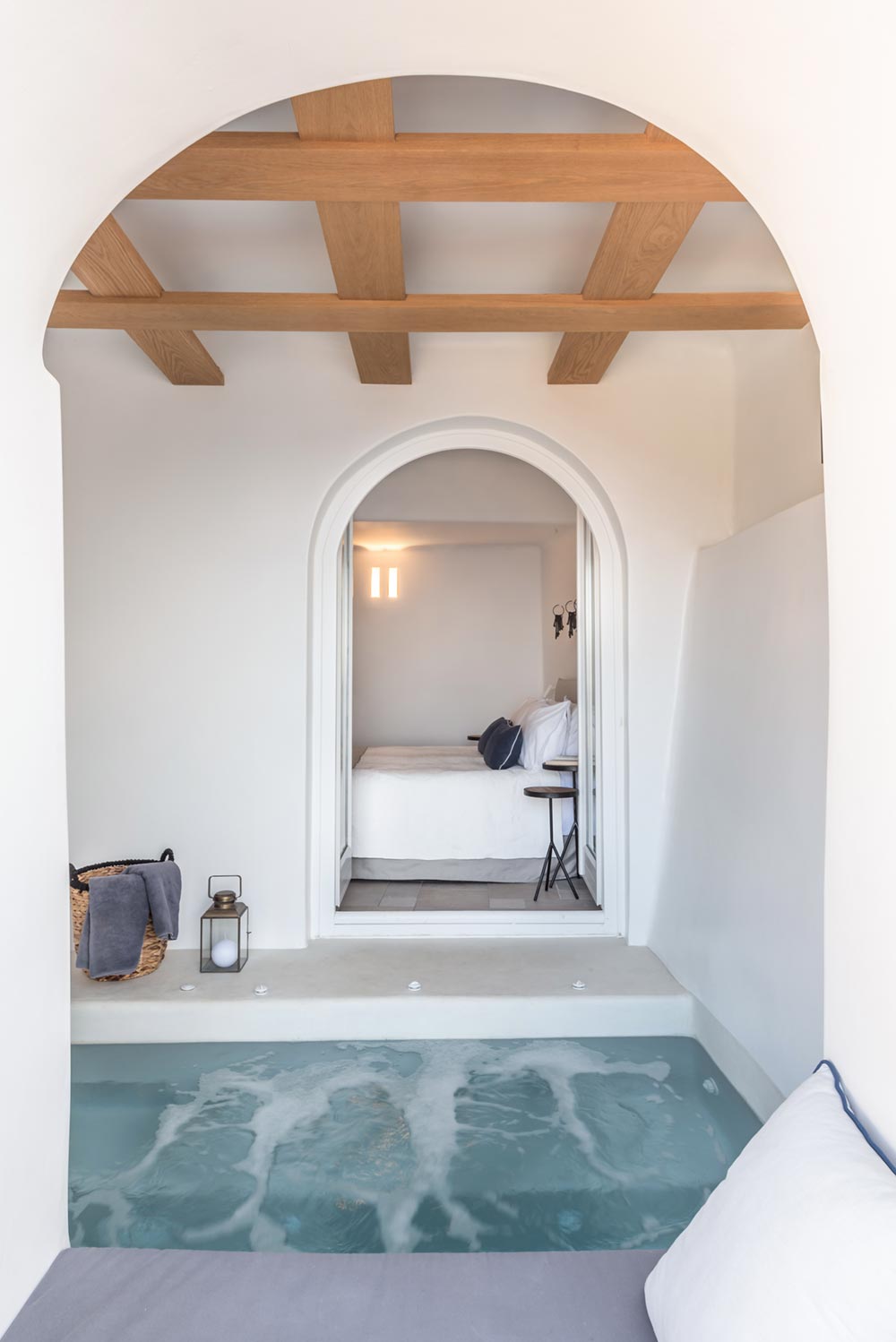 Architects: Interior Design Laboratorium
Photography courtesy of Interior Design Laboratorium