Welcome to the Caribbean getaway of Casa Comunal, where all your problems disappear and are replaced with sunrises, followed by surfing, and more of the same tomorrow. A surfer himself birthed this surf shack rental out of his own passion for play, and he – along with his friends, decided that a cultural experience would far outweigh and outshine the doldrums of a regular hotel stay for anyone looking to travel in this direction.
Located within the blue water-lined shores of Isla Colon, amidst Panama's Caribbean splendor, this beach bungalow delivers the privacy of your own beachfront hideaway, and is a stones throw away from all the tropical outdoors has to offer.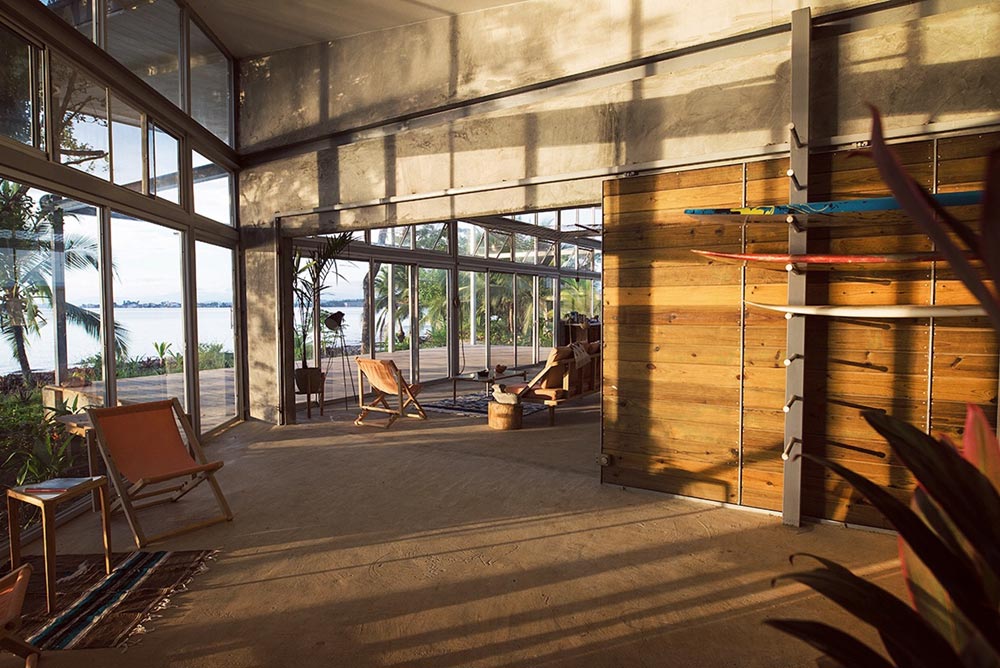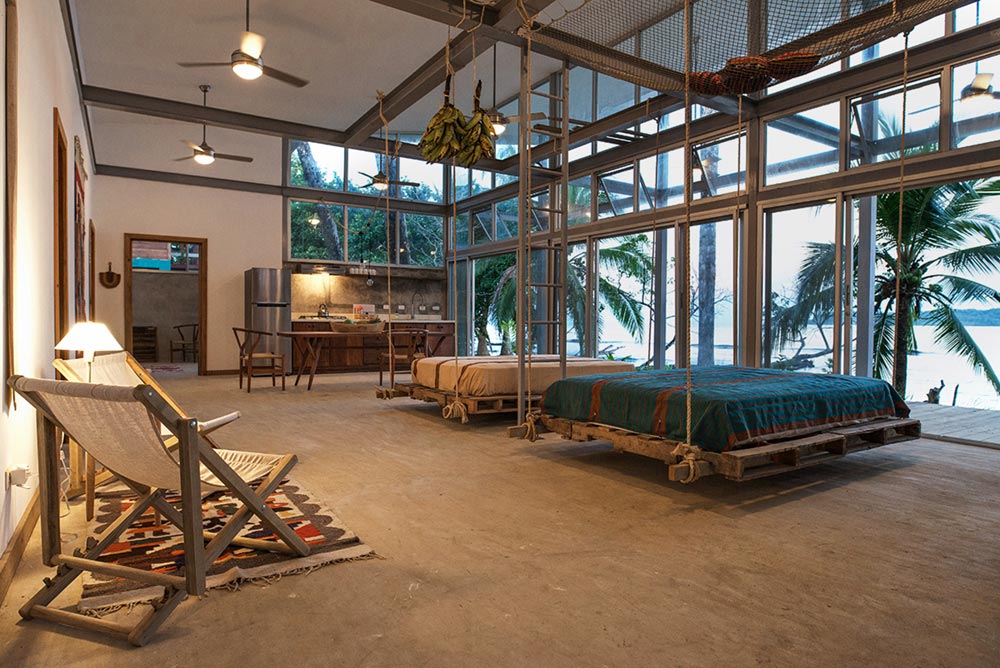 The owner built it in such a way that travelers have the option to either rent the entire 2-part home that sleeps up to 14 occupants, or rent out the 9-person or 5-person sections of the home separately, sharing only the atrium entranceway and rollaway doors between.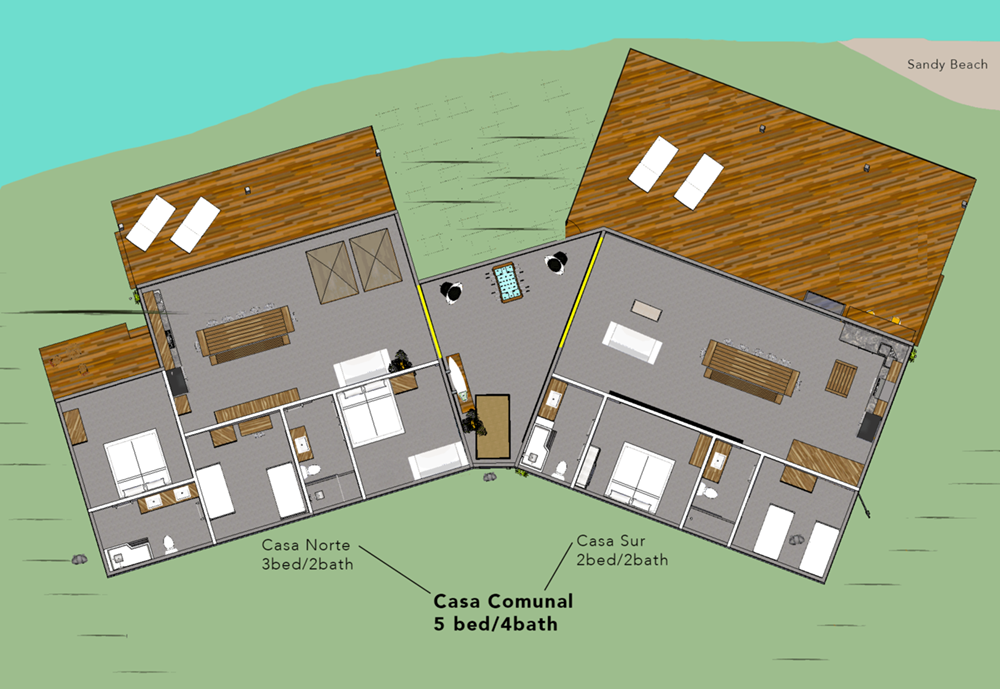 Comprised of steel, glass and concrete, Casa Comunal is as sound as it is sexy, opening up to the surrounding beauty with ample windows and doors that fold back to take in the ocean air.
With local sourcing of laurel wood furniture, hand-selected items such as the corner kitchen sink, suspended beds that create an ironic sense of surfing, an expansive front porch with a sloped roof to catch rainwater, this bungalow is the ideal place to gather your crew, sing kumbaya amidst an oceanside fire, and enjoy life as nature intended.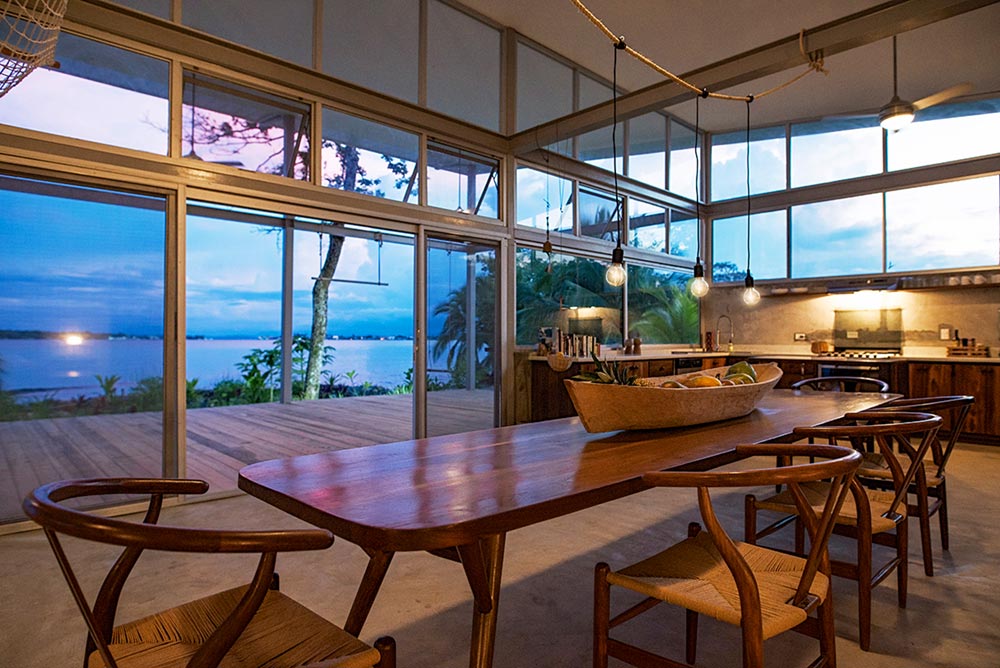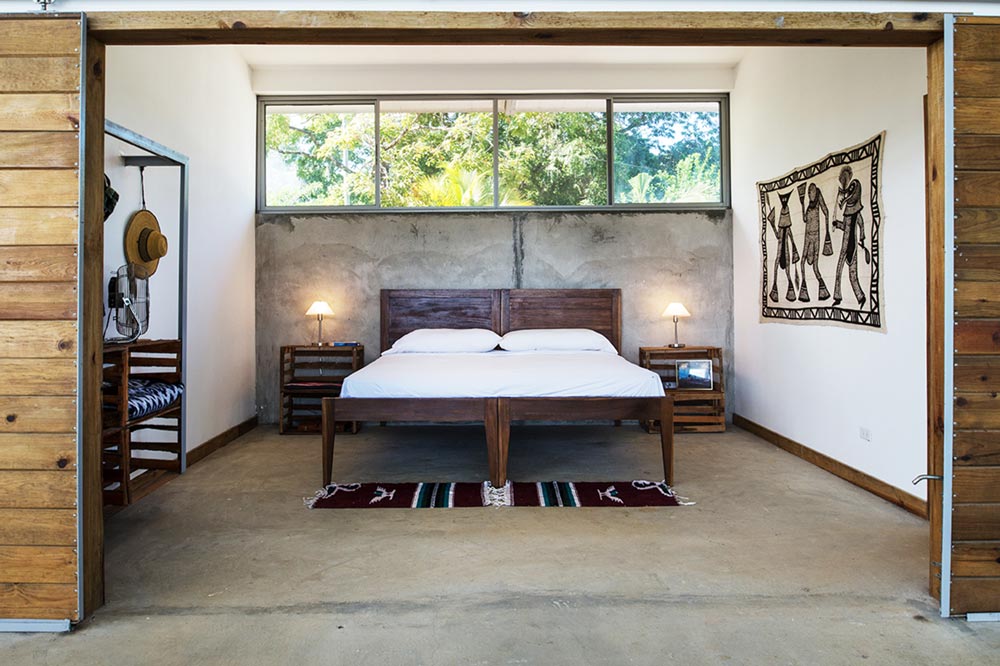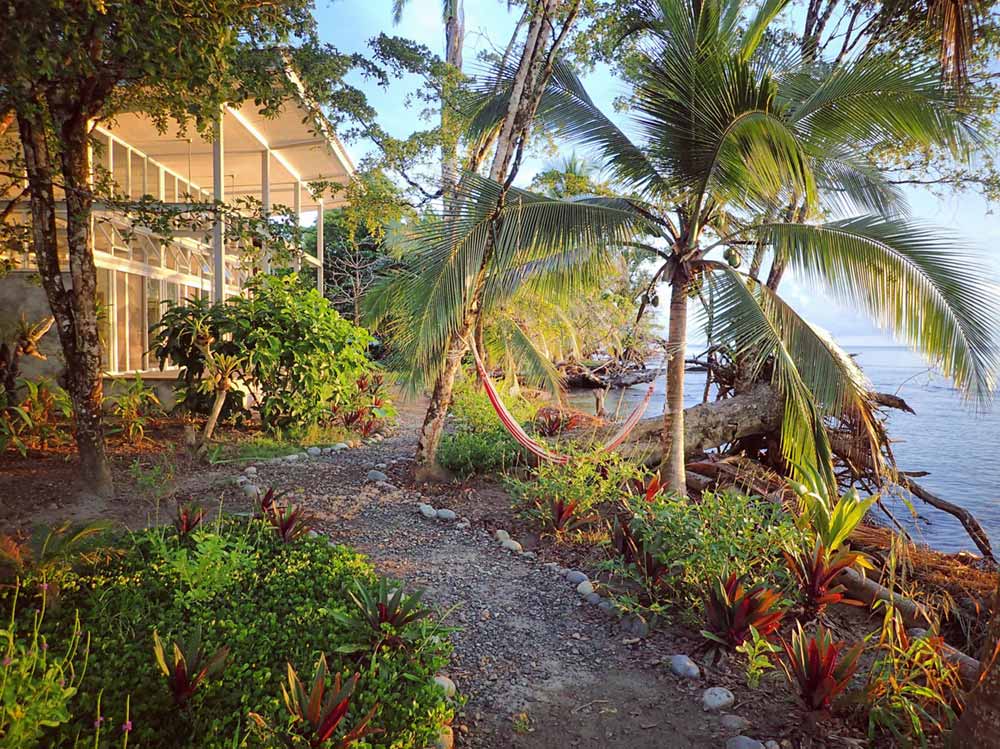 Architects: Jordan Christopher
Photography courtesy of Jordan Christopher