Why hello Sacromonte Landscape Hotel, you divine weirdo you! Winner of Best of Year Interior Design 2018 Small Resort, among other such honorable mentions, these prefab boutique hotel units offer simplistic sophistication amidst a Uruguayan winery – because, why not?
Perched within a 250-acre field of grapes and sandwiched between Punta del Este, José Ignacio and Pueblo Garzón, this unique spiritual experience hums in harmony with the timeless appeal of nature, and offers 13 prefabricated hotel-cabins throughout.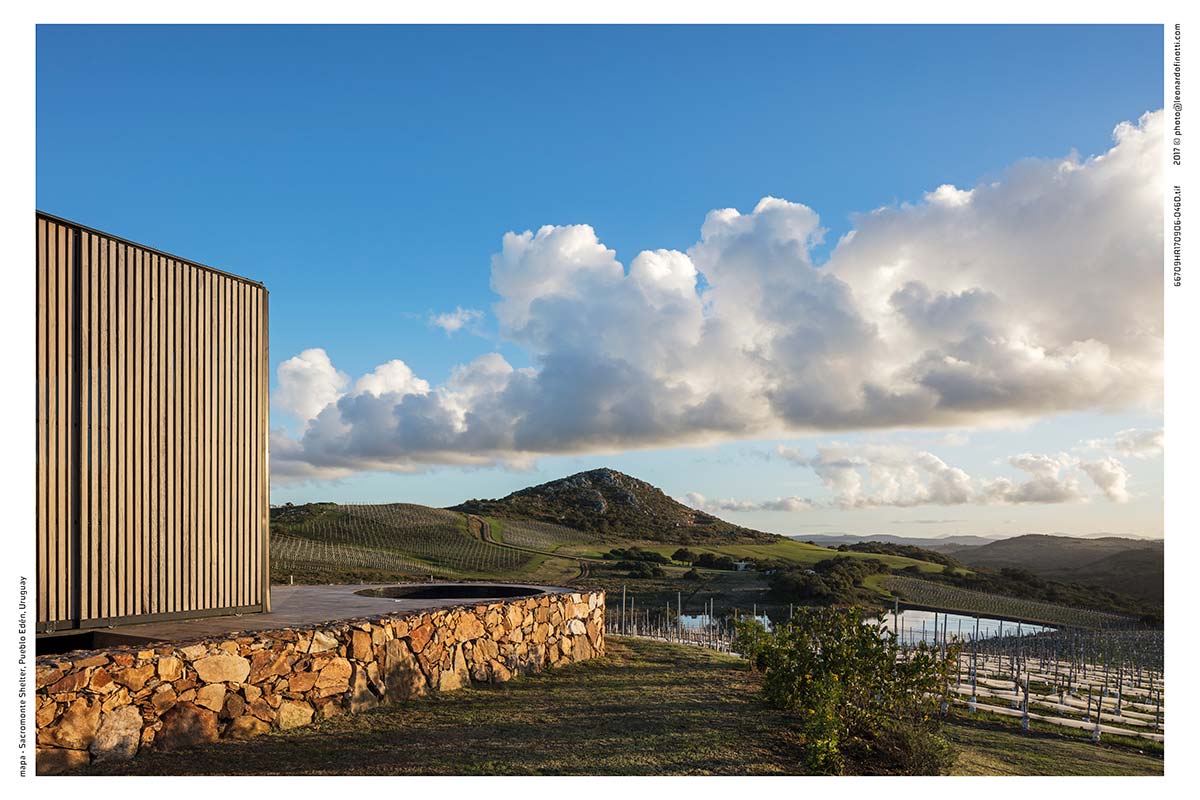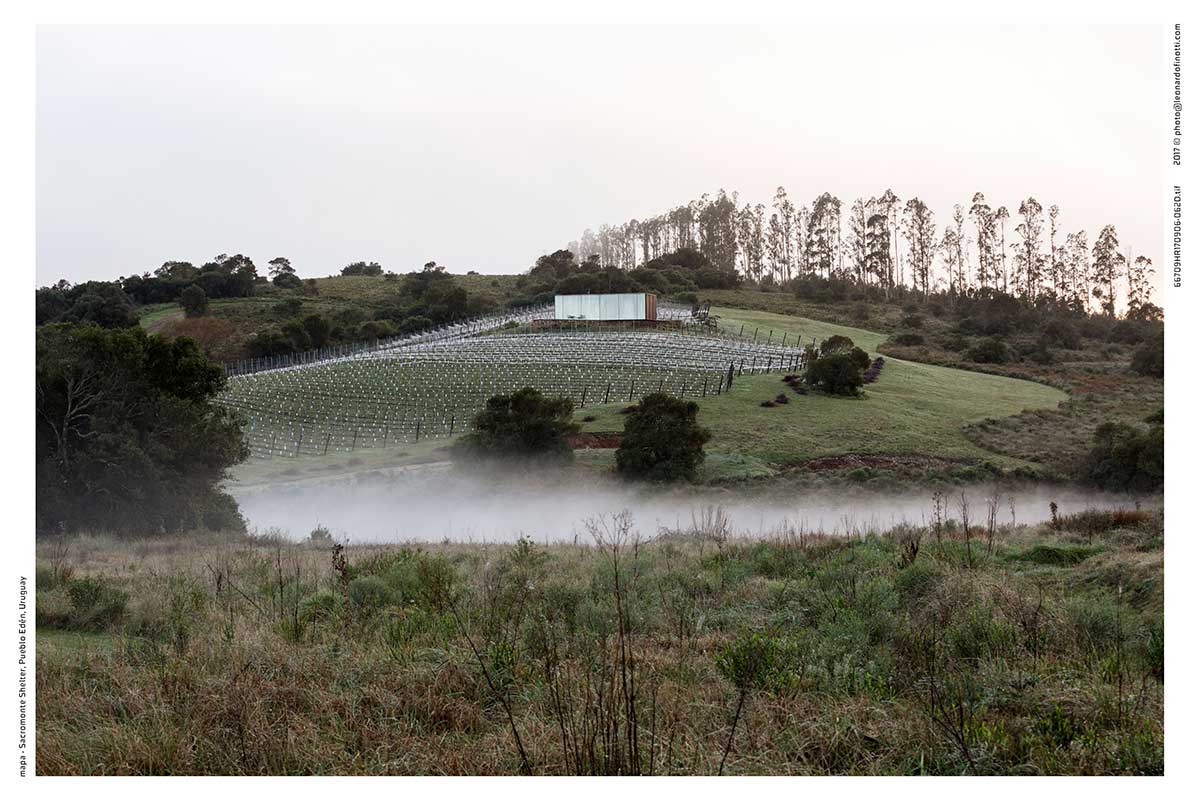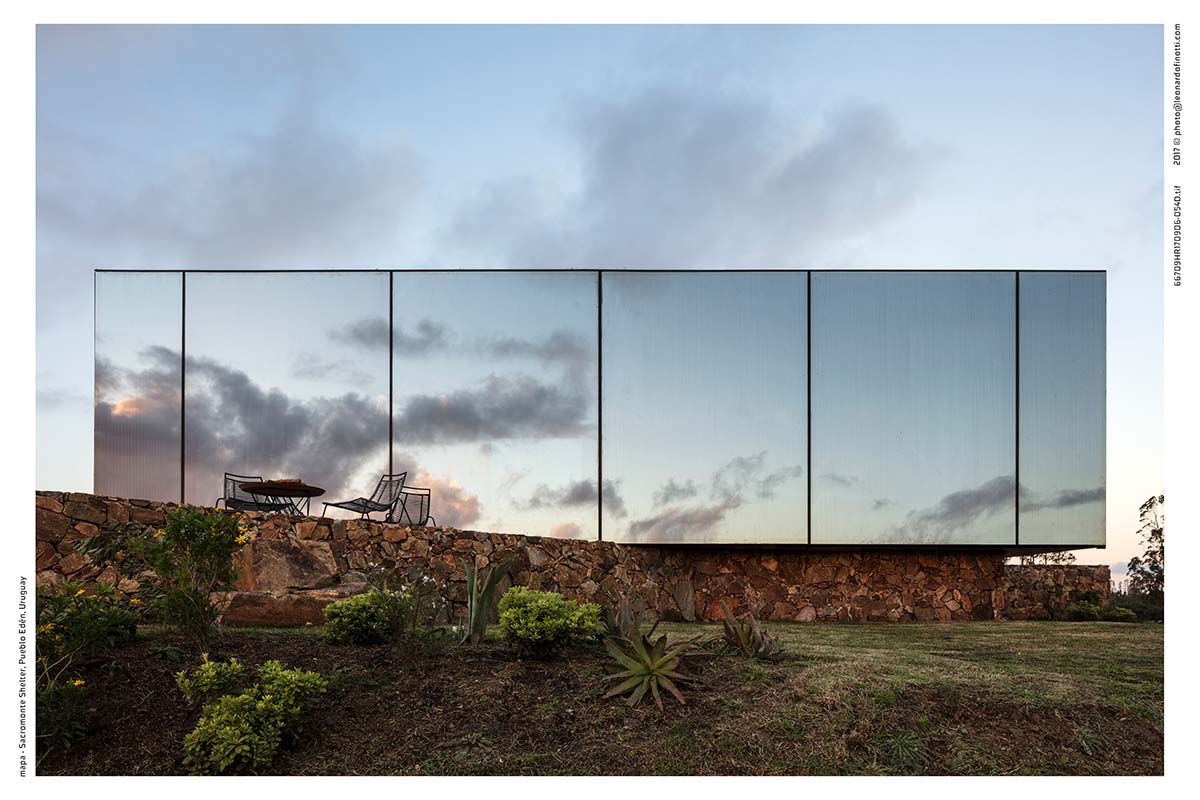 Truly an ideal setting for modern mavericks or traveling mavens, the Sacromonte Landscape Hotel exterior is the combination of a log-drenched exterior backsplash set with a rich black-framed window, and a crystal clear view through an entire wall of windows on the opposing side.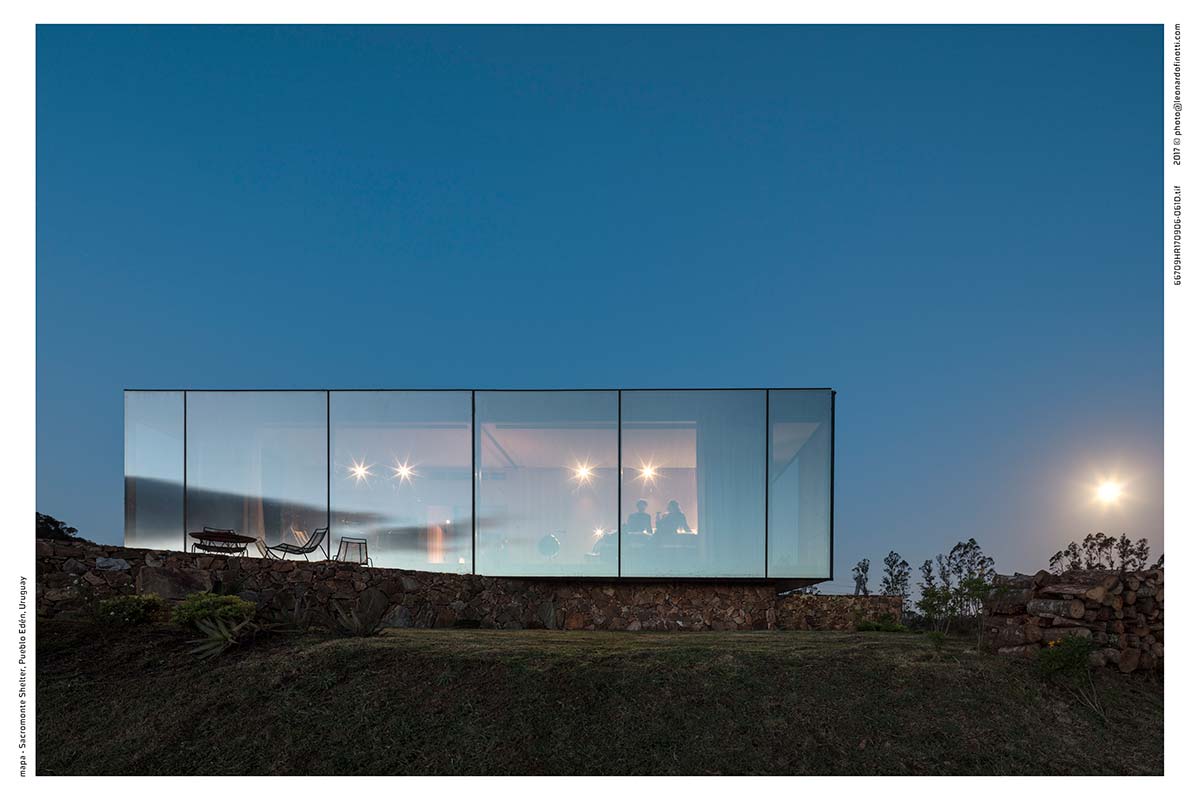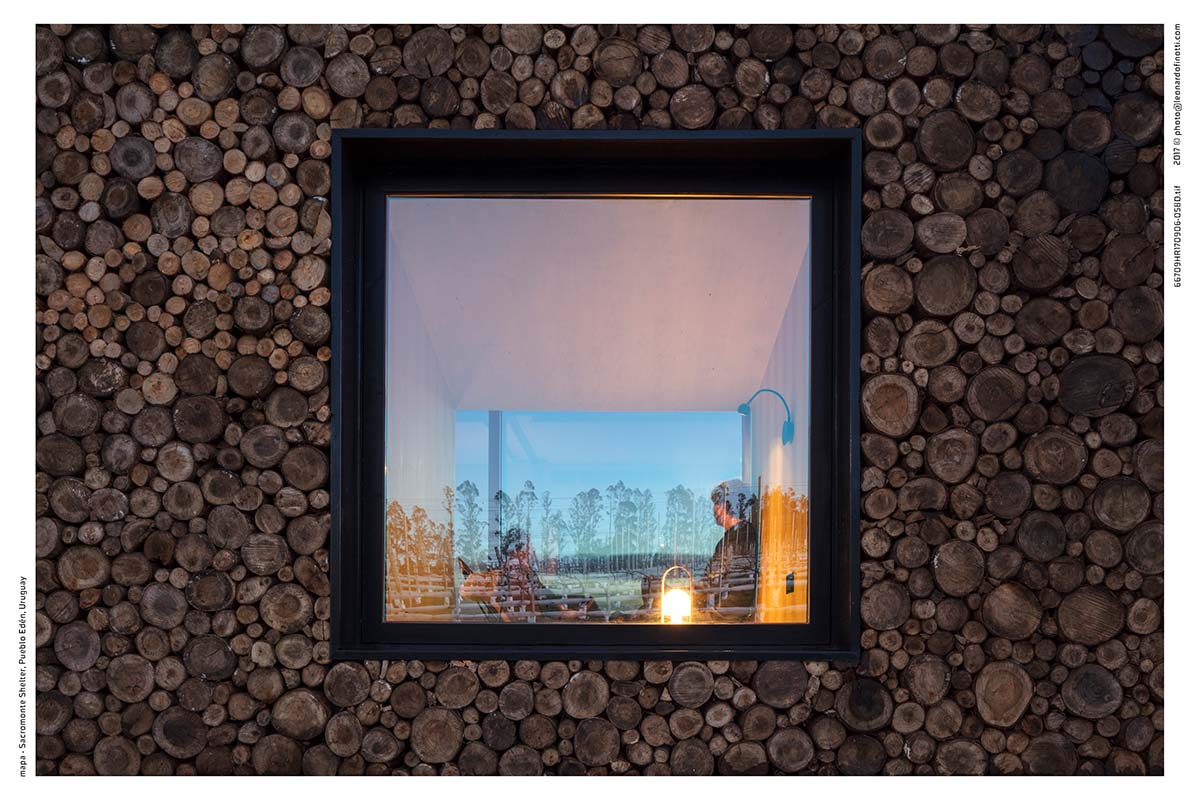 Each sitting on their own rocky perch-slash-porch, these hideaways are fitted with wooden slats at the tail-end of each fabulous prefab space, creating lighting variances throughout the day, and opening up fully to the outdoors through transparent walls seen via the bed, sitting nook and dining area.
Breathtaking doesn't begin to describe this boutique hotel, all courtesy of rolling landscapes, a watery visage below, the winery in the midst, and the sky-lit heavens above – turning a vacation into an unforgettable memory for all.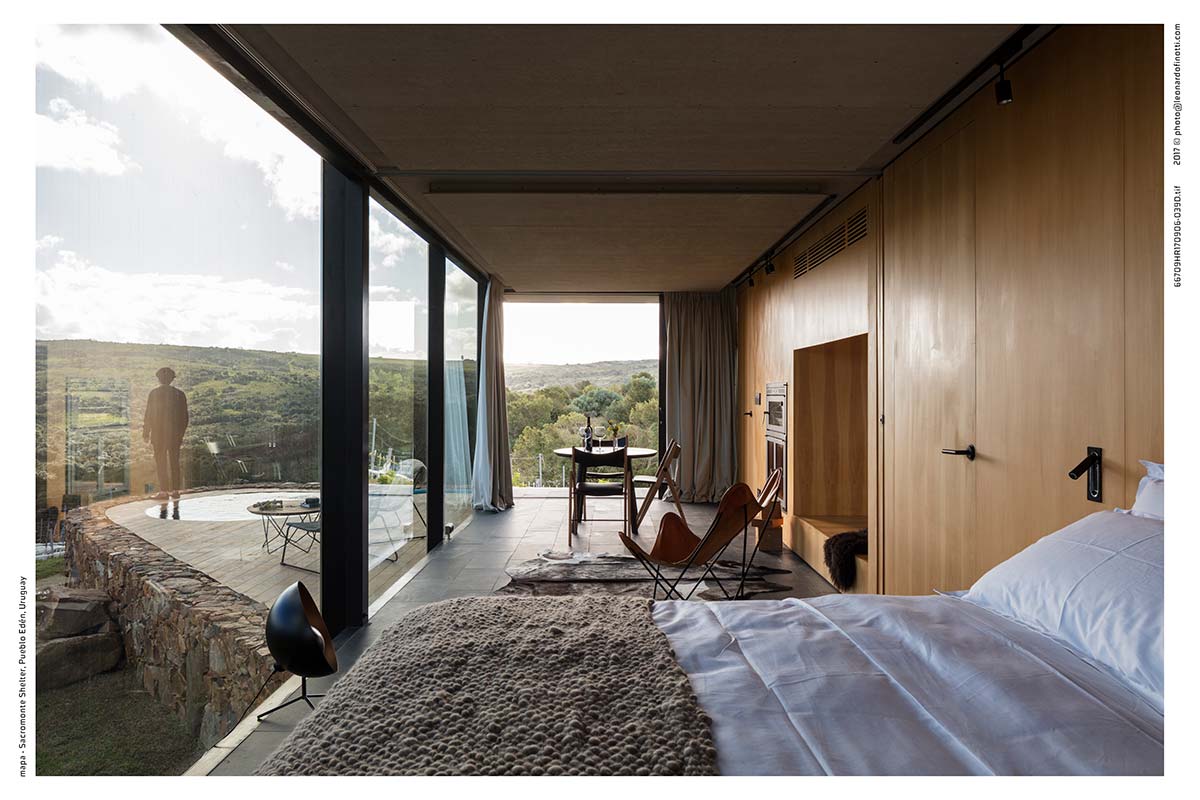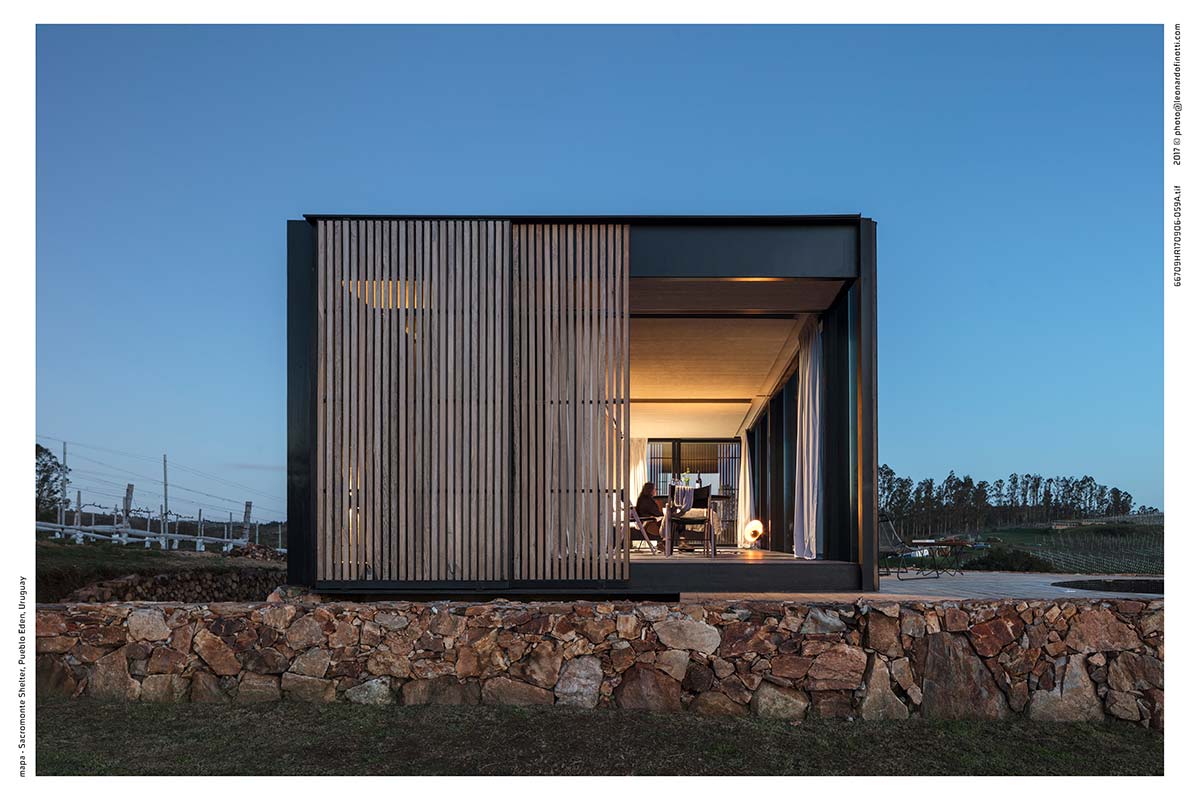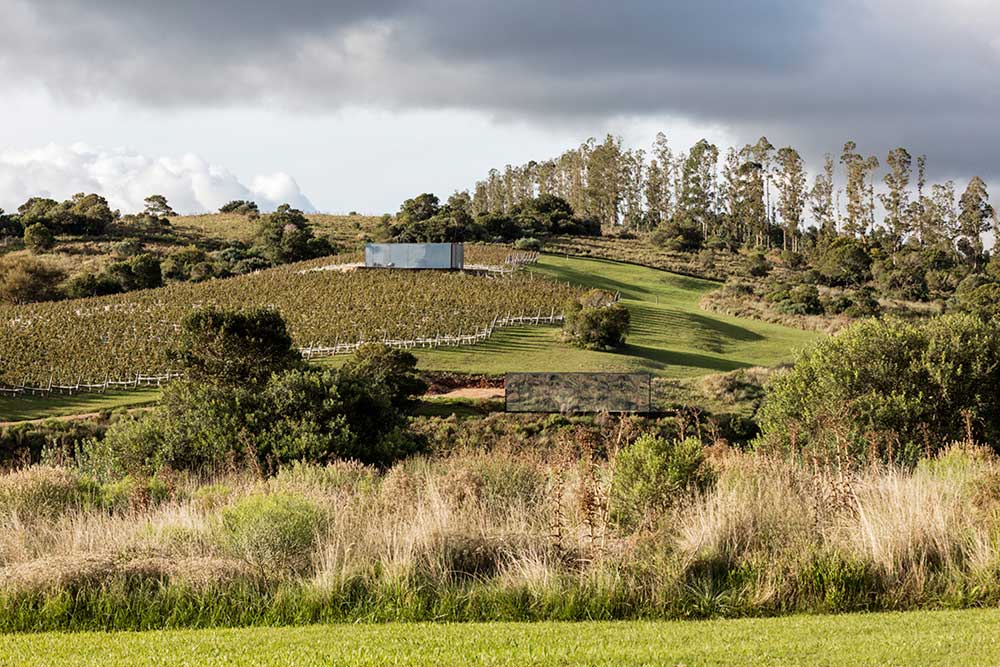 Architects: MAPA Architects
Photography: Leonardo Finotti ©photo@leonardofinotti.com