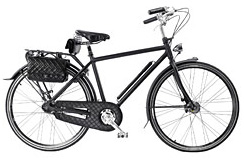 The advancement of global warming did not exclude these two top fashion designers from jumping on the eco-friendly wagon. Let me introduce you with the Chanel and Paul Smith designer bicycles.
At approximately £6,200 you can get yourself the ergonomically designed, eight-speed Chanel bicycle.
Accented with the house's signature quilted leather and double-C logo, these hot-couture bikes will be available in Chanel boutiques from December.
The Paul Smith track bike or 'flip bike' retails at £2,800. Inspired by legendary cyclist, Fausto Coppi who competed and won the Tour de France with a fixed wheel track bike, the back wheel of the 'flip bike' can be flipped with one side being a regular single speed with a free wheel in low gear ratio and one being fixed.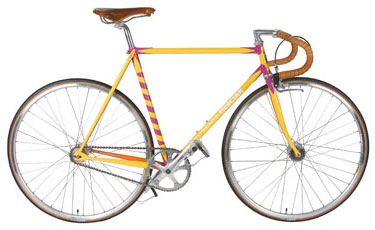 "To reflect this 'flip-ability' the paint on the frame is split down the middle in two colours, so that from one side it appears to be green for example, and other side navy. The lugs are picked out in a contrasting colour to match the classic Mercian barber pole down the seat tube. The lugs and barbers pole are then hand finished with another complimentary colour."