There is a real danger to riding your bike with earbuds shoved in and volume turned up. Either along mountain trails or speeding along a road, blocking ambient noise with music is a risk to your situational awareness. It's safe to hear what's going on around you. But it's also fun to have a soundtrack, too. The RichardSolo Freewheelin' Audio System is perfect for the cyclist or skater who needs some tunes but wants to stay focused on potential hazards.
Lightweight and Bluetooth ready, the Freewheelin' system attaches easily to any helmet to provide stereo sound without earbuds. There's even a use for the Freewheelin' system on the construction site. You can use it to make handsfree calls with the Freewheelin' attached to your hardhat.
You can control your music and other audio with the easy-to-access buttons on top of each speaker pod. Either wired or Bluetooth, the Freewheelin' system will play between 20-40 hours of music, although I suspect you won't be riding your bike for that long in one shot.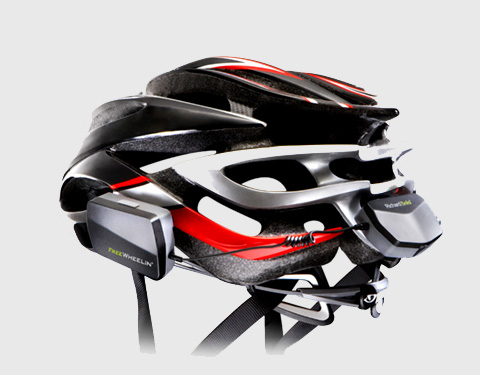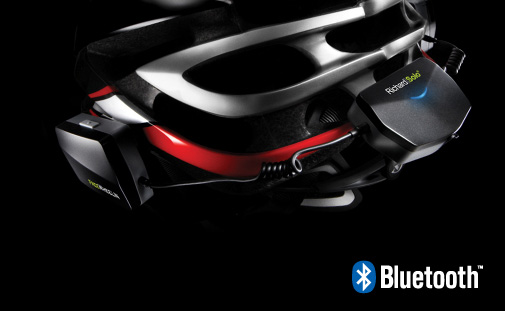 Photography courtesy of RichardSolo.