If you are a fashion conscious walker, rider or jogger, you are going to be delighted to learn that UK-based designer Sara Henrichs has created a full line of luxury reflective clothing that ensures that you are safe when exercising outdoors in the dark. Thanks to her designs, you don't have to compromise the chicness of your outfit and can easily place her reflective top above your existing sporting ensemble and look fabulous. The collection includes reflective cycling capes, vests and bands, unisex tops, and even capes for kids and dogs.
All of Henrichs designs offer extreme visibility in the dark up to 100 meters and are especially reflective when it comes to car and street lights. They are both waterproof and windproof and highly durable. Additionally, each item easily folds into a pocket or a bag and the closure can be used as a reflective armband. The designs are perfect for the frequent traveler as they are easily packed and stored.
The Henrichs collection is made of high-quality reflective fabric by Swiss company Schoeller. This material is used by large organizations, such as fire forces and police units, for their safety equipment. Each item is handmade in London, UK by local artisans.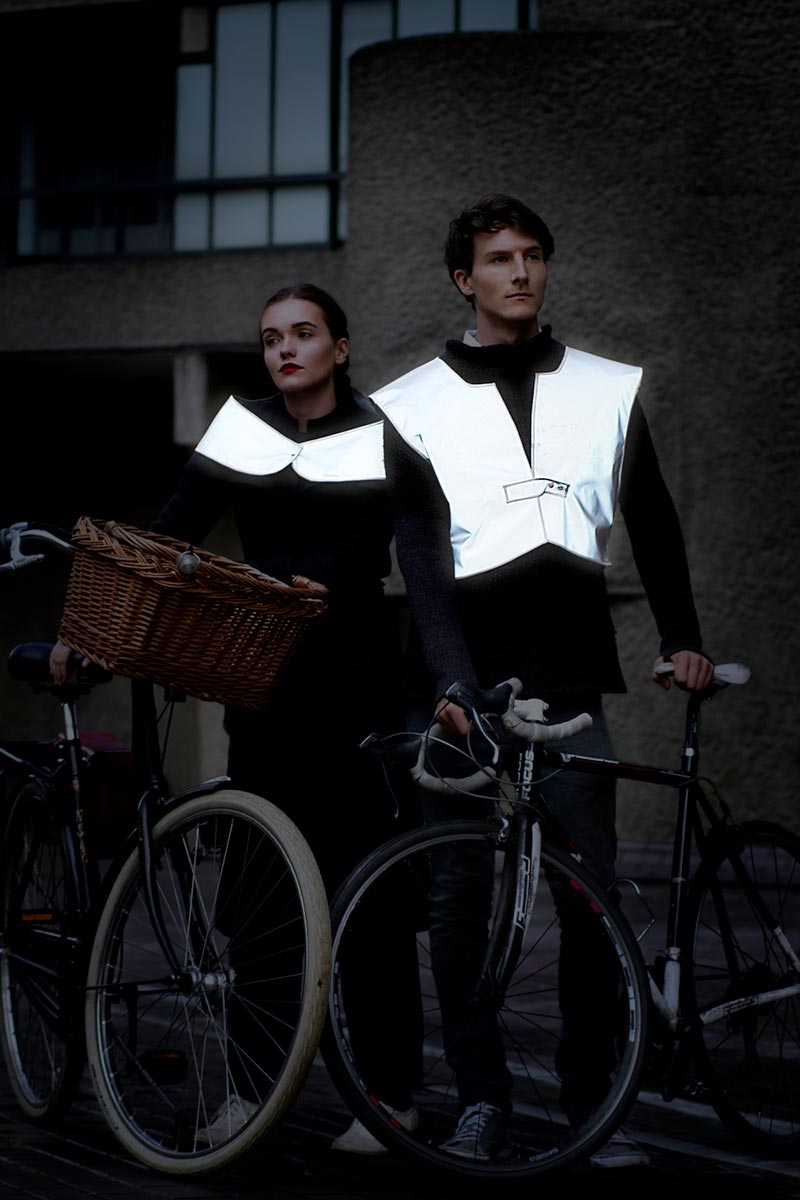 Design: Sara Henrichs
Photography courtesy of Henrichs