The Artifox Bike Rack isn't your run-of-the-mill bike rack, it's a work of art wrapped in ingenious design! Bike enthusiasts everywhere will be begging their wives to allow them to display their 2-wheeled child in full view of any given living space, and frankly – we think the wives would agree to such notions!
This vertical bike rack looks brilliant all on it's own, or utilized for its intended purpose. Whether space is an issue, or you simply don't want your bicycle to spend the night alone in the garage – this rack consists of solid white maple hardwood, aluminum hardware, powder coated steel frame, all affixed with rare earth magnets that can handle most sizes and styles and is built to last.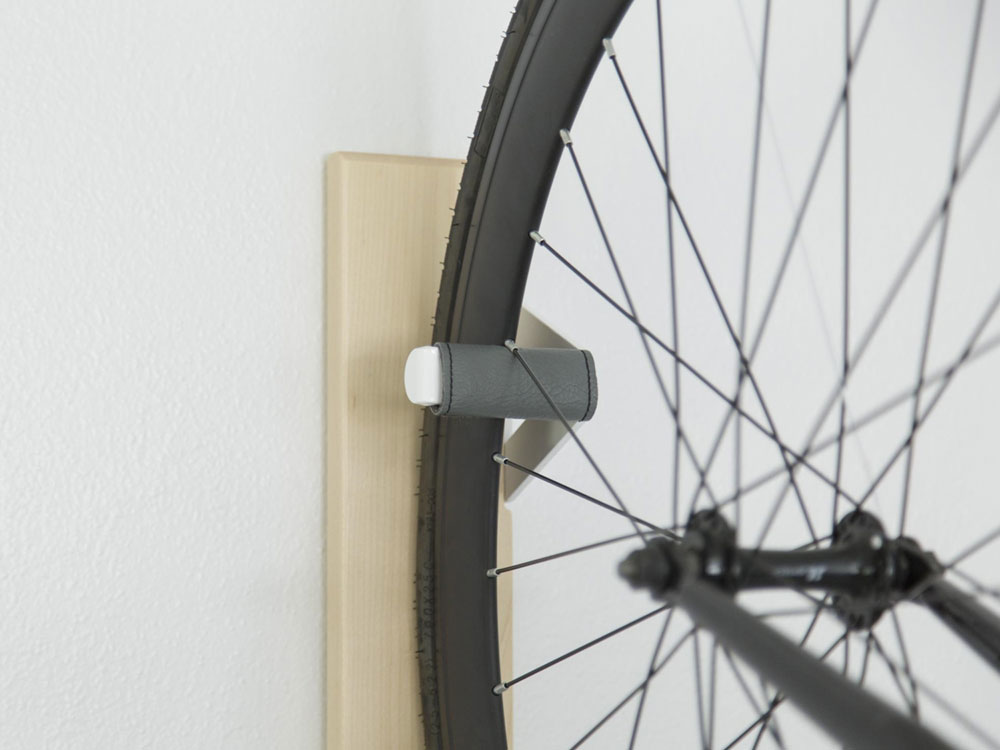 Installation is simple, with a unique mounting system that self-levels the rack along any surface, while a cleverly placed magnet conceals the final screw. So if you are looking to enhance your bike mounting capabilities – the Artifox Bike Rack will take your "toy" and make it a displayed work of art.
Measures 64″ x 3.5″ x 4.5″, weighs 7.5 lbs; fits all bike wheels up to 4.5″
Design: Artifox
Photography courtesy of Artifox