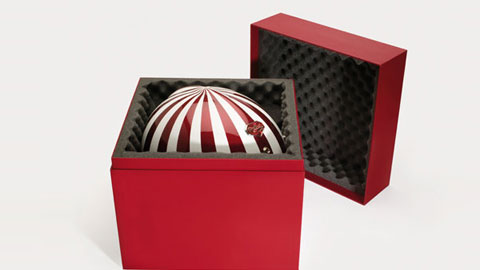 I was very intrigued to see what fabulous item arrives in a stylish red box like this one. So, what's in the red box, you ask – It's a 'must have' motorcycle helmet by Paris-based, Les Ateliers Ruby, the leading brand for exceptional accessories committed to keeping you safe as well as looking good while you're on the move.
Inspired by Steve McQueen, science fiction and traditional french luxury, The Pavillion Collection by Jerome Coste introduces great-looking crash helmets for motorcyclists.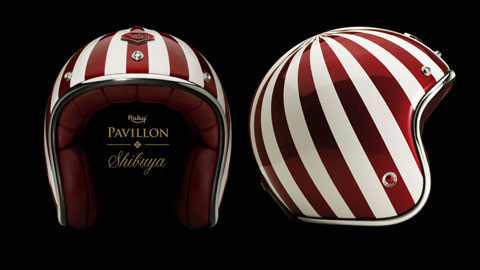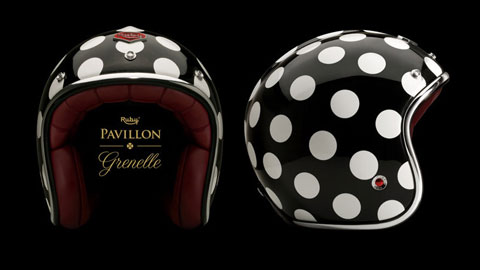 Made from carbon fibers for maximum strength and ultra lightness, these retro-chic helmets are designed as jet helmets, i.e. without a chinstrap, with a rear fin, a chrome plated trim around the edge, a steel badge and a claret-colored lining made from Nappa lambskin – a tribute to luxurious, vintage sports cars.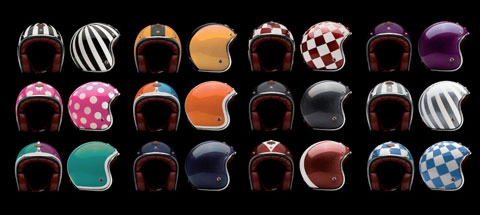 Also available, Ruby Costume for personalized helmets, limited editions as well as signature helmet design by Parisian artist, Honet.