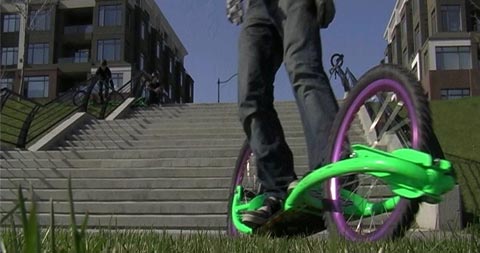 If you're into surfing or snowboarding then you should try the Australian Dirtsurfer, a two-wheeled inline board with great fluid-turning motion. With two in-line 20″ wheels and no secondary truck system, the Dirtsurfer leans with the rider giving you that free-flowing feeling while you're linking turns downhill. I have got to get me one of these!
With a hefty price tag of $450 and a speed record of 70mph, the Dirtsurfer allows the rider to travel at much faster speed than surfers and snowboarders – It actually gains control and performance as you travel faster! …Oh, and there's a deadman's brake button under the rear foot, which activates when you fall off, to stop the board from rolling away.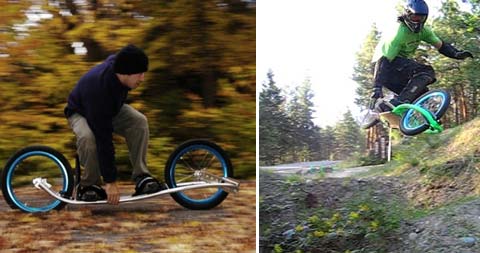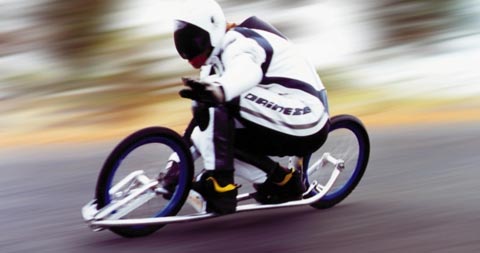 The board also comes with either a V-brake or Disk Brake, depending on the model, operated via a rear calf lever. Simply apply pressure rearward on the lever with your calf and the V-brake activates by slowing the rear tire like on a bike.