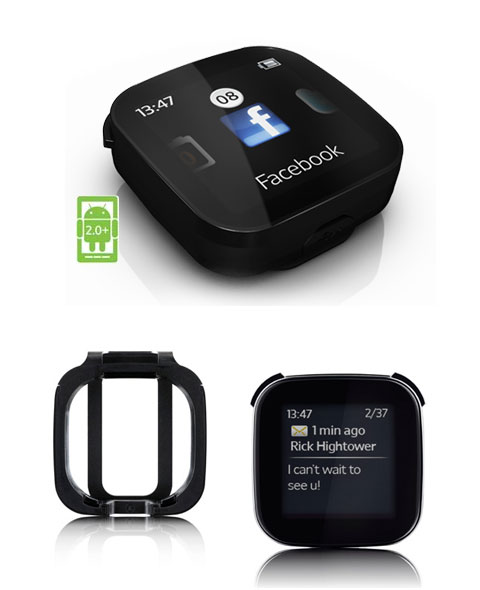 Here is an item that will make it even more easier for you to handle your mobile phone. It's called LiveView by Sony Ericsson, and it's actually a tiny, wearable, wireless remote for your Android smartphone. So now you have control of your cellphone without ever taking it out of your pocket or bag.
The LiveView is compatible with most Android mobile phones, with a 2.0 operating system or above, so keep in mind it will not work on your iPhone. The device communicates with your mobile phone via Bluetooth, featuring a mini 1.3" color OLED display, 2 hardkeys and 4 softkeys, a clip, a wristband, and a Micro USB charging connector.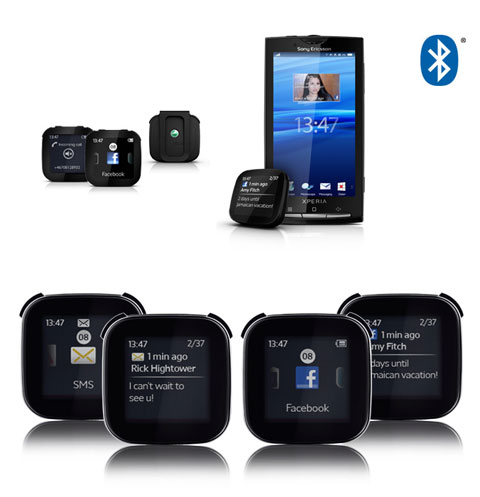 One of the coolest features of the LiveView is that you can customize it with all sorts of great apps form the Android Market; see who is calling you as they call, view your text messages more quickly, see time, date and calendar reminders at a glance, get instant notifications from Facebook or Twitter, tap 'play' to listen to your favorite music or check your Gmail account.
The device is smart and tiny (measures 1.4 × 1.4 × 0.4 inches /weighs 0.5 oz); attach the clip to your keychain, your bag, notebook, wherever you feel most comfortable, or wear the wristband as a watch.
Buy This Item