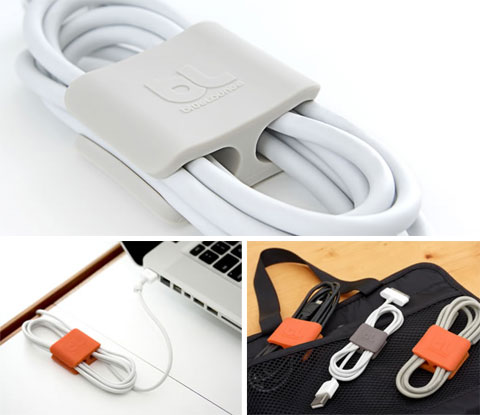 Check out the CableClip from the great guys at Bluelounge. It seems like in modern times, we can't find anything in all this cable mess. If you have a jungle of cables underneath your table, it means you need the CableClip's help.
These multi-purpose clips keep all sizes of cables tidy and untangled. For the home, office, workshop and when traveling, CableClip manages your cables in a simple and fun way by keeping cables accessible and organized. Simply take your cord and wrap it around CableClip – the cord is the core.
They are quick to fasten and will hold your cables in a convenient and compact bundle. When required, the cable can either be partially extended, loop by loop, or the entire cord released at once. CableClip easily allows you to shorten a cable while in use, making any work station manageable.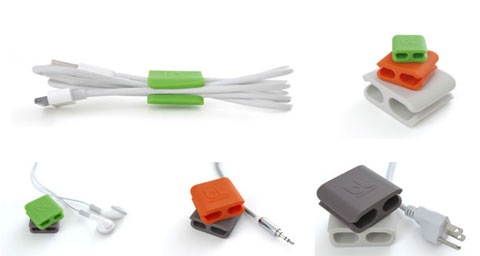 This wonderful item might be the last thing we buy, however it probably is the first thing we should get. Whether we're getting it for our office or home, the Cableclip is a must. Not only we keep our cables at place and organized, think about the designing value we gain from keeping all the cords tidy.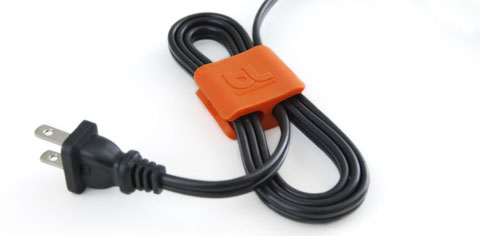 Think about the energy flow around the house or the office and the overall result. A room needs to have a flow, to have continuity, a bunch of cables lying around with no order or purpose is exactly the opposite of what we want. Available in three sizes: Small, Medium and Large, making it ideal for thin earbud and charger cords, USB and audio cords, and even thick power cords. A simple clip makes all the difference.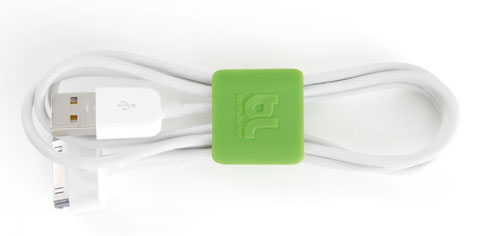 Buy This Item