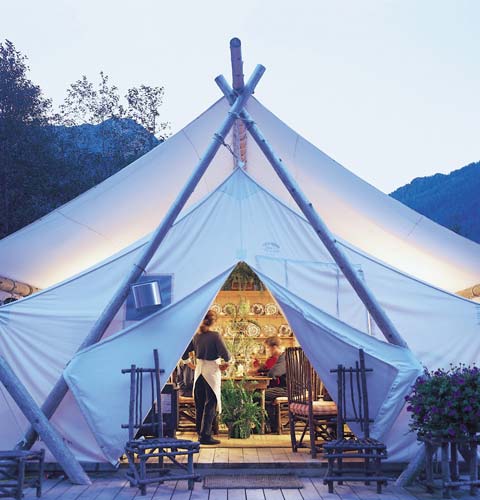 For this item you have to imagine background music of soft drum beats and jungle sounds, the smell of campfires, fresh foliage and scented candles and Meryl Streep dressed for "Out of Africa" walking towards you. Or you can just look at the pictures to see that the tents at Clayoquot Wilderness Resort are a perfect setting for discerning grown-ups with an adventurous side.
Inspired by late 19th century Great Camps, Clayoquot Wilderness Resort is the most unbelievable setting for a nature experience. The resort is situated at the mouth of the Bedwell River, where it spills into a nine-mile-long fjord, only a short floatplane ride from Vancouver or 30 minutes by boat from Tofino.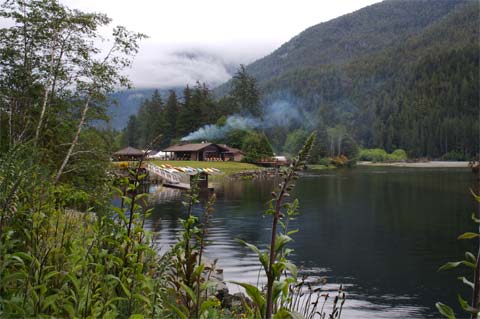 This eco-safari destination offers a pampering combination of soft adventure and soft beds, hosting 20 white canvas guest tents, massage and treatment tents, dining tents, lounge tents and a massive timber cookhouse serving gourmet cuisine.
You can bond with the environment, savor the scenery and experience all that nature has to offer in this premier haven. The daily wilderness activities are highly personalized and customized to each guest's experience level. Learn to surf on a pristine, secluded beach, hike, kayak or take a cruise in hidden coves and inlets, go horseback riding or search for black bears and whales, whatever you prefer and desire.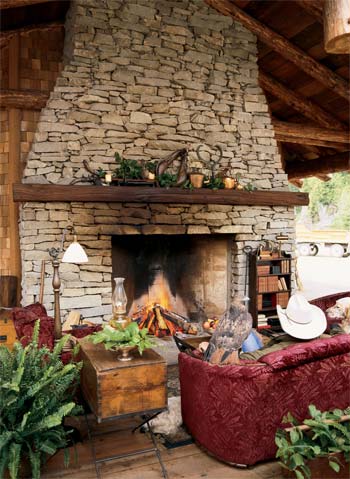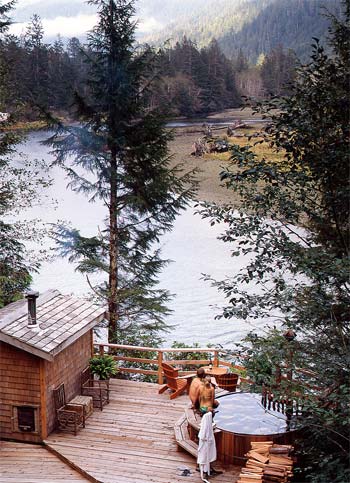 And for the grown-up in you, enjoy the deluxe prospector-style tents, discreetly-situated on raised wooden platforms. The tents are furnished with king and queen size beds, pampering duvets, luxury ensuite bathroom and shower, in floor heating, thermostat controlled propane wood stoves, antique dressers and tea tables, opulent rugs, oil lamps, heirloom china and silver accessories, and an abundance of candles.
I have a feeling that after pampering myself at this luxurious wilderness getaway I'm not sure I'll hurry back to civilization.
The resort is open annually from mid May to the end of September only and offers all inclusive adventures of 3, 4 or 7 nights.