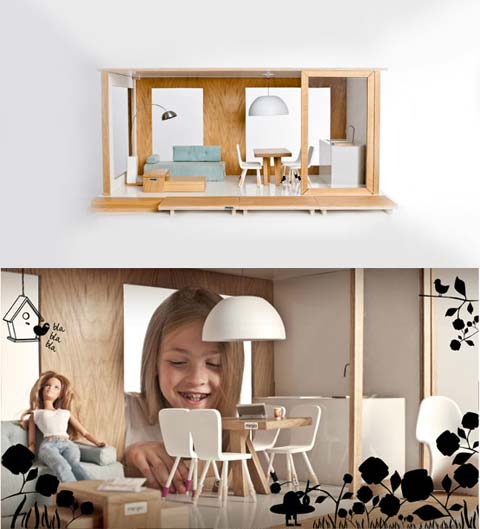 Here's a cool idea for the young modern fashionista… It's an Eco designer dollhouse and furniture set for Barbie, Blythe, Momoko and other fashion dolls. Simple and white, without any hint of pink plastic, Miniko is not like any dollhouse you've seen before. Who says Barbie can't be into modern green design, too?
This stylish dollhouse is made of high quality laminated Birch and Oak plywood from responsibly managed forest, featuring tiny handcrafted furniture; between the adorable Poli Sofa, Archi Lamp or the cutest Milli Dining Table, this new concept is totally fresh!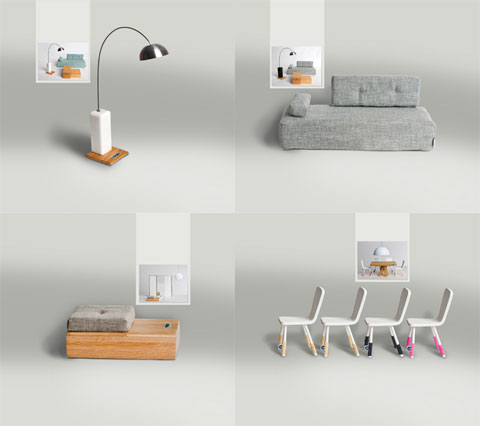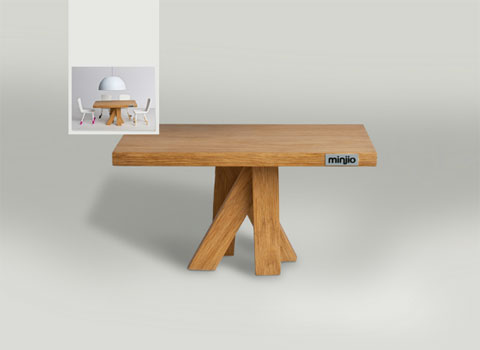 And if you feel you need some extra space, a Bambu Terrace or a new home extension will complete the experience.
The great moms behind Miniio seek inspiration in grown-up designs, materials and solutions. Then they make it seriously smaller. Every single piece is handmade from wood, stone and metal – all non-toxic, food-safe materials. Oh, and their website is Oh-so-beautiful…