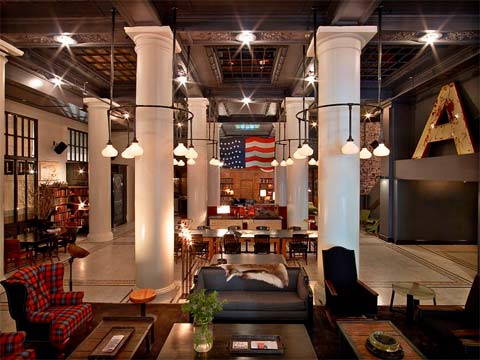 Just a few blocks from New York's Madison Square Garden lies the Ace Hotel. It's located at 20W 29th Street, where the successful Hotel Breslin stood in 1904. The Ace is a 12-story boutique hotel with 269 rooms and a passion for classic vintage; interiors were designed by Roman & Williams, mixing objects, lighting and finishes from different eras to reflect a sense of unconventionality, simple elegance and freedom.
I love the vintage feel of this urban hotel, featuring antique steel tables from an old warehouse, chairs and sofas covered in leather, velvet and suede fabrics, and lighting fixtures full of character;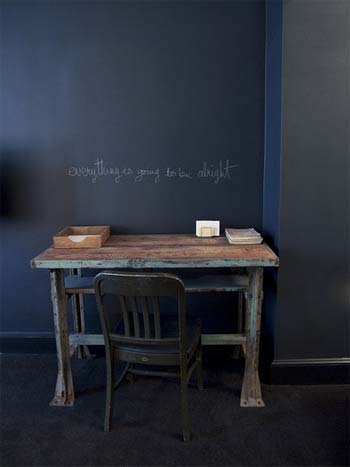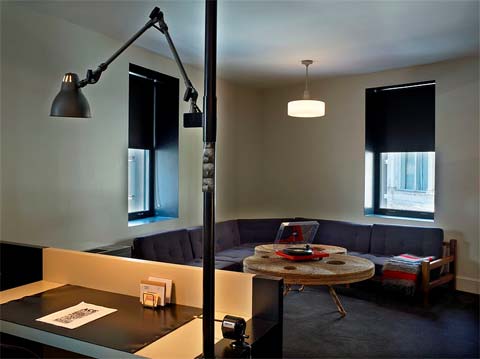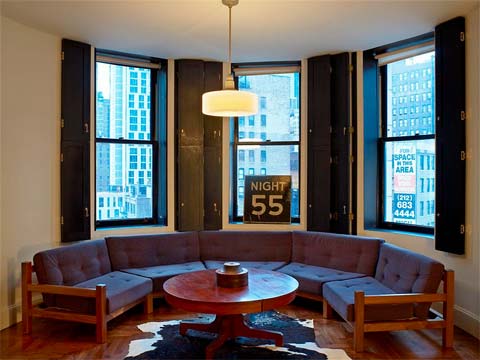 chalkboard paint on the walls and paintings & murals by emerging artists individualize each room; the United States flag overlooks the entire lobby, where large white marble columns divide the open space, and a mosaic floor integrates in the rustic wooden floor.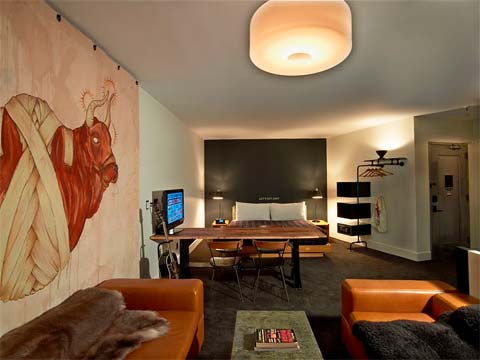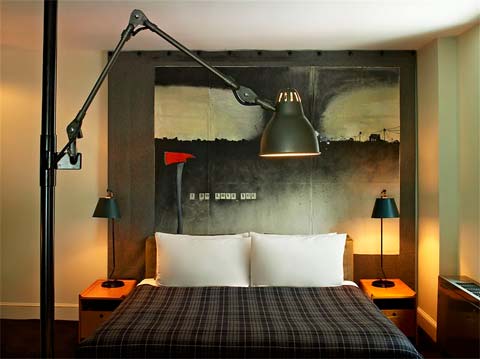 "Ace Hotel reinvents the urban hotel for the people who make cities interesting."
Throughout this boutique hotel, you will notice elements from the literary and music world; bookcases displaying various old books, a collection of speakers decorating a wall, and a well-tuned guitar in every room.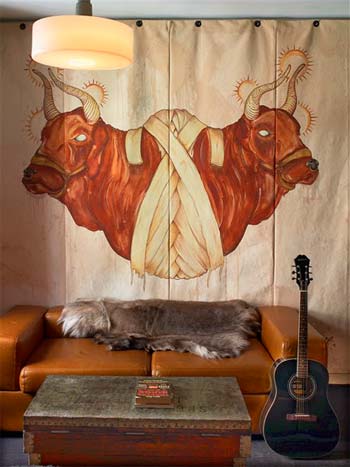 Stock materials have been re-appropriated to make something elegant but simple; like the exposed closet concept, featuring a clothes rack from bent plumbing pipes with hanging steel boxes for storage.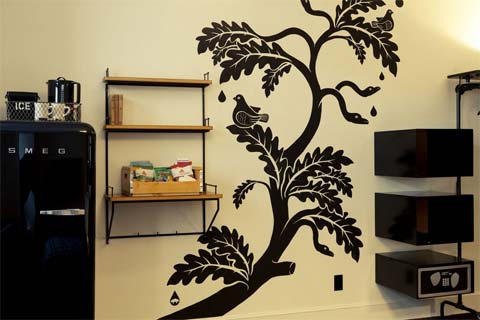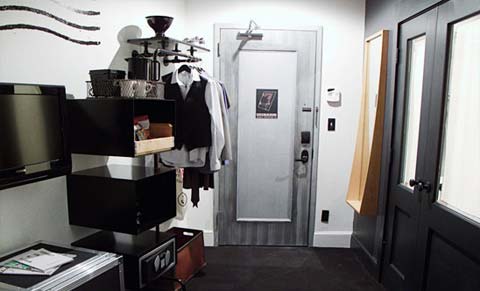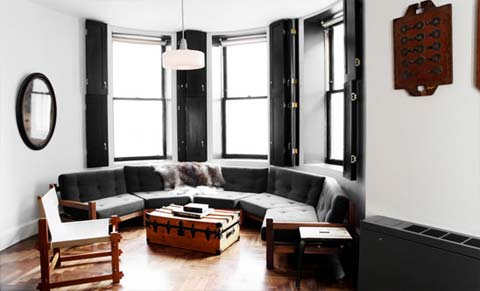 a collection of black & white postcards create a huge graffiti decorating a staircase wall.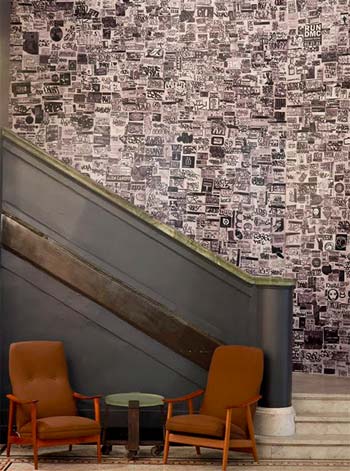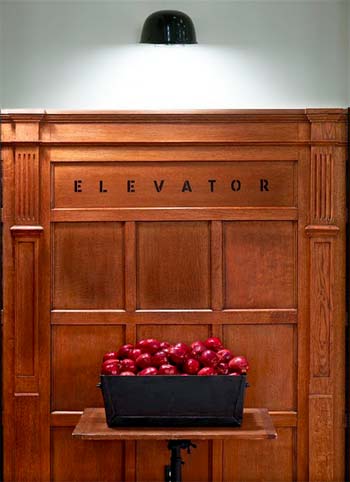 I was also pleased to find that this hotel is pet-friendly, so dogs are welcome.