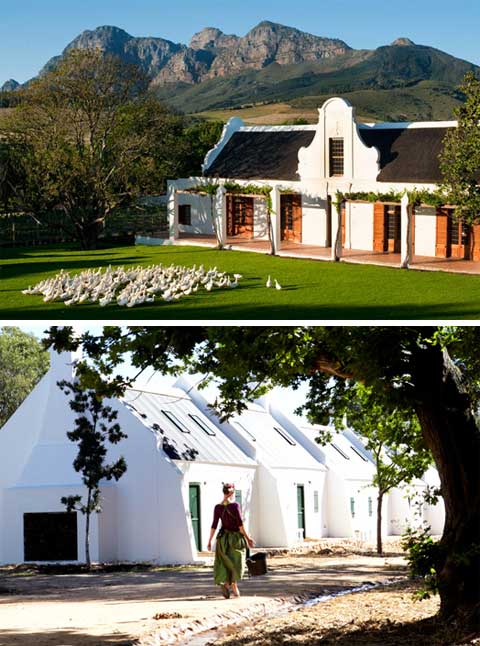 Just 45 minutes drive from the city of Cape Town, South Africa, in the beautiful Drakenstein Valley, lies Babylonstoren – a 200 hectares Cape Dutch farm with vineyards and orchards. Guests staying at this exclusive farm hotel enjoy its unique accommodation and fine food and most importantly, a sense of well being.
This charming boutique hotel consists of private suites with glass-fronted kitchens and exquisitely furnished interiors; based on the 17th and 18th century Cape Colony style, the buildings' outer walls are whitewashed and decorated with ornate gables and thatched roofs.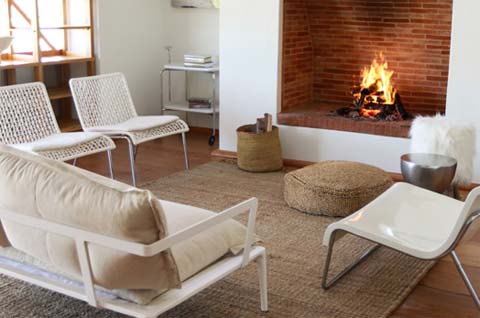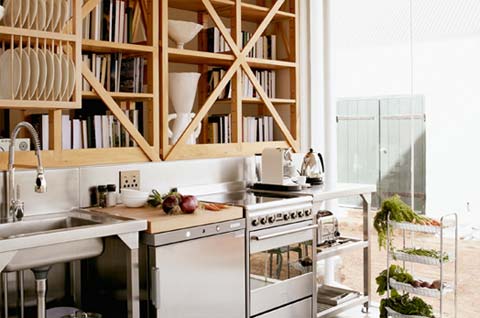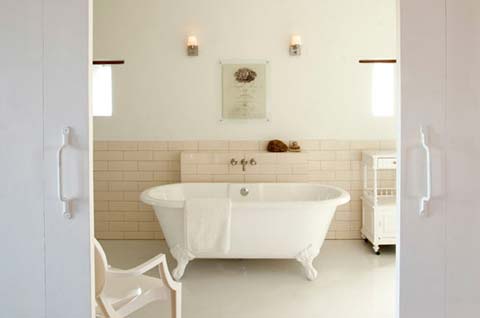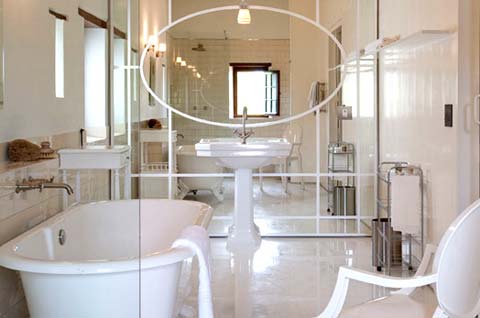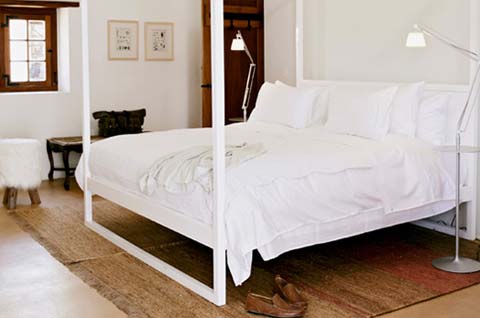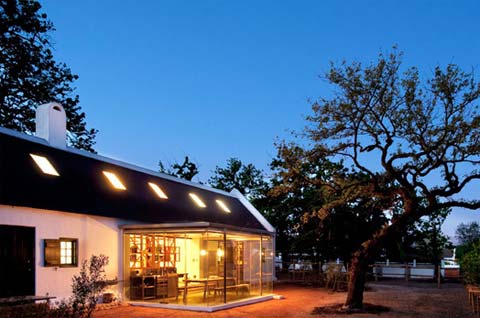 Stretching over eight acres, the lovely garden features almost every kind of fruit, herb and vegetable imaginable, intersected by walkways, private gardens and pergolas of sweet–scented climbing roses. The concept is simple – good, tasty food straight from the garden to the table.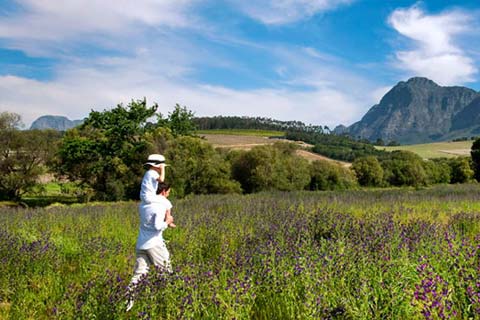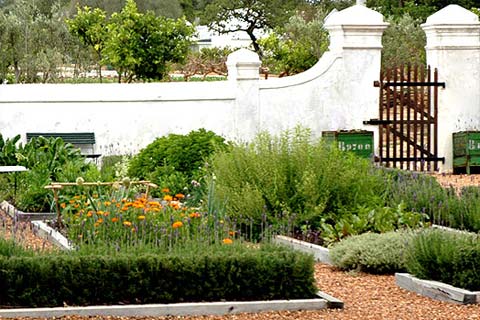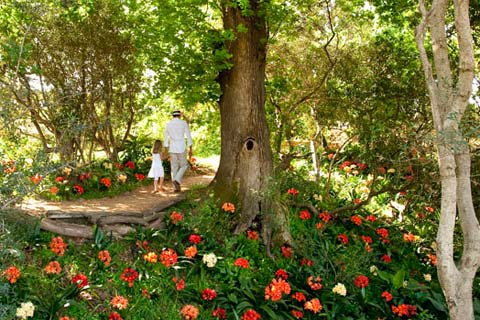 "Babylonstoren has an exceptionally well-preserved werf. It consists of a main residence, old cellar, koornhuis (where wheat and hay was stored) and row of service buildings, bell tower, ornate fowl pen and dove cote surrounded by the traditional low whitewashed walls. Some of these have been converted into guest accommodation, while a disused kraal was turned into our restaurant, Babel."