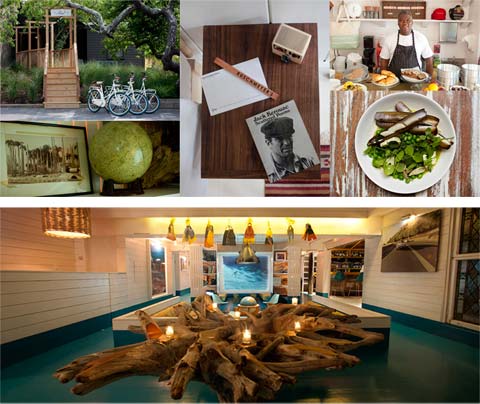 With all these fashionable boutique hotels popping up everywhere, I must admit I kinda' miss the feeling of unpretentiousness. A relaxing atmosphere can be achieved in many ways, however for me nothing compares to the experience of hanging out with friends and family at a special place where stylish design meets bohemian rustic, and where a sense of nostalgia can be restored.
If you're like me, you better check out The Surf Lodge and Ruschmeyer, both operated by a new lifestyle hotel brand, by the name of King & Grove, dedicated to creating intriguing hotels that are sophisticated and eclectic yet honest and accessible.
Opened to guests between the months of May & October, both hotels are located at a prime seaside location in Montauk, on the extreme tip of Long Island's South Fork. With the waters of Block Island Sound on one side and the Atlantic Ocean on the other, it's no surprise that the relaxed surfing lifestyle sets the tone.
The Surf Lodge is just a half-mile from the ocean – a laid-back getaway with an affinity for the Aloha spirit. Its sun-bleached aesthetic and collection of artwork from surfers, surf lovers and local artists creates the perfect sand-in-your-toes vibe, all set to a soulful soundtrack from Bob Marley to the Rolling Stones.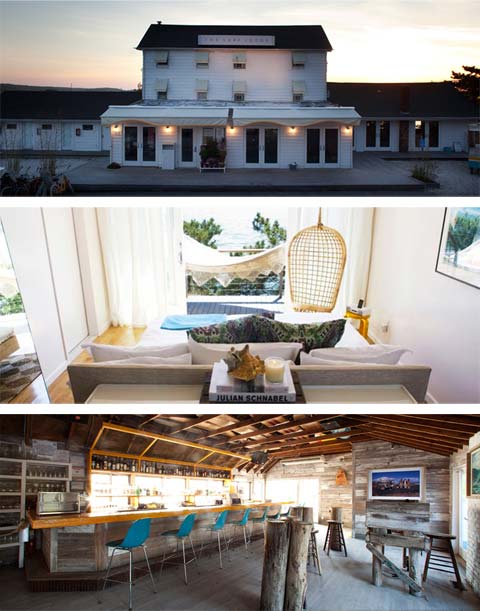 Originally built in 1952 on three lush acres of lakeside woodland, The Ruschmeyer resembles a nautical summer camp, equipped with cabin-inspired guestrooms, teepees, ping-pong tables and grills along with a rotating series of musical performances, theater troupes and artists in residence.