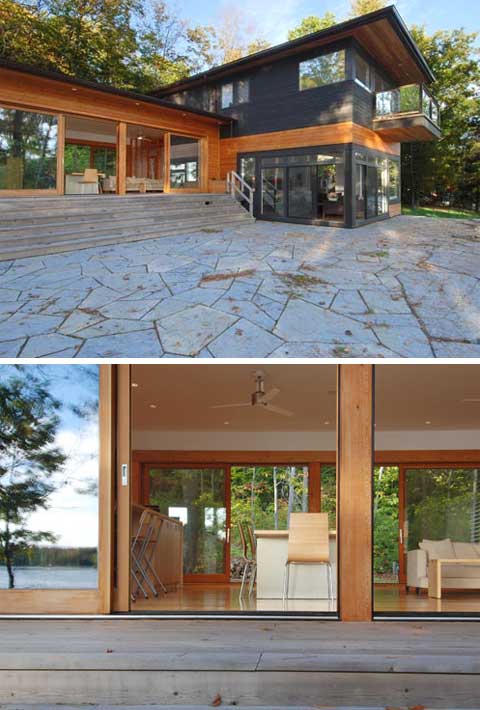 This modern lake cabin design is inspired by Japanese culture. the owners spent several years living in Japan and decided to bring that cultural influence to their holiday home. The result is a clean, contemporary design that pays as much attention to the beautiful wooded lot as it does the lake.
This spacious 3,200 sq. ft. cabin is located on the beautiful Beaver lake in Ontario, Canada. Through careful attention to details the architects managed to combine the Ontario cottage country culture with the amazing Japanese minimalism and sensitivity to nature.
You can see the Eastern influence throughout the house; large Shoji screens provide privacy and unique room dividers are inspired by Japanese lanterns.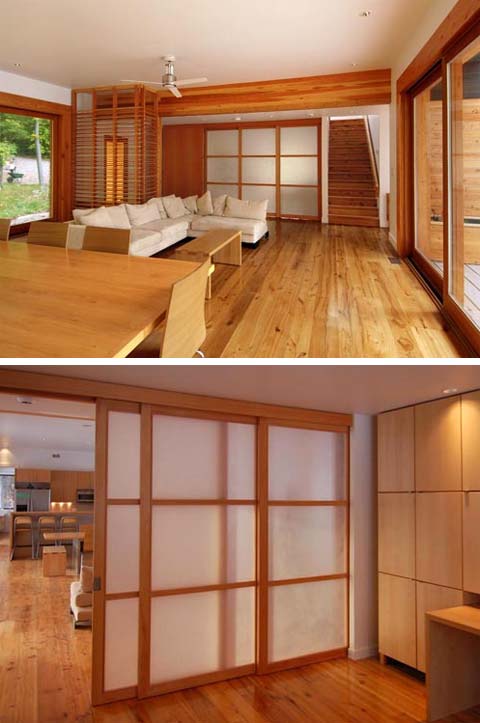 One of the best examples for this unique mix is the bath house (Onsen in Japanese) – a space designed for communal bathing and relaxing, immersed in the tranquil beauty of it's natural surroundings. Superb!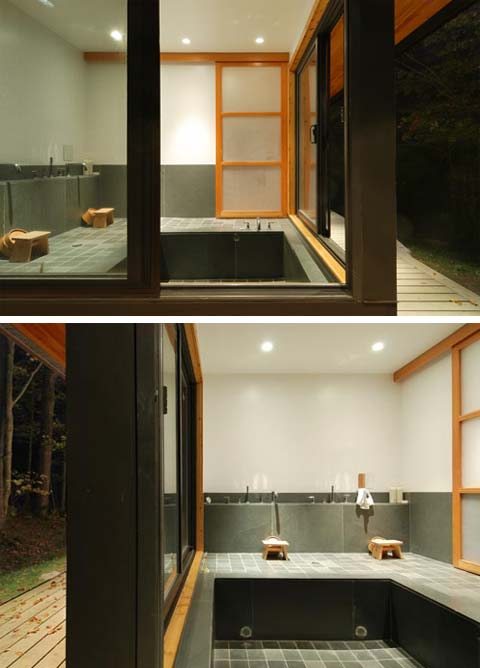 The construction of the cabin also combines various materials, like light wood framing, prefab roof trusses, pre-finished pine and fir siding, local limestone, and reclaimed beech floors. In terms of sustainability, it consists of passive solar heating, natural ventilation and passive cooling, water conserving appliances and fixtures, reclaimed and recycled materials, and more.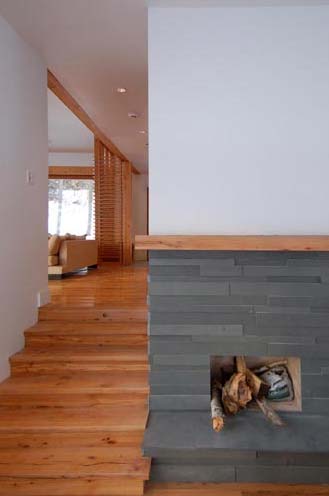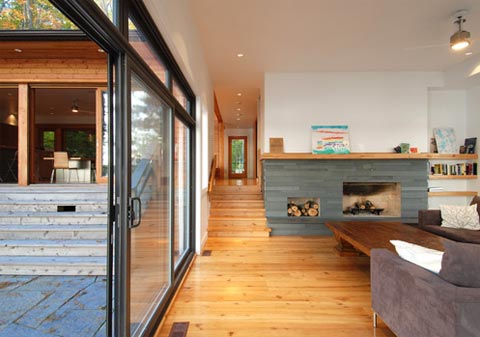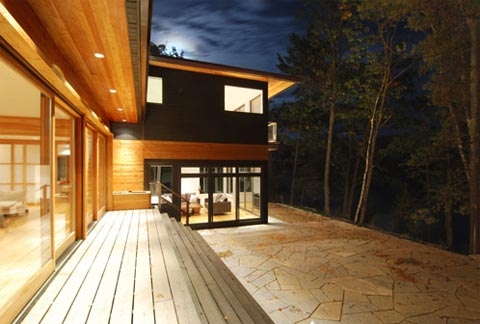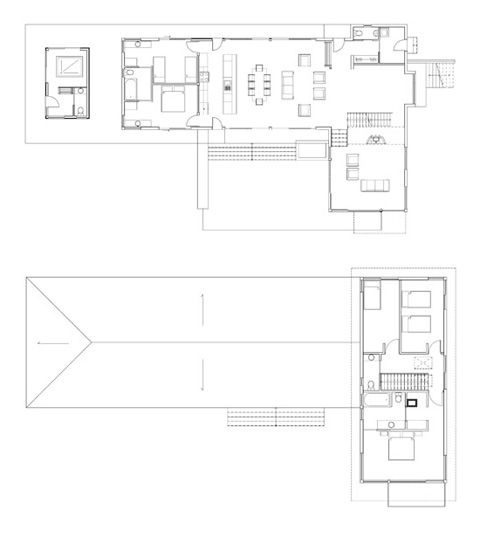 Architects: Trevor McIvor Architect Inc