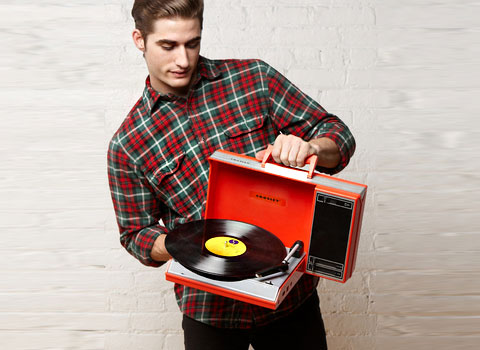 This nifty gadget will bring nostalgia back, but with a twist. No need to give up on your precious vinyl music collection, from now on you can convert LP's to digital media and capture those cherished albums directly onto your PC or Mac.
The guys at Crosley went all the way to preserve that nostalgic feeling, giving the Spinnerette USB Turntable a wonderful retro look with loads of character, enclosed in a portable suitcase design, which I simply love.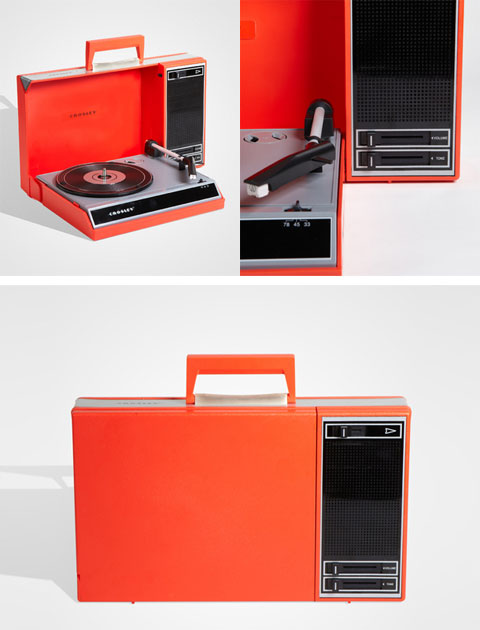 The Spinnerette plays three speeds: 33 1/3, 45 and 78 RPM records; measures 11 3/4 x 15 3/4 x 10″ and weighs 5 lbs. It features a belt-driven turntable mechanism, a dynamic full-range stereo speaker, manual-return tone arm, and a diamond stylus needlet.
Vinyl albums tend to have that unique sound that should be captured for years to come. All you need to do is simply plug in the USB cable, play your record and let the Spinnerette create digital MP3 files – via the included software – on your computer.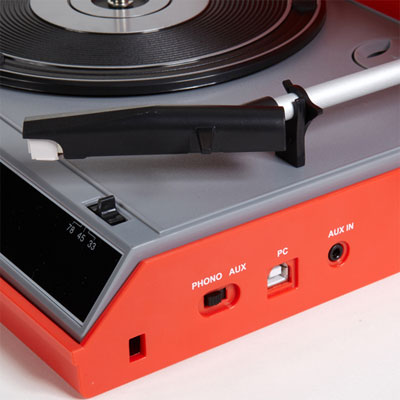 Buy This Item