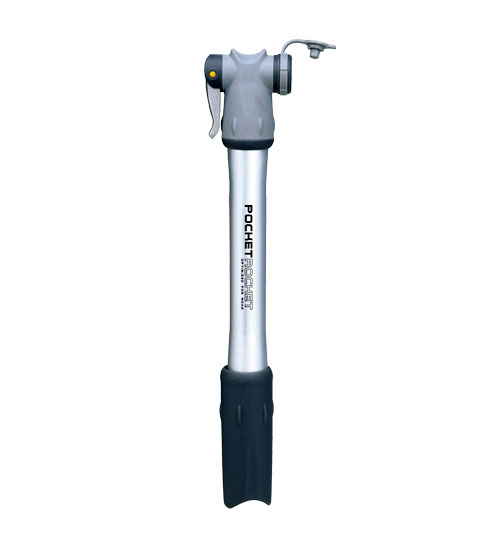 They say 'a good tire may save your life' and that's the truth, especially during a long bike ride. The problem is that you can never seem to find the right place for that big pump, that without a strong upper body you can't even pump a balloon.
That's why Topeak created the 'Pocket Rocket Master Blaster Bike Pump' – it has durability, quality and strength like all those other bulky pumps, only this one is made of aluminum and plastic which makes it extremely light – only 115g.
The pump head is good for Presta, Schrader and Dunlop valves and covers all tire types, also the head got a dust cap keeping it clean while you're on the road. The handle of the pump is made out from strong, high durability plastic that gives the user a strong grip. The maximum capacity that the pump can deliver is 160psi, but even your average Joe can get the maximum out of this pump just because it was made for easy pumping and not for 'pumped guys' only. This compact bicycle pump also comes with a mounting bracket that fits perfectly under the water bottle mount so you can take it with you with no hassle. Size: 8.7"L x 1.7"W x 10"H.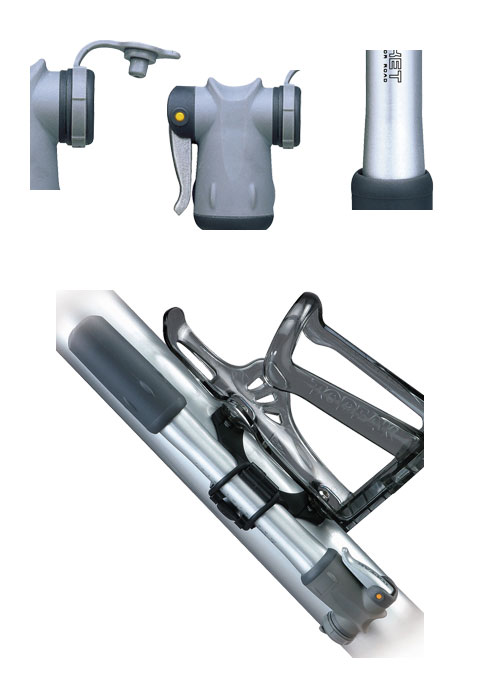 Buy This Item