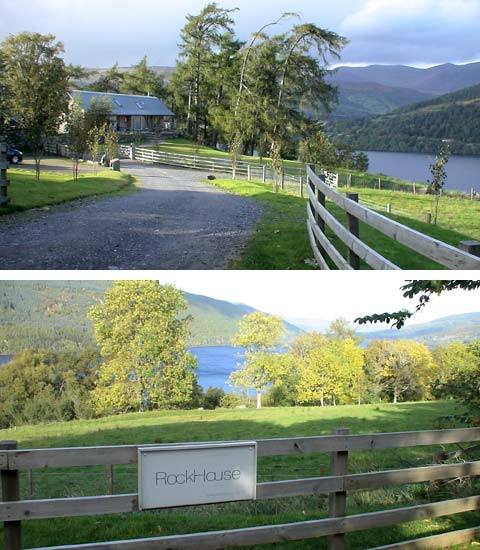 Situated in the very heart of Scotland, about an hour ride from Glasgow or Edinburgh, lies the picturesque region of Perthshire. I love Scotland – with its lochs, forests and mountains, castles and rich history – and in my opinion, Highland Pertshire, also known as 'Big Tree Country' has one of the most splendid landscapes in the area.
Rock House, a luxurious bed and breakfast, lies about 2 miles of the charming village of Kenmore in Perthshire. I stumbled upon it when I was touring the area, and I must say, it has the most stunning location, nestled high above Loch Tay, surrounded by acres of secluded woodland and wild meadow.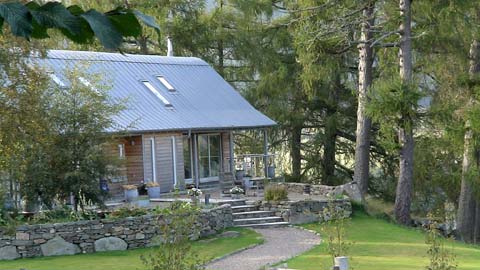 This modern B&B consists of the main house, which can accommodate up to four people, and two holiday cottages, named Sky and Waterfall – sitting side by side, each with under-floor heating, log burning stove, fully equipped kitchen and gorgeous views across Loch Tay – the perfect place to take some time off and enjoy a Scottish holiday.