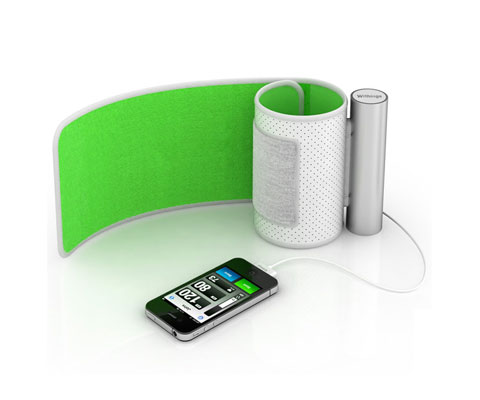 Whether it's keeping in shape, eating organic food, or doing our yearly checkups, nowadays, it's important to be healthy. Once in a while we go to the doctor and check if everything is OK, however it's getting tricky when we don't find the time to do that. That's why Withings developed a new digital gadget in the form of a blood pressure monitor that will help us measure, assess and track our blood pressure anytime, anywhere.
Easy to use, the monitor is designed specifically for iOS devices, such as iPhone, iPad and iPod Touch. To start measuring your blood pressure all you need to do is wrap the monitor around your arm and plug it into your favorite device and after a few seconds you will get a full diagnostic of your systole, diastole and blood pressure.
All test results are saved and you can monitor them whenever you want thanks to the private secured account that only you can enter. You can also view your states via graphs that will help you monitor your blood pressure during different hours or situations.
The huge advantage of this great device is that you can send your test results directly to your doctor via e-mail. The device slips on easily and fits arm circumferences 22 to 42cm which makes it adjustable for arms in all sizes. So listen to your heart and get this monitor.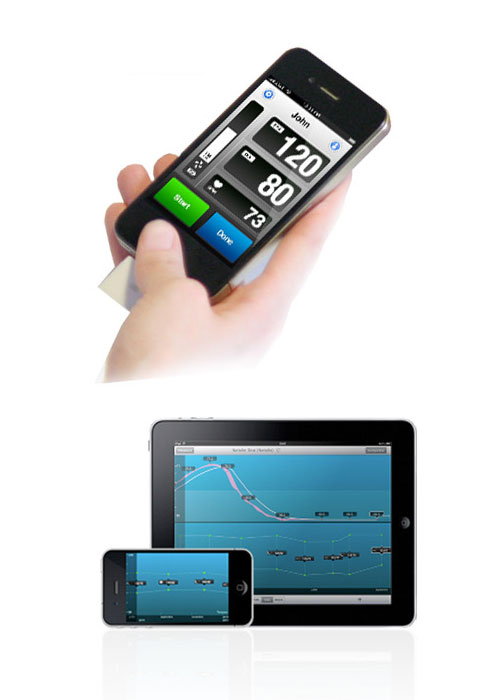 Buy This Item