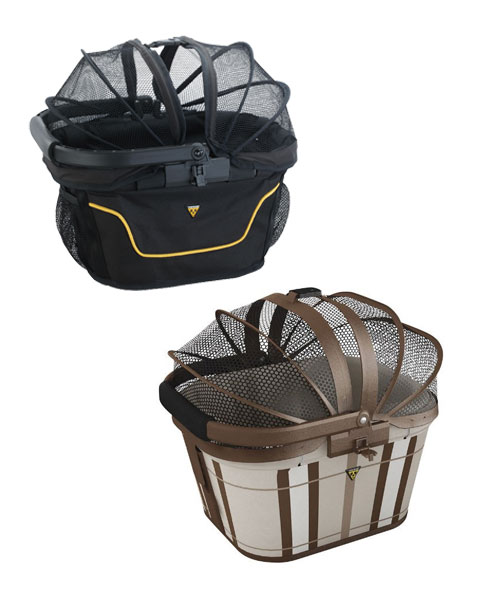 Every time I go for a bike ride I always get frustrated because my bag is too small and I can't decide which items to take with me. Moreover, I still need to balance everything on my back while riding my bike which isn't that comfortable, but now I've discovered the HB Cabriolet Basket from Topeak and it changed my entire riding experience.
This stylish bicycle basket is made of a powerful nylon fabric attached to a steady aluminum frame. Another great feature is an integrated sunscreen with window that helps you to protect your delicate cargo, whether it's food, bottles, books or whatever else you think needs protection.
The great-looking Cabriolet Basket comes with a 'QuickClick' handlebar that mounts for an easy on/off option so you don't find yourself struggling with stuck hinges or wires like with some other baskets. You can also add your safety light easily by attaching it to a special front clip designed especially for that.
With a capacity of 27L, this basket can easily endure 5kg of equipment that you need during your rides. This great-looking basket is the ultimate solution for riders that got sick of carrying their stuff on their backs and still want a beautiful, sophisticated and easy to use basket.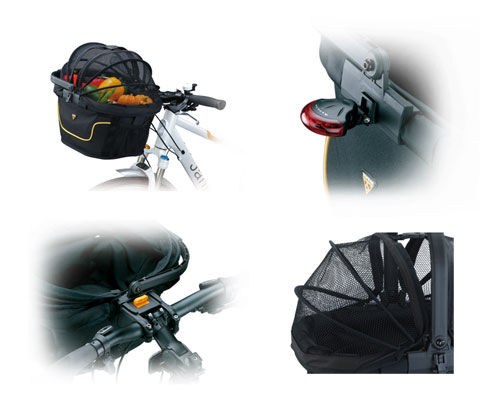 Buy This Item