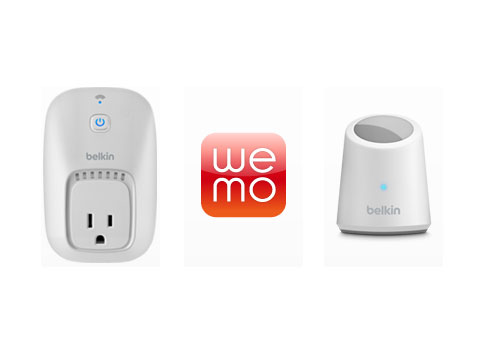 WeMo is a new home automation system from Belkin. Its modular features allow you to be in control of your home with a flick of a switch, turning devices on or off by themselves.
So, how does it work? Well, a new mobile app actually runs the show with the help of a control switch and a motion sensor. It allows you to turn your stuff on or off – from inside your house or from across town – or simply adjust everything according to your schedule.
When you think about it, it makes everything so much easier – turning your lights on or off when you enter or leave a room; turning off the kids' TV when it's time for bed; turn on the AC in summertime before you get home – possibilities are practically endless.
It's no secret that smart home systems are on their way, already embedded in various homes across the world. I wonder what it would be like to arrive from work and witness your home come to life… What do you think?