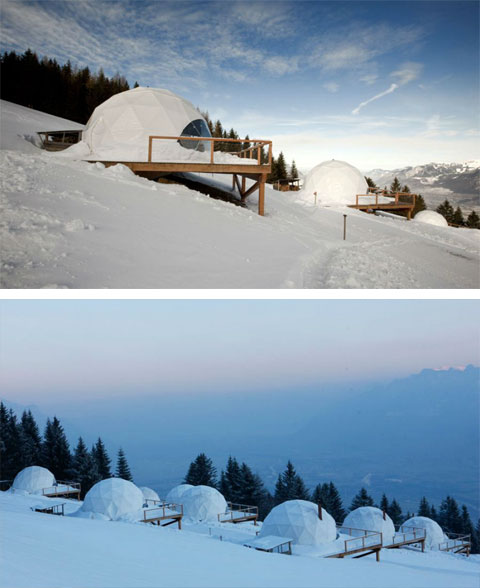 If there could exist a name for winter paradise, then Whitepod would undoubtedly be the perfect candidate. A resort located at 1400, in a private ski area in Switzerland, at the foot of the "Dents-du-Midi", Whitepod was awarded with the World Prize for Sustainable Tourism in 2005.
Consisting of 15 luxurious and spacious ( 40 sq.m each) domes or else pods, this original concept offers a unique and unforgettable experience in a beautiful mountain environment, away from all urban nuisances. A unique ecological concept designed to be in total harmony with the surrounding environment, it couldn't have been situated in a more idyllic location: above the picturesque village of Les Cerniers, with a fantastic view over the Lake Geneva.
Looking at the pictures while I type this, I can't help thinking of how much I'd love to be there for a couple of days! I'd combine days of mountain adventures with some of tranquility and relaxation, taking advantage to its fullest extent of the gorgeously furnished and tastefully decorated domes, with wood-burning stoves and organic luxury bedding.
I'd soak in the Scandinavian designed bathrooms which offer warm Spring water, surrender myself to massages, enjoy the gorgeous view reading some pages of a favorite book, until the evening, when I'd head to the the restaurant of the Chalet des Cernier to delight myself with exquisite winter meals and meet with others who much like myself, are attracted to this way of vacationing.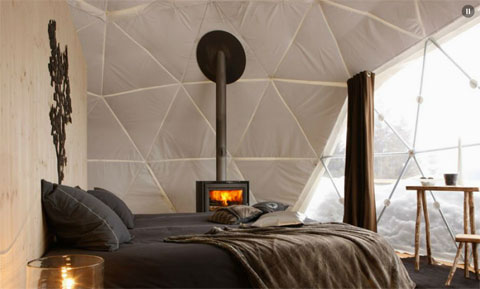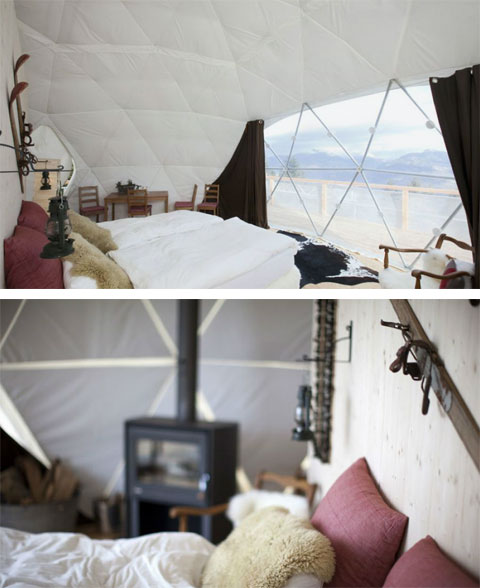 It is absolutely amazing that these pods not only are totally ecological, but they are also super warm and contribute to the whole ecotourism model, thanks to which daily water and electricity consumption can be minimized, waste production be reduced, renewable resources favored, while awareness of environment protection can be increased.
For the adventurous types, a number of activities available can make sure that one has a fantastic time while on the resort! From skiing, to snowboarding, to sledding to hiking, to dog- sledging, to visiting other worthwhile locations in just a 30′ distance range.
Last but not least, one must adore the charming early 1800s wooden chalet, standing in the center of the 15 pods, where guests meet for breakfast in the morning or gather in the evening around its central fireplace for evening drink. So much to say, so little place in an article. Visit yourselves each page of the website! It's simply written, while being very informative and rich in details.