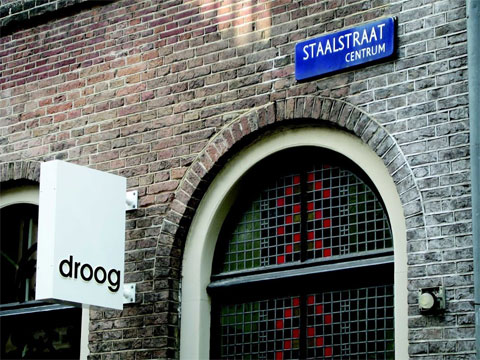 Have you ever been to Amsterdam? Are you planning to visit any time soon? Then Hotel Droog, located in the historical city center of a -17th century building, should better be on your list! As for myself, after 5 visits to the city of canals, bicycles, and pretty houses, I still cannot get enough and I'm always looking forward to my next trip there. Hotel Droog makes me want to prepare all arrangements as soon as possible, cause this is a piece of experience I can't wait to have!
Yes, you read correctly. Visiting this place is certainly filed under "experiences worth having", cause let's face it, you just don't get to be accommodated is such a room, in the heart of the city, while being able to enjoy a magnificent view over the rooftops – which I so adore! – through multiple large windows, simultaneously letting in gorgeous light.
Asides from that, let's talk interior design now, shall we?
Where to start? The huge, rectangular wooden table? The modern chandelier above it? The couch? The bedroom with its own window and sparkling bright details like the crocheted pouf? The playful armchair dressed in a fabric featuring colorful dots? The side table? Every little detail here seems like a breath of fresh air and good taste.
All courtesy of Droog.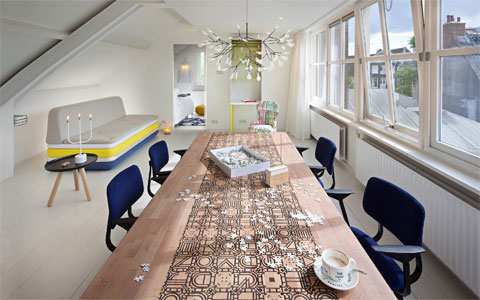 Now please do pay attention as this is quite a unique occasion. This space with living room, bedroom, fully equipped kitchen and bathroom with Eco-friendly, cotton towels is the only place where someone can stay over in this design hotel. So better hurry up with this planning of yours!