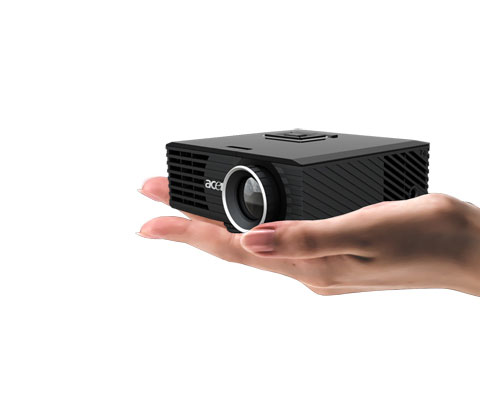 It's easy for me to get agitated if I accumulate too many gadgets, especially those that can be reduced from two or three different objects to one and still perform the same tasks. It was always a dream of mine, too, especially in college, to watch Netflix films on my dorm room wall instead of huddling around a cheap television. The C120 pocket projector from Acer is the nexus of all these technological wishes.
At five inches wide, three inches deep, and one inch high, the C120 is a palm-fitting portable projector that can display video images well beyond a far more expensive 60″ tv. The C120 displays up to 1280×800 pixels up to 100″ in diagonal, turning your dorm room into an independent film theater. The projector has all the input and output options needed to display video from your computer.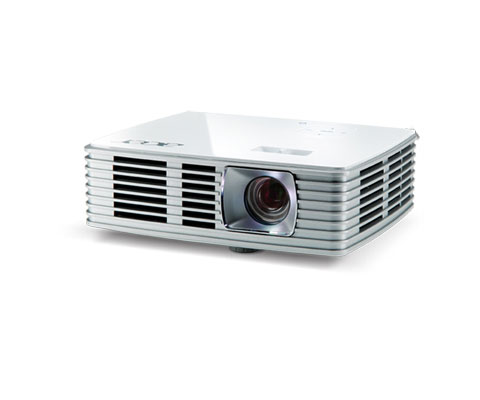 Emphasizing the projected image, the C120 comes in a benign black finish in a square shape with the added design touch of scalloped lines running around the projector for texture.
Its size makes you want to carry it everywhere, always able to show a feature film spontaneously.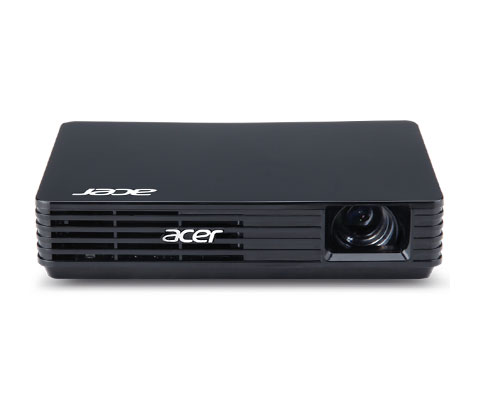 Buy This Item