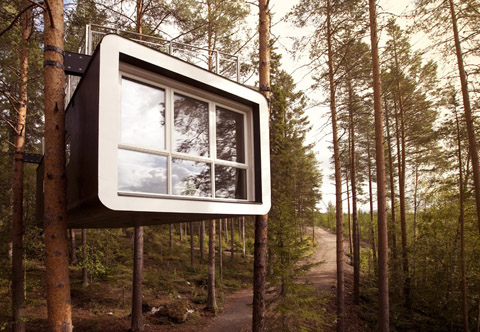 In Harads, Sweden there's a very special hotel for nature lovers: Treehotel. An exquisite hotel experience is carefully spread between the forests in order to capture a frozen moment in time… Contemporary architecture was specially conceived to keep nature intact for a minimal environmental impact. A unique conceptual approach lead to a set of alternative solutions for the conventional hotel room: Scandinavia's leading architects were invited to create five unique treerooms: the Cabin, the Mirrorcube, the Bird's Nest, the Blue Cone and finally the UFO.
As the names indicate, each one of the rooms has its own identity and shape reference.
The Cabin looks like a modern capsule suspended amongst old pine trees. The room is 24sqm and accommodates a couple with a double bed, bathroom and terrace.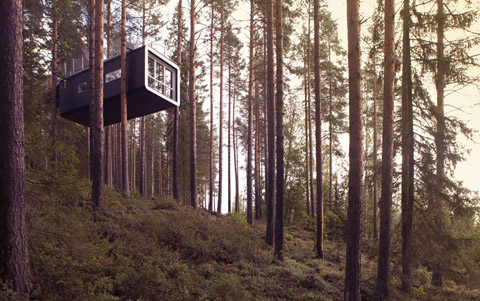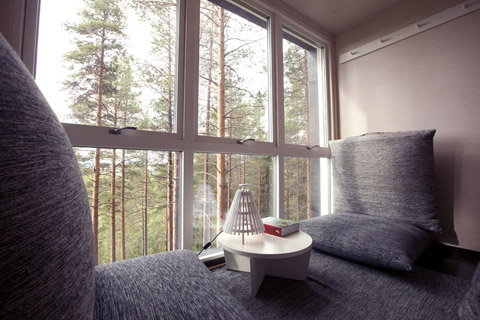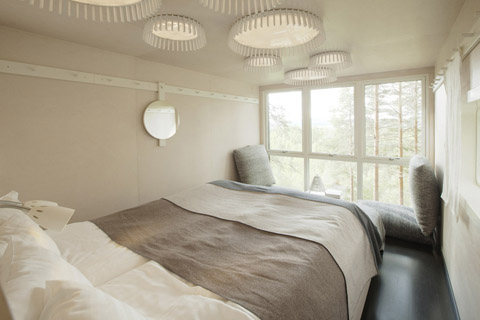 Mirrorcube is a 4x4x4 meter cube accessed by a rope bridge while reflecting the surrounding forest and sky. Its plywood interior is designed to accommodate two people, enclosing a double bed, bathroom, living room and roof terrace.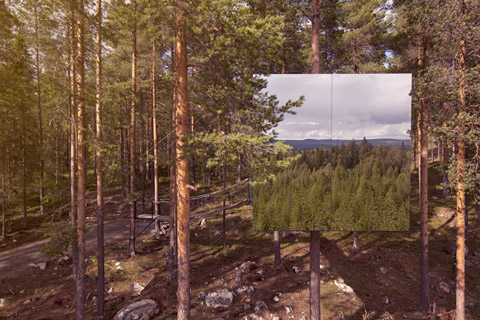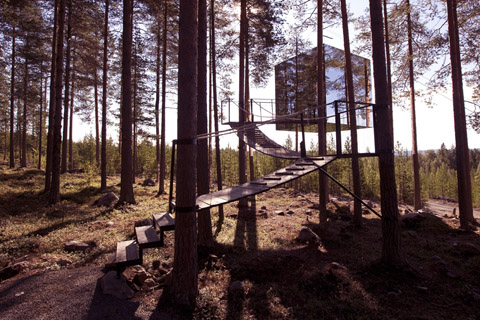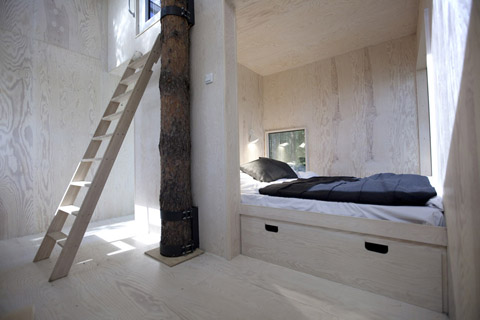 The Bird's Nest is big enough to accommodate a family with two children: 17sqm are divided in two separate bedrooms, living room and bathroom. A retractable staircase gives access to this giant human nest.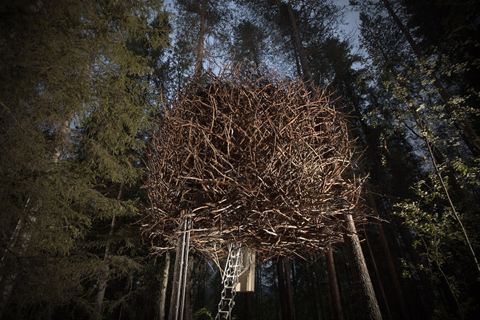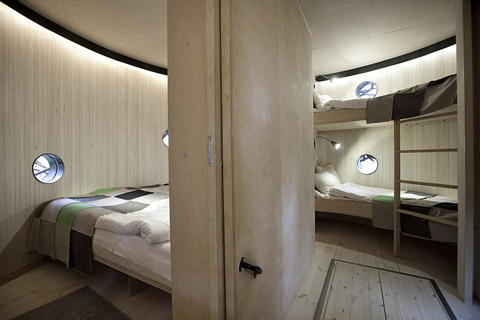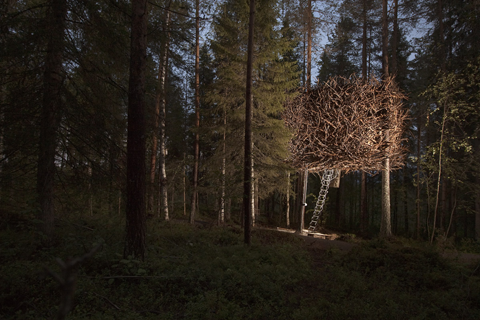 Built on the traditional Swedish cabin in blazing red, Blue Cone has 22sqm of building area and its interior is composed by four bedrooms, a living room and a bathroom.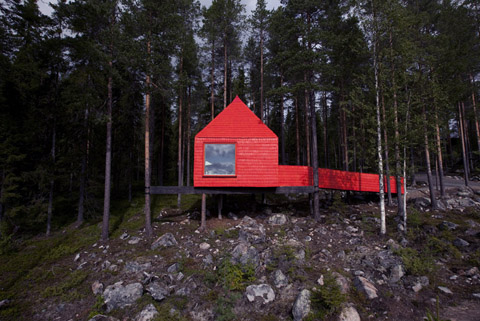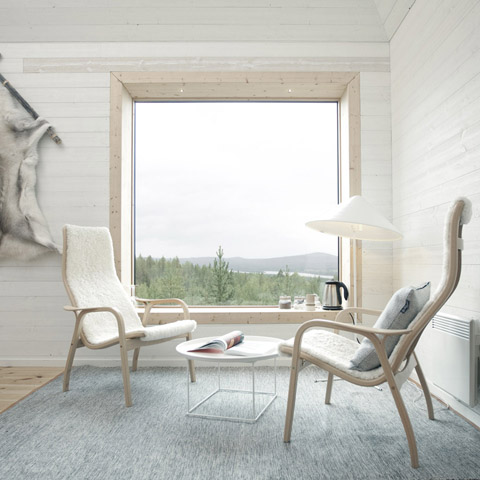 The UFO presents the most distinctive form of all five treerooms: two floors with 30sqm are mysteriously hidden inside this special star ship with two bedrooms, bathroom and living area.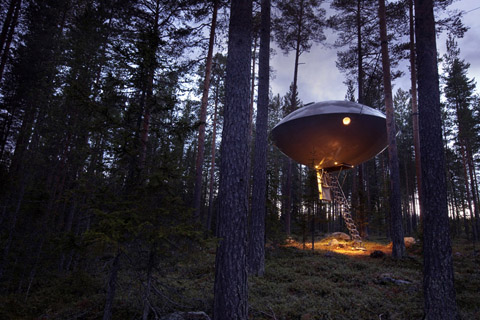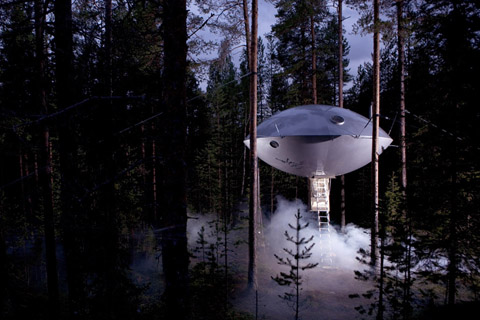 Are you ready to experience this amazing ecological hotel in the deep Swedish forest?