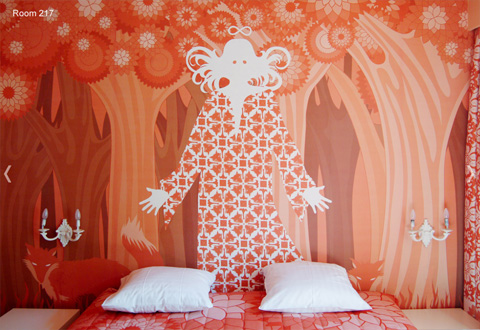 If you find yourself in the lovely city of Copenhagen try out the unique design Hotel Fox in the Latin Quarter near City Hall. This boutique lifestyle hotel features an alternative edge, where a group of international artists, graphic designers, and illustrators were flown in to transform the hotel into a hospitable art gallery.
Each one of its 61 rooms opens a door to a whole new world featuring unique pieces of art, where everything from carpets to pillows to wall decorations was created specifically for each room – perfect for the edgy, art-loving traveler.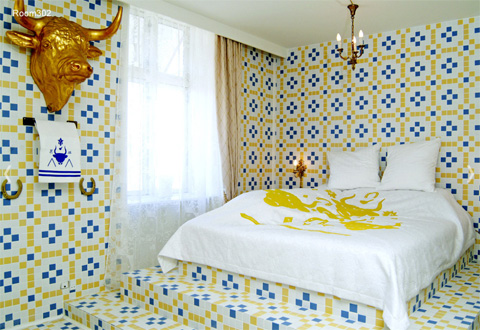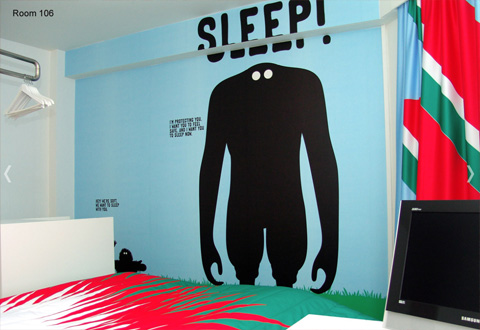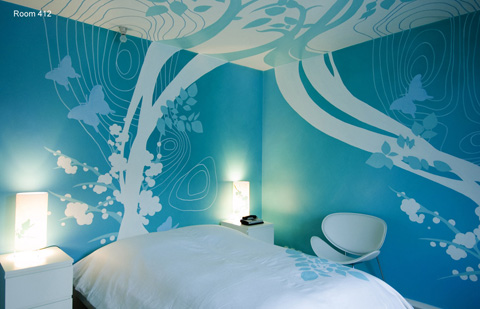 Rooms are available from small to X-Large, featuring modern amenities of private toilet and bath, free Wi-Fi, flatscreen TV and a phone.
Take a look below at some of the rooms in this hotel – with such talented creatives who needs white walls?