The life of a shipping container is typically not glamorous. Packed to its gills, these containers travel across the globe among up to as many as 15,000 similar containers on a large ship. Once their cargo is unloaded, they're most often left at the port where they arrived. In the case of Sleeping Around – a shipping container hotel along the river Schelde – that port is Antwerp, Belgium.
Now you've probably seen shipping containers used for everything from homes to garden sheds, backyard offices, pop-up restaurants, and emergency shelters.
Sleeping Around is a rare breed. It's comprised of four 20-foot container hotel rooms, a lounge container for dining and beverages, and a sauna container. And if you've imagined those shipping containers turned buildings are austere and lacking in comfort, you'll be surprised at the simple luxury in this hotel.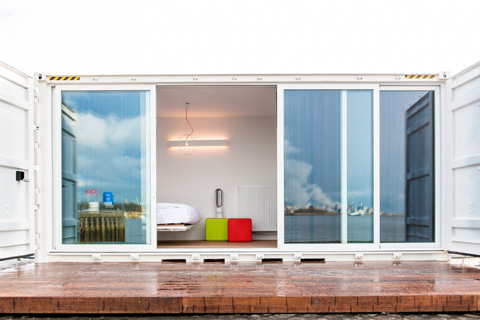 All the modern conveniences are here: a wall of glass opening to the river, floating bed with fine linens, sleek and modern crisp white bath with a rain shower, air conditioning, and of course, an IPod docking station. I love how the warm wood floors contrast with the mod bubble and cage lights. Draw the curtains and enjoy your private escape, enjoy your own private riverside patio, or become part of the city adventure on the opposite side.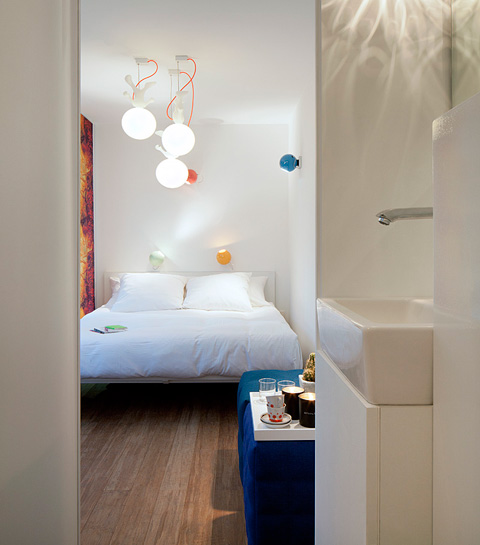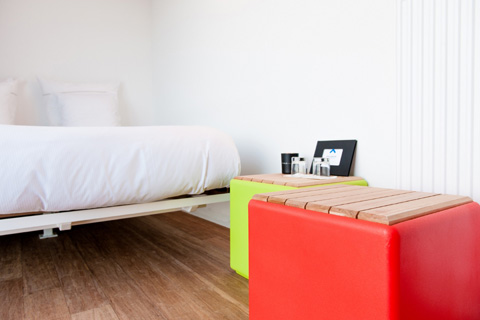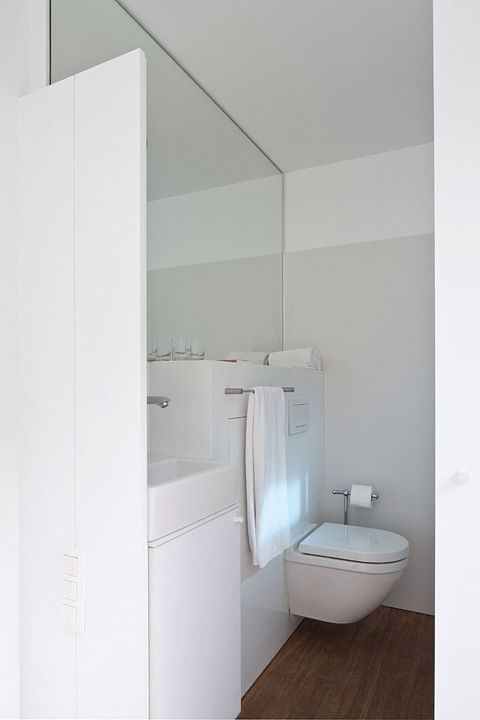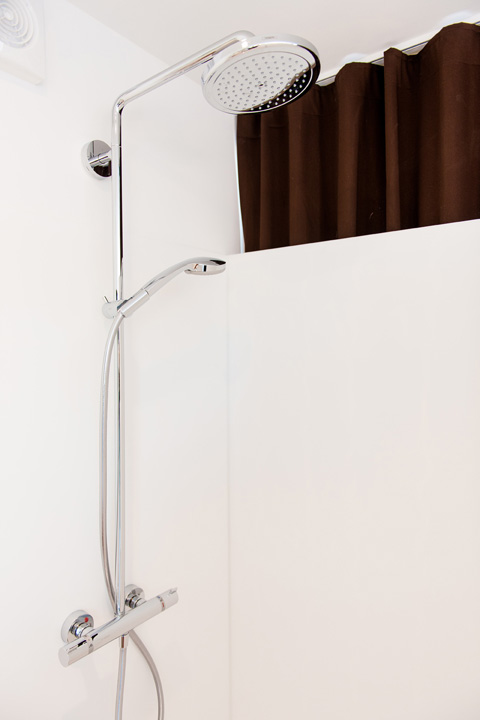 Photography courtesy of Sleeping Around