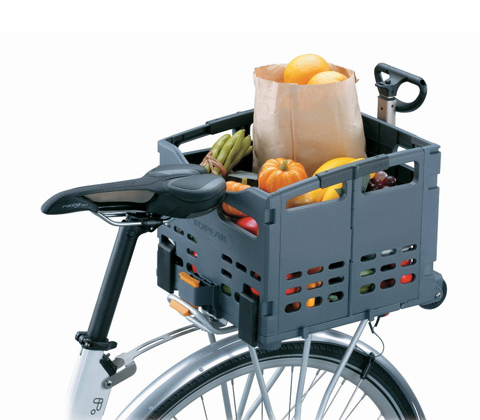 Even though the TrolleyTote is not the most glamorous basket you'll find on the market, it has a heart of gold. Combining wheels and engineering grade plastic, the TrolleyTote functions as a bike basket, wheeled trolley and stacking crate, plus it snaps shut when done (so perhaps you can hide it from your hipster mates).
As mentioned, the look is pure industrial, reminiscent of fresh produce deliveries or shipyards. Dark green plastic and an aluminum collapsible trolley handle are what you see and what you get!
The real beauty of this product is on the inside though. It can shift from an empty cart at the start of the day, to carrying a fragile load on public transport, to rolling it back home to unpack the day's harvest, all with incredible ease. What's more, when you have 4 slabs of drink cans stacked up inside, or a pile of special files, you'll be very glad of the TrolleyTote's industrial strength,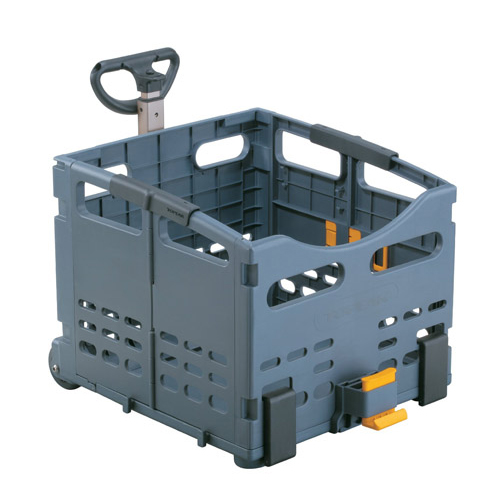 We are particularly seduced by the way you can also mount this on any Topeak MTX racks, using a patented MTX QuickTrack 'slide and click' fitting underneath. It also features a clip for your bike light (late deliveries, obviously), and a bungee net to stop it all rolling all over the place.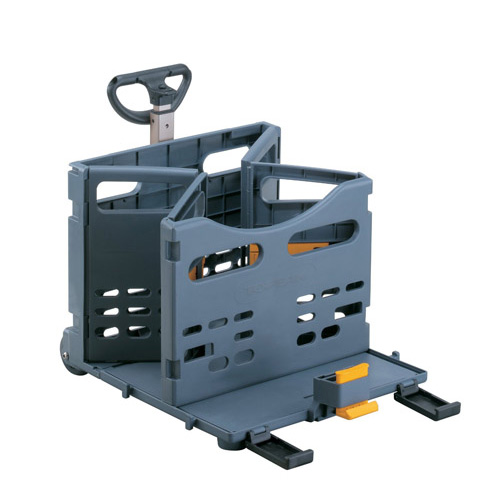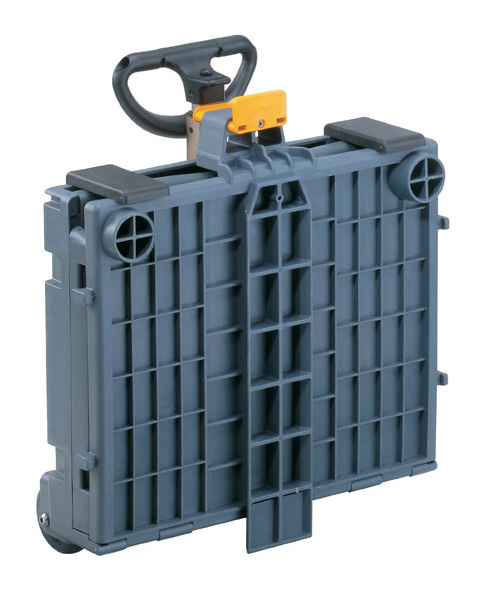 Of all the errands the TrolleyTote could run, we hope you get to use it for party supplies, or sustainable deliveries from a small business perhaps. Whatever the case, your shoulders and biceps will be most relieved the next day.
Wicker baskets step aside, this baby can carry it off.
Dimensions: 34 x 35.8 x 14.2 cm (Folded), 34 x 44.3 x 35.8 cm (Open), Capacity 25 l, Weight 2.2 kg, Max load 9kg.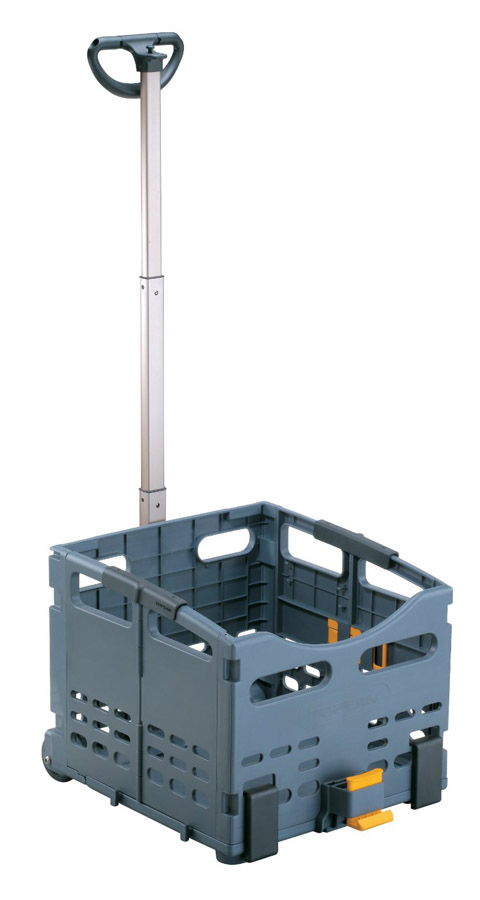 Buy This Item