This post is about a new hospitality innovation, rather than a new product per se, but don't let that put you off. The PopUp hotel has enough cleverness and beauty to please every design junkie, even if you don't like camping. The PopUp Hotel is a moving glamping experience that hosts guests in style at a wide range of temporary, rural and open-air events, from Glasto' to Goodwood.
The PopUp Hotel is not just a hotel, but has several other personalities as a spa, restaurant and a meeting room. In each of these guises the venue is comprised of a classic cream canvas tent and luxury fittings. Beds – check, fresh towels – check , mirrors, rugs, cutlery and china – check. Then next to this accommodation they can provide comfortable but temporary showers (en suite if you like), a concierge and any other manner of services – the possibilities (and the address) are endless.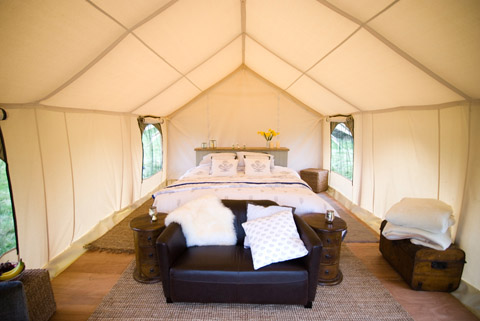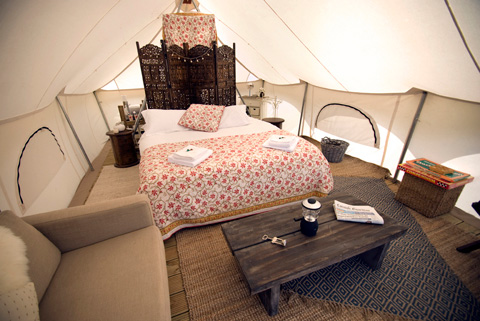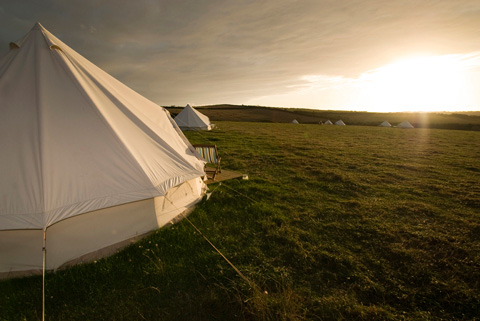 The venue has many uses, and the business has put a good many ideas into practice already, all around the 'Good' circuit of Great Britain and abroad. They offered high class camping accommodation at Glastonbury, Goodwood and Hay Festivals and Cowes Week. The restaurant has served at Goodwood and the Big Festival. The horizon holds more international retreats too.
Summed up, it seems the best thing the PopUp does (like good architecture), is to make you forget the worries of your shelter, and soak up the surroundings in peace, be they a rock festival opening act or a Canary Island sunset…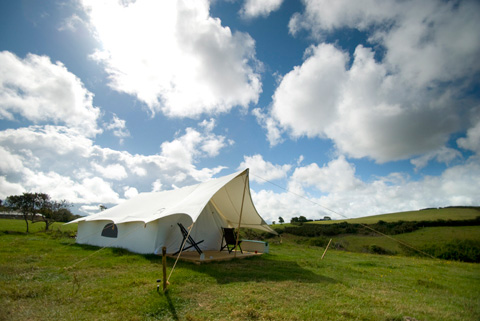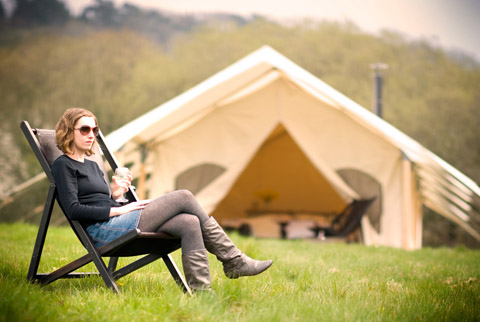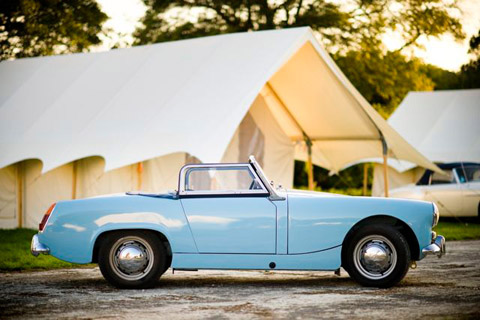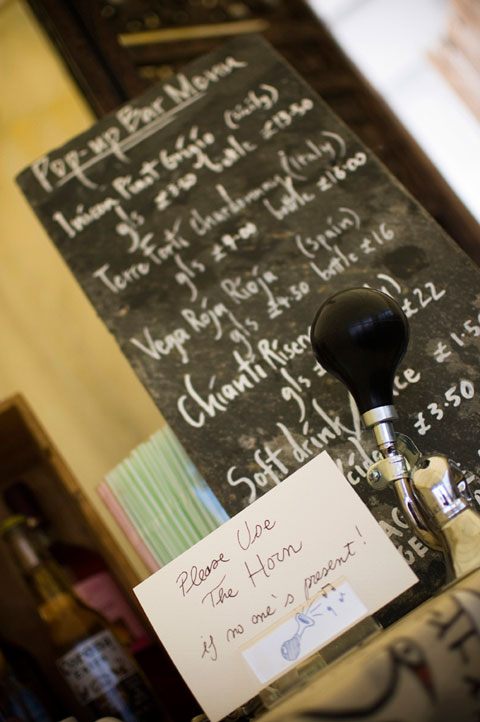 Photography courtesy of PopUp Hotel