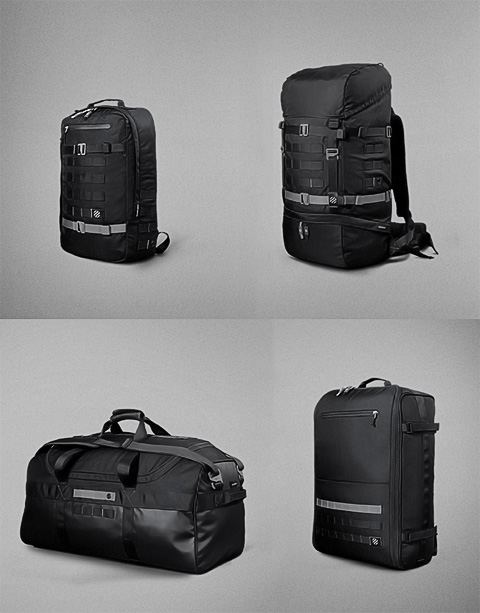 The great guys at Heimplanet, who also brought us the amazing Cave Tent, came up with a stylishly versatile luggage system by the name of 'The Monolith Series'. The Monolith family has four members: Daypack (22L), Rucksack (50L+), Duffle Bag (85L), and a Weekender (45L). All four models are extremely smart, and not just for their looks but also for those tiny yet important details hidden inside and out.
While planning the Monolith's design, Heimplanet were aiming to create a luggage series which consists of essential volumes that are highly flexible for almost any kind of scenario. Combined with the M.O.L.L.E. (Modular Lightweight Load-carrying Equipment) system, each bag becomes extremely modular and can be further customized to fit your gear – whether by attaching different pouches from their Volume+ system (see below) or simply using any other compatible accessories you desire.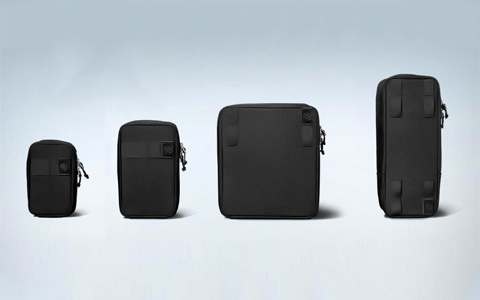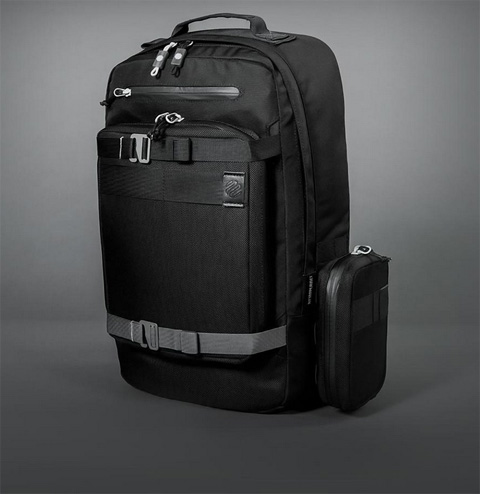 The Daypack for example, holds 22L and is the perfect daily companion. It measures 15×11.5×6 inches and weighs 2,43 lbs. I really like its sleek clean look and the fact that it's not too big or bulky like other bags in today's market.
It features one zipper to completely open the front panel, another zipper on the side for quick access to the main compartment and the integrated laptop sleeve (extremely convenient for taking out your laptop or iPad in airports), and a small zippered pocket on the front to hold your smartphone, keys and wallet.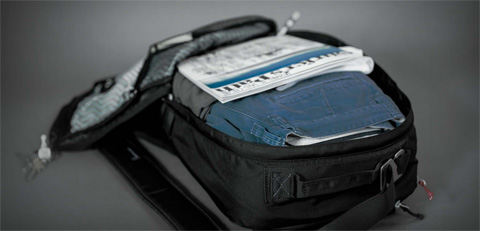 Attach the padded strap and use it as a messenger bag. If a backpack is more your style, simply take out the padded shoulder straps stowed away behind the back cushion.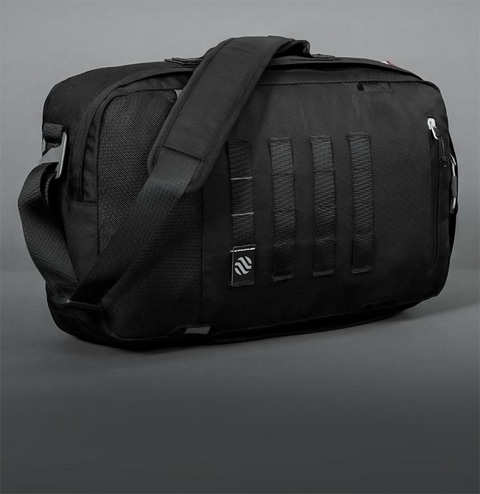 The bag also features a handy carry system so you can fasten bulky items on the front panel with the available belts and hooks. If you're looking for a cleaner look, simply stow them away inside tiny hidden pockets. Don't you just love it when designers pay attention to the smallest of details?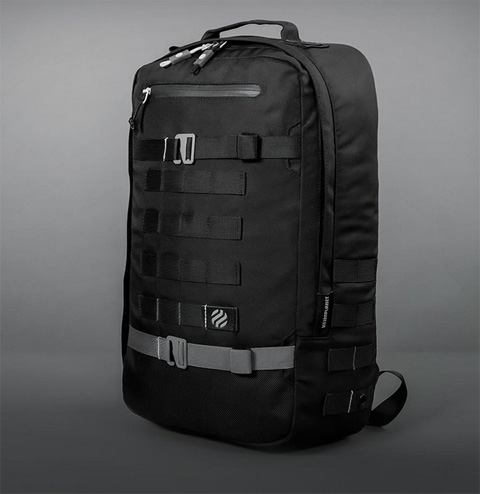 On top of it all, each bag is made from very durable materials, such as Ballistic Nylon, Titanium G-hooks, water-repellent zippers (plus zipper cords in various colors), and more.
Completed with hidden straps, hooks and loops, the Daypack and the entire Monolith Series for that matter, give you the ultimate flexibility in travel while still keeping a fresh clean look.