In Chassey-les-Montbozon, France, one might find the perfect place for the ultimate relaxation: Floating Cabins. That's right: Eco-friendly cabins are available for rent floating on the waters of the magnificent Les Grands Lacs, where nature is preserved at its wild and untouchable condition. A boat is the only way to access the cabins for two, while family cabins are connected by a wooden boardwalk.
All cabins share the same kind of composition and building technique, perfectly blended with the lake environment: wood wool insulation and a mushroom shaped-volume with a terrace around its perimeter.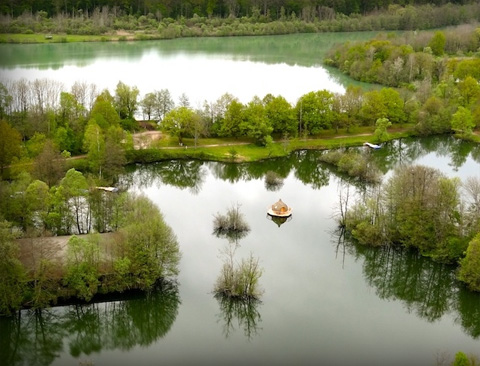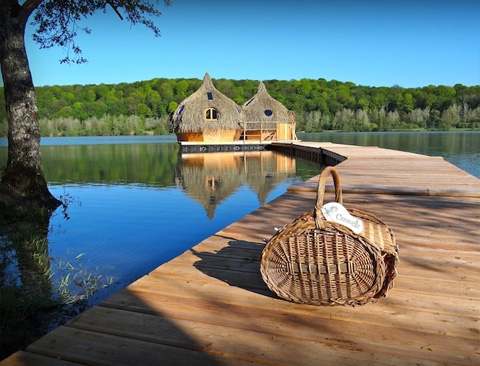 A composting toilet and a bedroom complete the functional areas of these floating retreats. And to complete the ecological and energy-efficiency values, all five different cabins are equipped with a solar panel for minimum artificial light in the night and also for water heating. The rest is left at the most basic levels of our primary needs. All you need is to be fully concentrated in the peace and calm of the water and its surroundings…
I can totally picture myself falling asleep inside one of these Floating Cabins, gently lulled to sleep by the soothing sounds of the lake.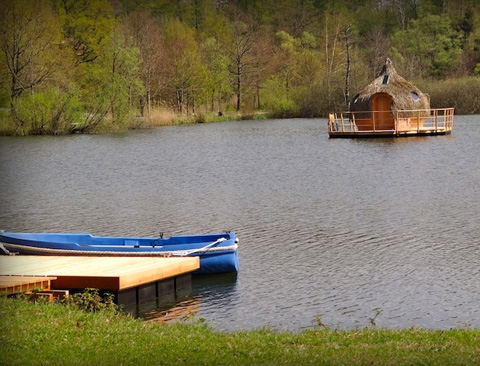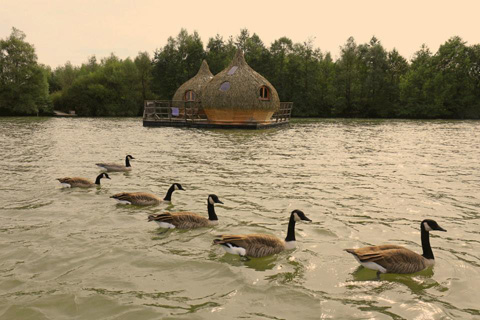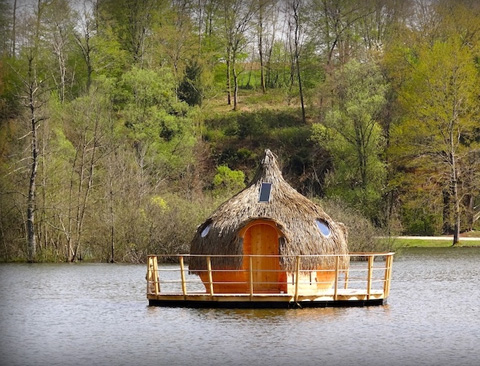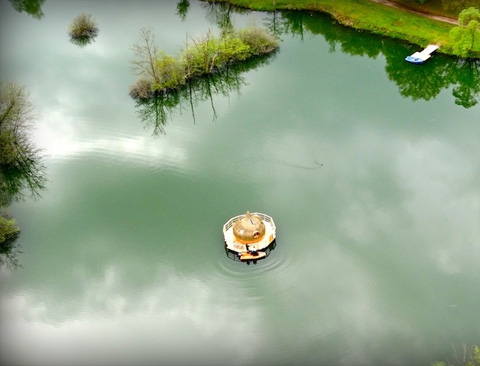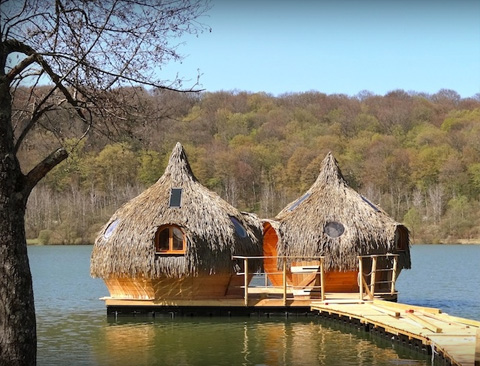 Architects & Photography: Cabanes des Grands Lacs