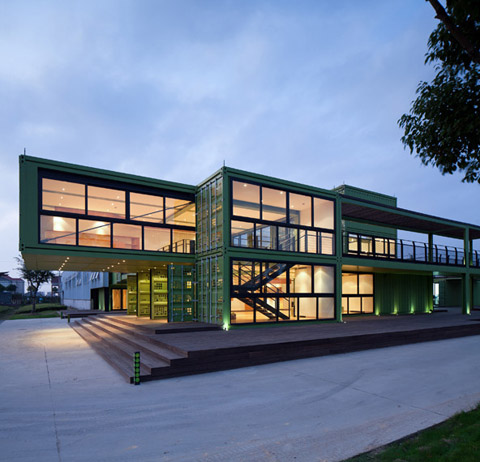 Tony's Farm is a large organic food farm in Shanghai, China. It resides in a unique building made of 78 shipping containers – Eco-friendly architecture for a sustainable building. A clear fusion between function and form, where biological production of vegetables and fruits takes place inside a piece of recycled architecture.
The goal was to attain the most transparency as possible between the manufacturing process and the consumer. The building complex has a total floor area of 1060sqm and was developed as a continuous spatial sequence in order to connect physically and visually various interior and exterior programs.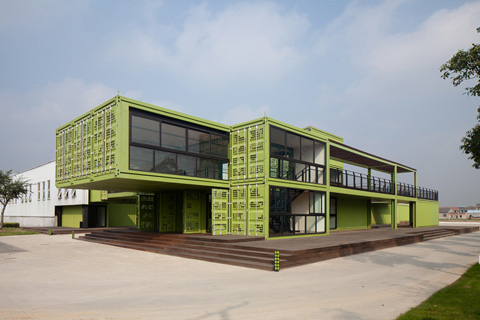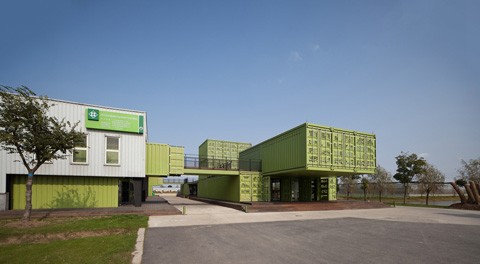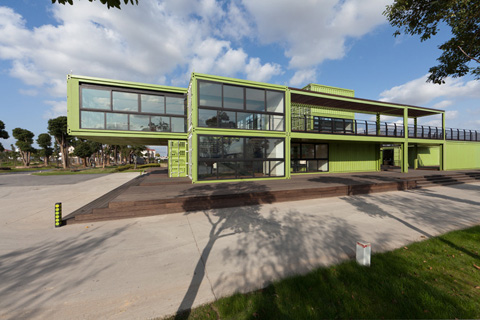 A magical journey starts with a reception area that leads to a lobby and a VIP room. A set of new offices and an existing warehouse where the organic produce is packed complete this outstanding building complex. An ingenious system of terraces functions not only as transitory space but also as an extension of the interior work and relaxation areas.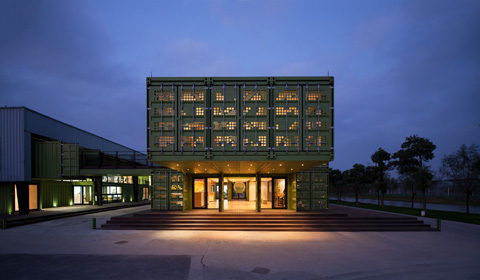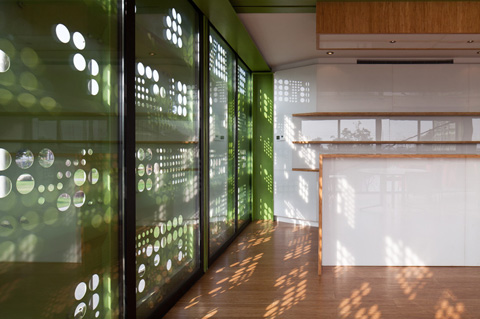 However, traditional values weren't left out of this perfect architectonic equation: the apply of local bamboo for indoor and outdoor flooring, as well as all the built-in furniture reinforces the ambition of creating a true sustainable building. Green is the dominant color of all recycled shipping containers, further maximizing the deep connection with the surrounding nature.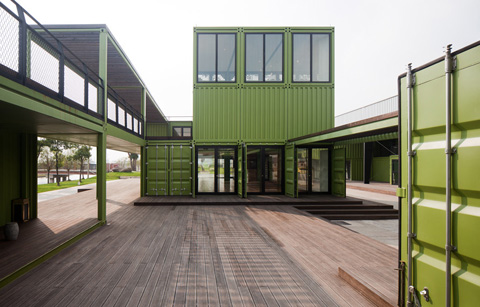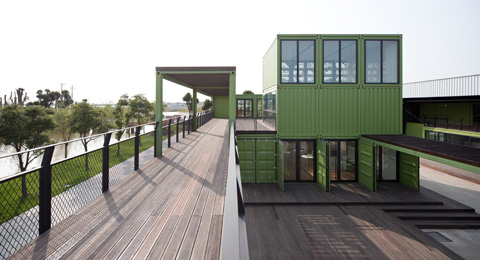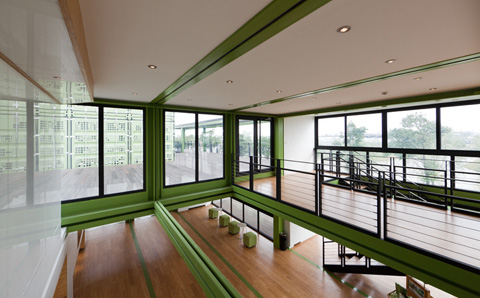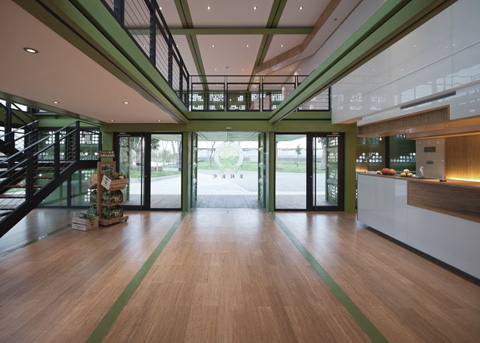 Architects: Playze
Photography: Bartosz Kolonko