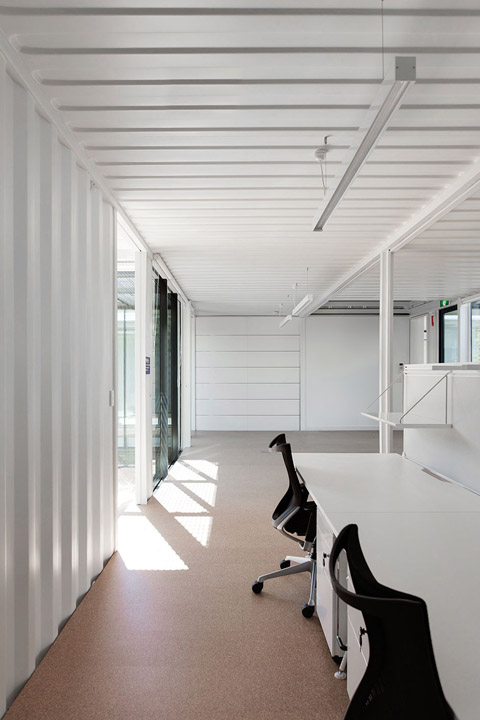 Once again recycled shipping containers prove their worth. This time as an amazing building complex serving as the administrative and office site of the industrial company Royal Wolf in Victoria, Australia. Designed by Room 11, this is a pure manifest of how to efficiently adapt an industrial object – like a shipping container – to a higher function.
The design of Royal Wolf HQ takes advantage of various container modules from 6 to 12m. Four courtyards are disposed inside a rectangular plan that embraces office spaces and reception area around a central courtyard, while the meeting room, kitchen and manager offices are linked to the remaining courtyards.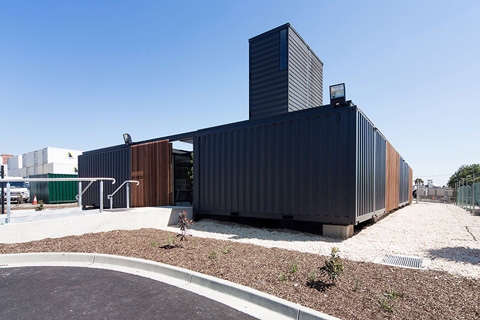 The edges of containers were replaced with full height glazing. Inside, instead of covering the metal surfaces of the containers, the sheared edges were recycled to produce insulated sandwich panels, preserving the raw material now painted in white. The ceiling is left exposed and insulated with a membrane roof on top.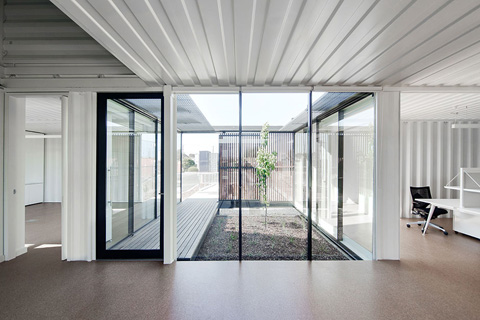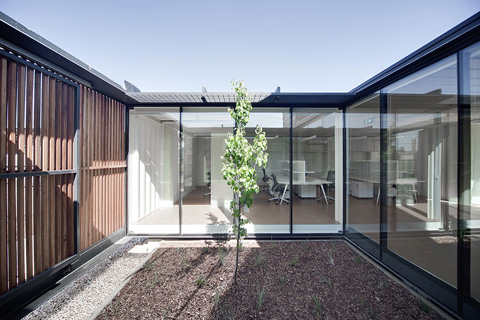 To function as a symbolic landmark, Royal Wolf HQ has two containers placed in a vertical position right next to the entrance ramp access, creating a high narrow void with skylight at the entry… Simply amazing, don't you agree?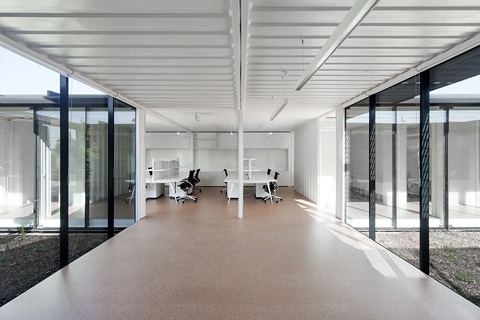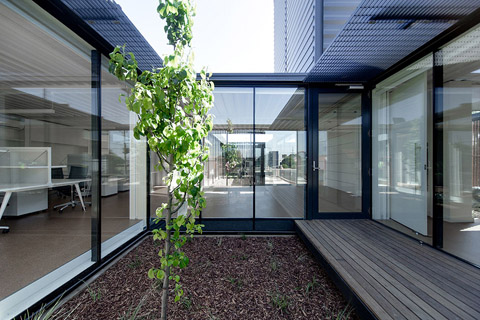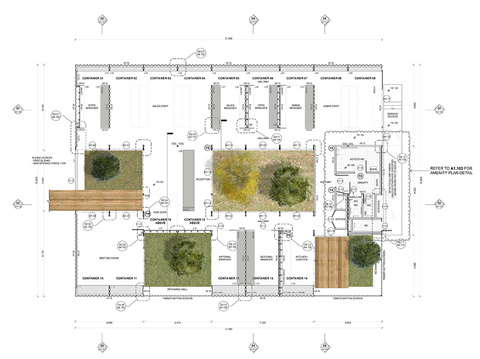 Architects: Room 11
Photography: Ben Hosking