Mimicking the look of a two-story container home, this modern duplex would be a cool enough bit of architecture in its own right. But throw in a detached office/studio space build from an actual self-contained shipping container and things really get awesome.
This project is named after the Austin, Texas based firm that designed it – Sige&Honey. They were tasked with designing a backyard structure that riffed and rifled off an existing contemporary duplex, that had it's own set of stylistic challenges to deal with. Sometimes, it's much easier to design a compliment structure against something that is entirely different than your addition. In this case, the two structures were always competing for attention because they are both freaking cool.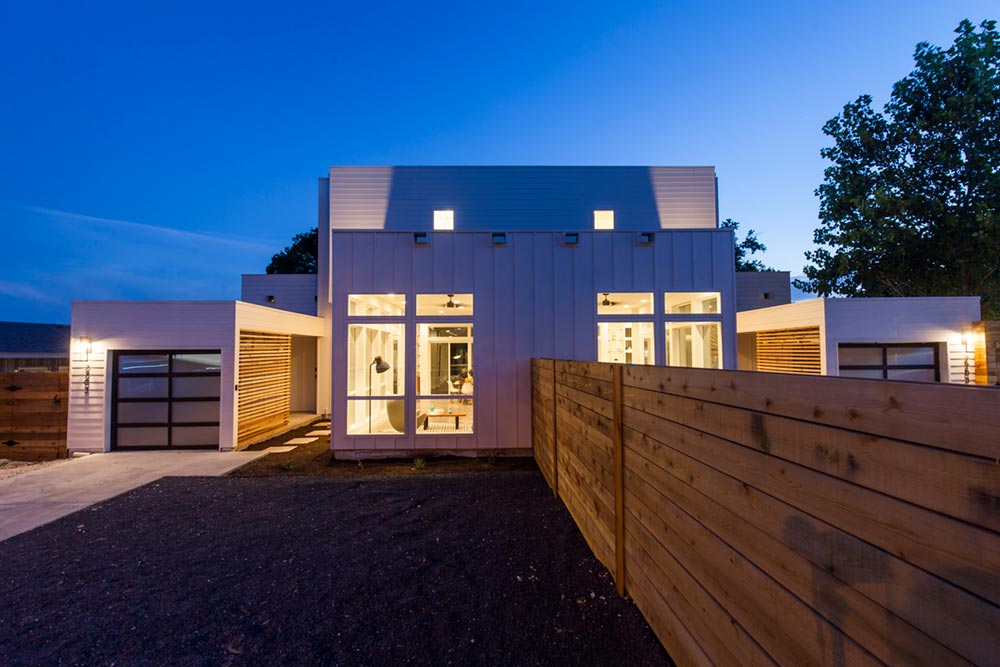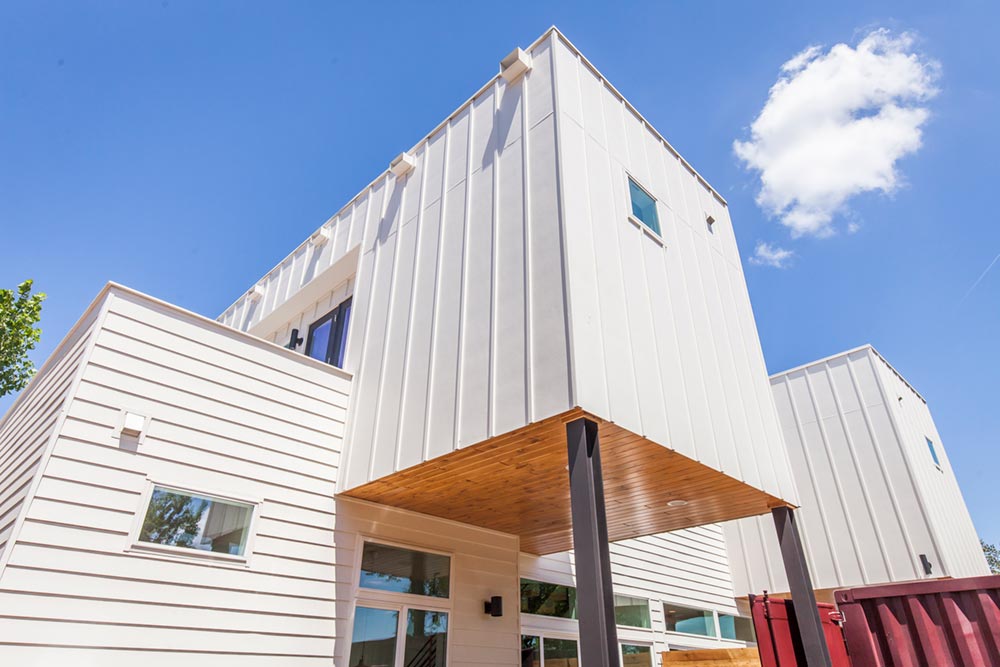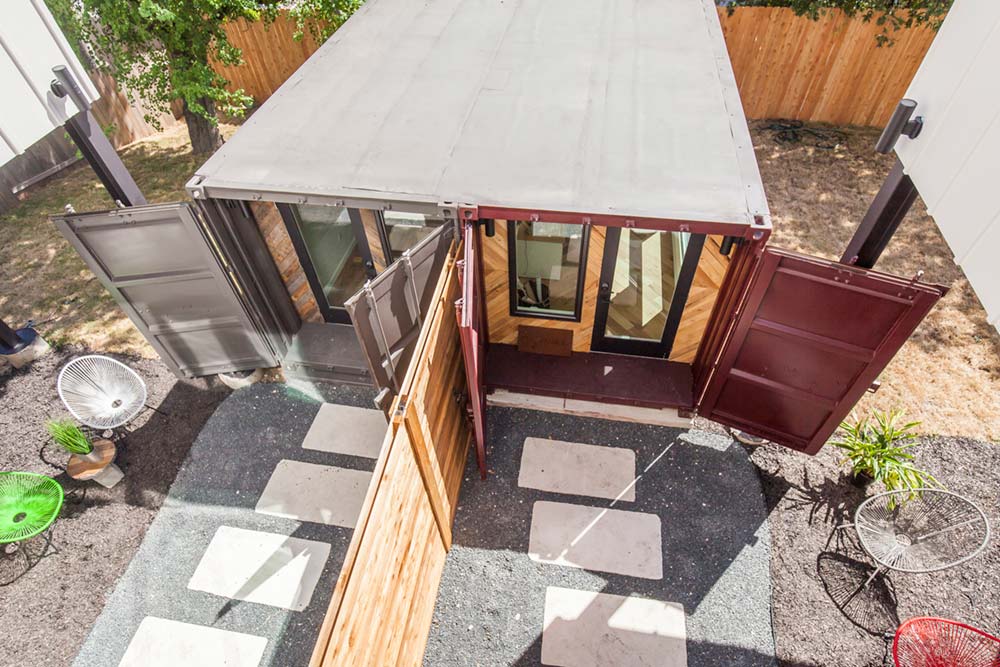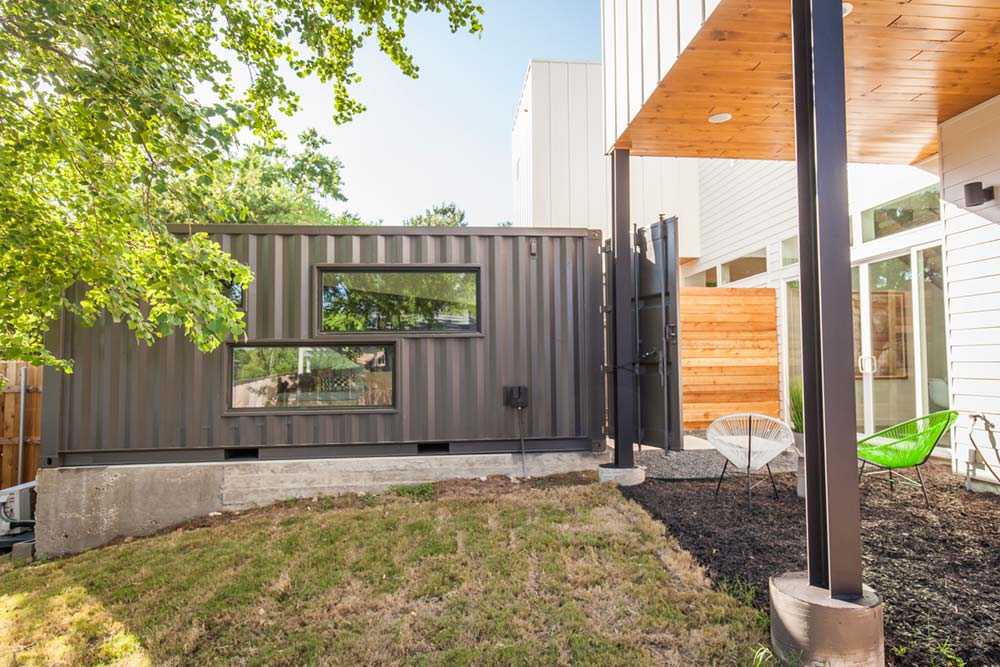 In fact, Sige&Honey owner Patrice Rios worked closely with local architect Mark Reynolds in order to create a pair of container spaces that aimed to not only complement the existing duplex formally, but functionally as well. It would be important for the homeowners to have a contemporary work space that didn't detract from the way they lived. The result of their collaboration is immediately apparent, as the detached shipping container addition in both distinctively different and inherently similar to the rest of the home.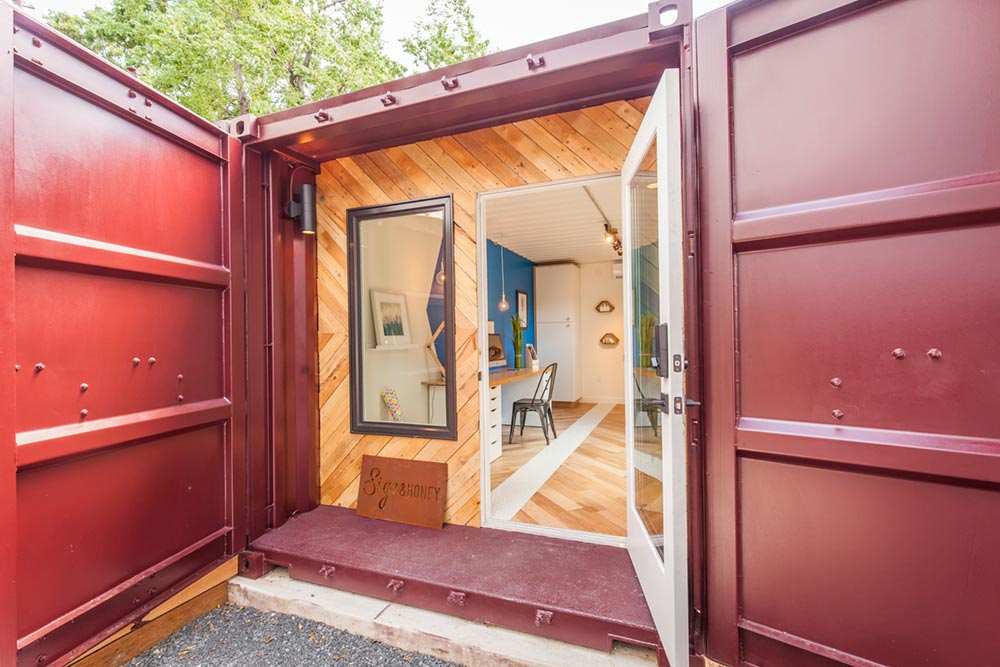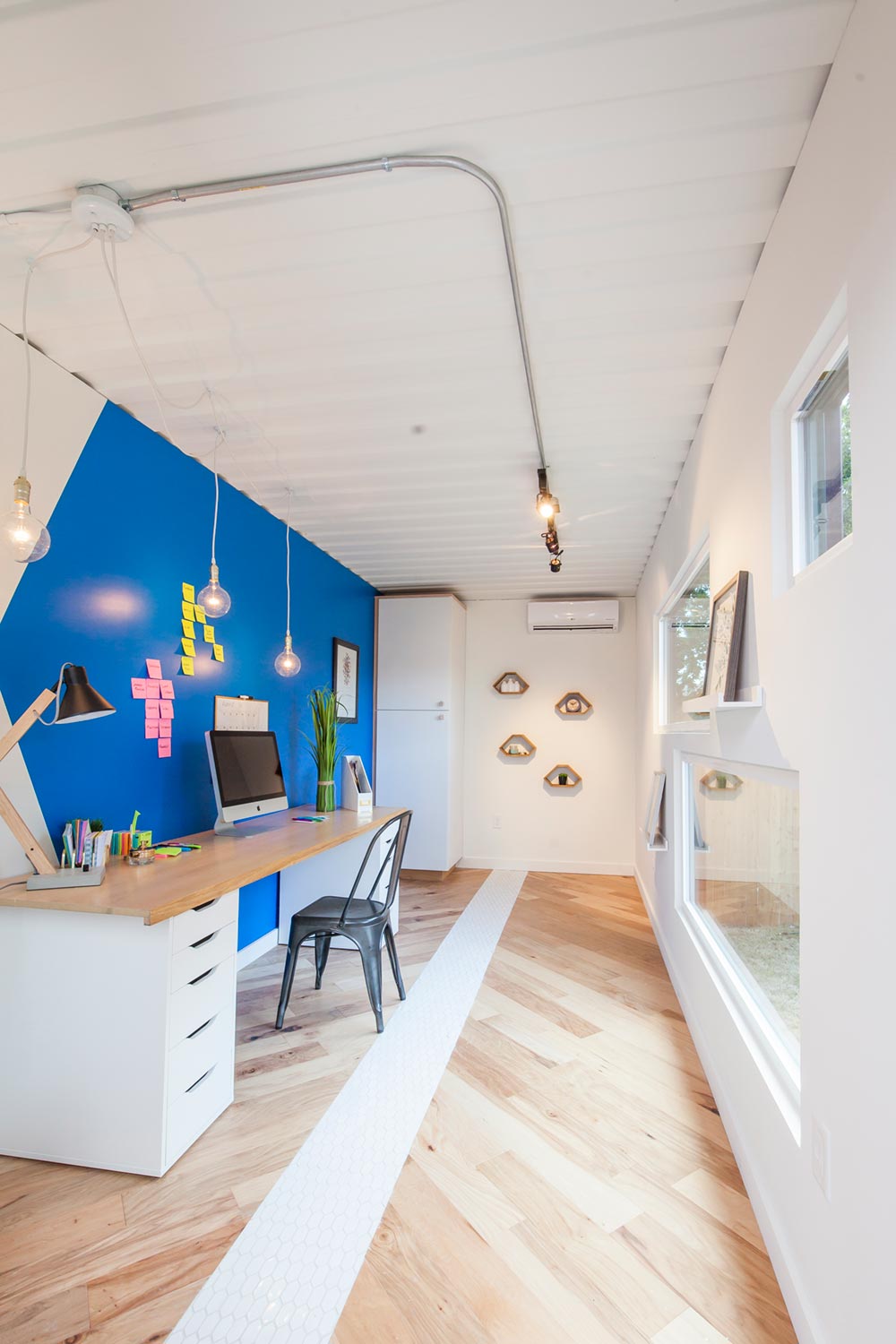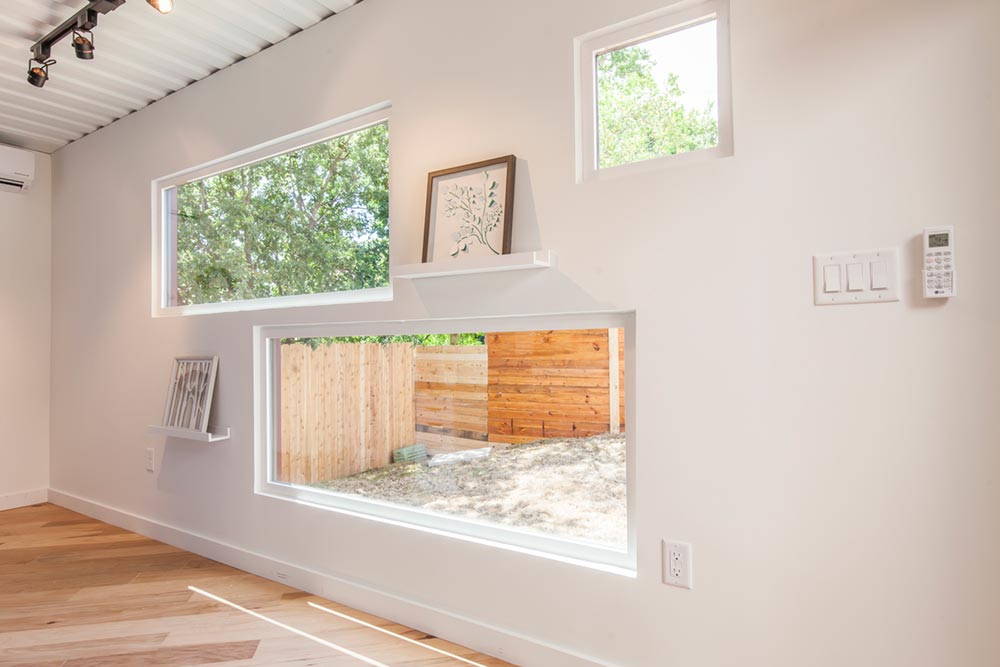 From the outside, there's no mistaking the fact that it is a container. I see too many projects that try to hid the fact that this shell was once schlepped back and forth from LA to Beijing before finding a final resting place in someone's back yard. Even the massive metal doors were left on, and even act as an extra measure of security when locking the office up for extended periods of time. From the inside, however, the material fit and finish binds it to the look and feel of the main house. Different, yet the same.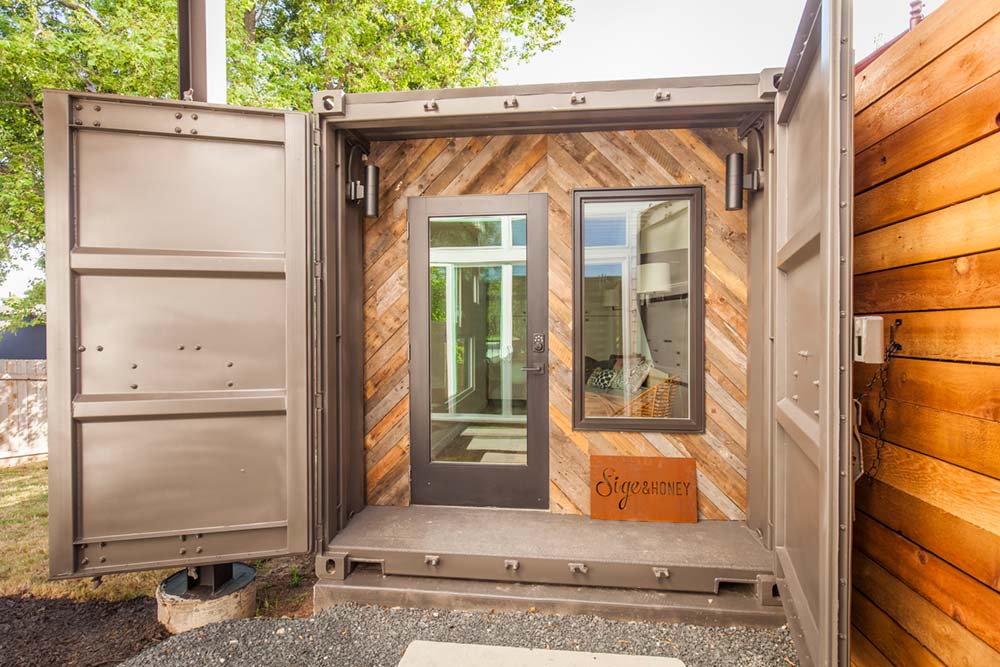 The Sige & Honey Duplex is a great example of two different design forces being brought together to create something new, cohesive, and most importantly, useful. This house doesn't need the shipping container office to be good, but having it certainly makes it great.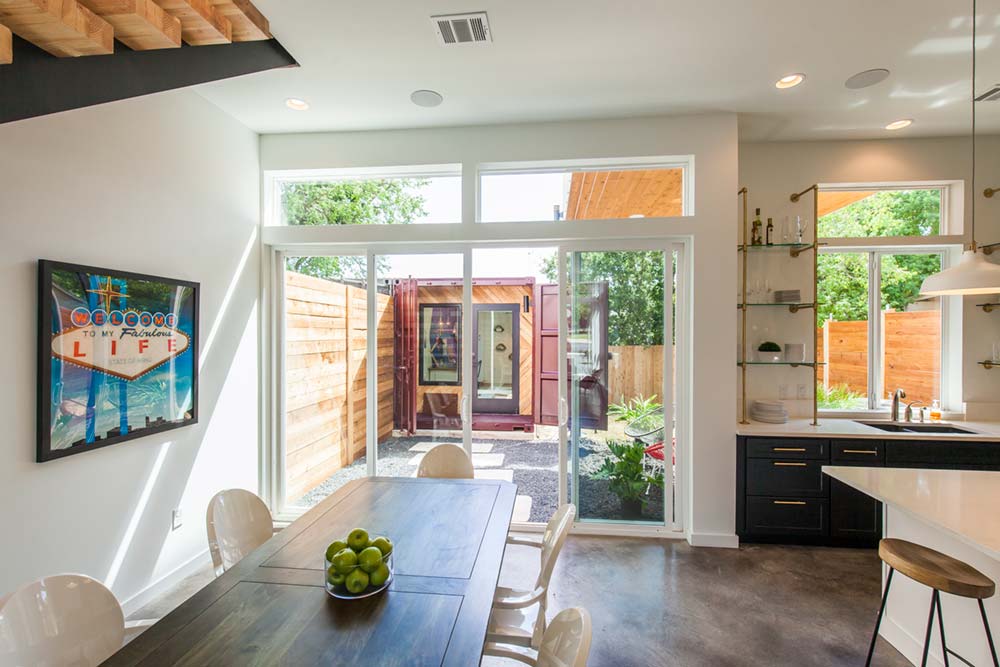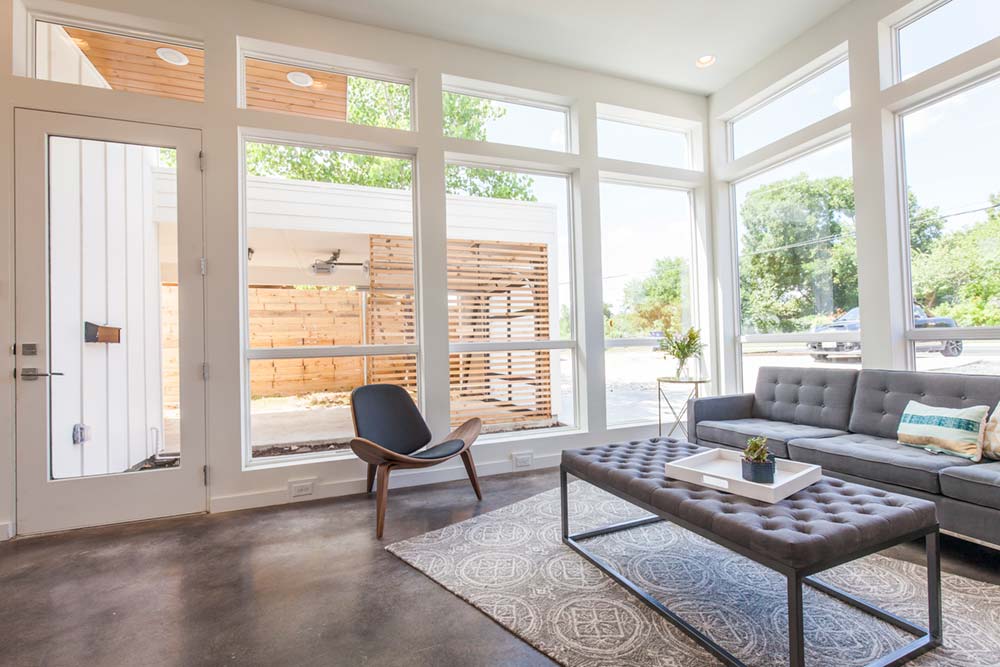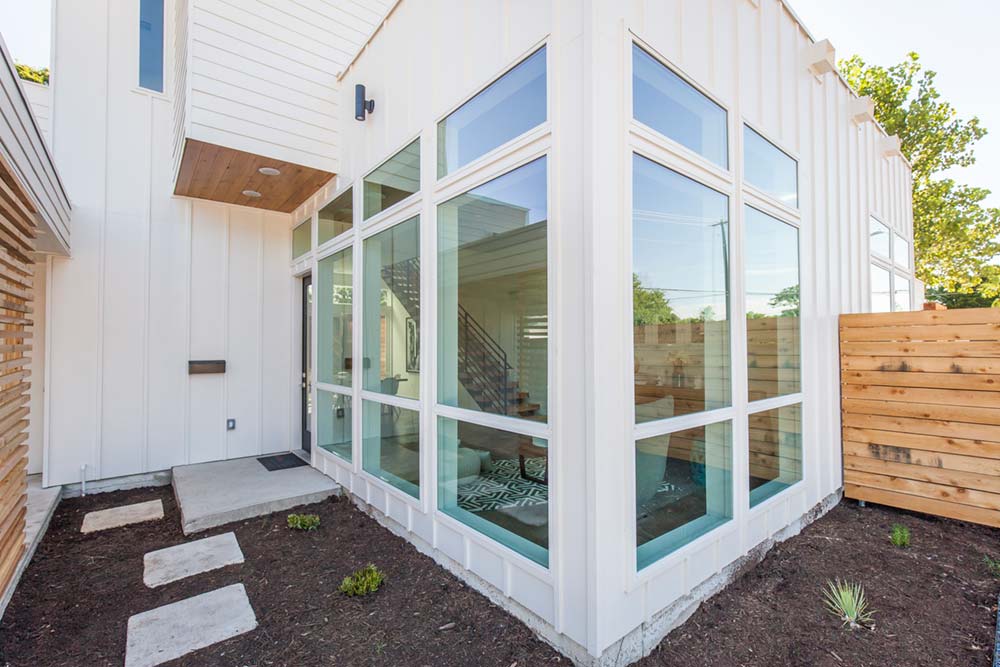 Design: Sige&Honey
Architects: Mark Reynold
Photography: Scott Gordon Photography