What's better than a shipping container home that doesn't look like one? How about a container home that redefines everything we thought we knew about prefabricated design? That's exactly what we have with the aptly named Flying Box Villa by French architecture firm 2A Design. This small modern home is a visual blur – an aesthetic tour de force that is as unique as it is functional.
The home's exterior consists of a singular formal mass that undulates and protrudes to carve out programmatic nodes. The most apparent at first glance is the deep cut removed cleanly from the lowest floor to create a generous carport that's bookended by a zig-zagging steel support.
The entire structure is painted white – a move commonly used by designers to amplify the purity of form, light, and space. It's used here to great effect as the only interruption on the street-facing facade is a ribbon of uniformly sized sliding doors and a louvered vent at the ground floor.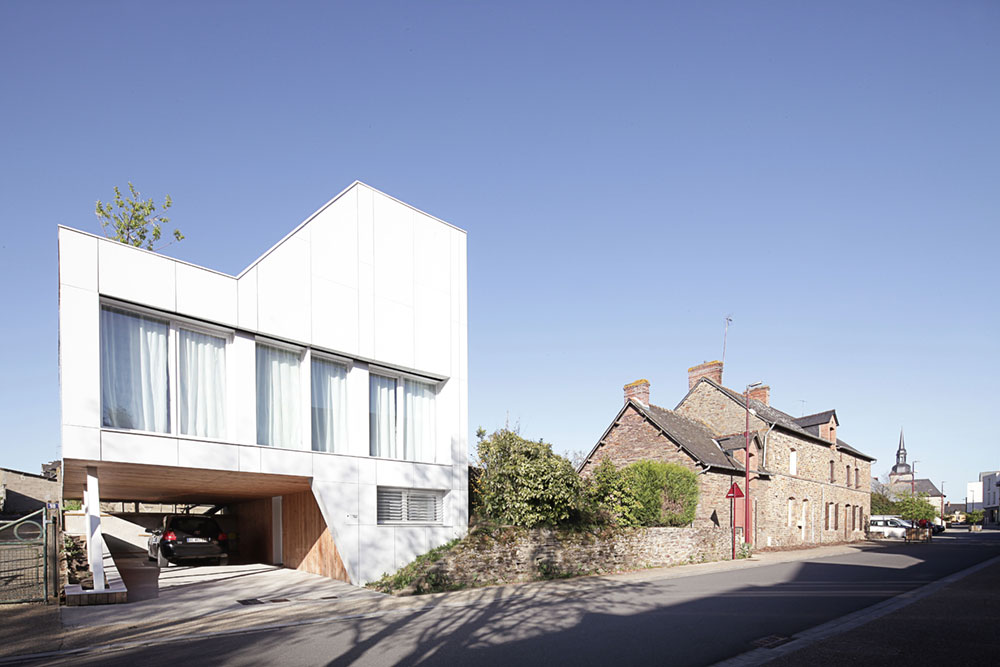 You'll quickly forget you just walked into a trend-shattering, neo-modern work of art by how ordinary the interiors are. Ordinary only when measured against the successfully taken risks at a conceptual level. Then again, they have to be. There is a clean and functional simplicity to how space, materiality and circulation flows through this wonderfully small prefab. White walls are strategically cut into to reveal dark grey nooks for storage and seating. The light wood floor never tries to do too much, and is the perfect compliment to the subdued colors and textures found throughout.
There's zero indication from experiencing the finished product of the nature of the homes construction. As I mentioned at the onset, this home was constructed using pre-fabricated shipping container modules that were stacked and seamed on site. It's remarkable to think such a unique structure could have the soul of a container, which makes the project all the more impressive.
2A Design have left the world a little bit more beautiful than they found it. The Flying Box Villa literally flies in the face of convention, resulting in a contemporary marvel of form and function.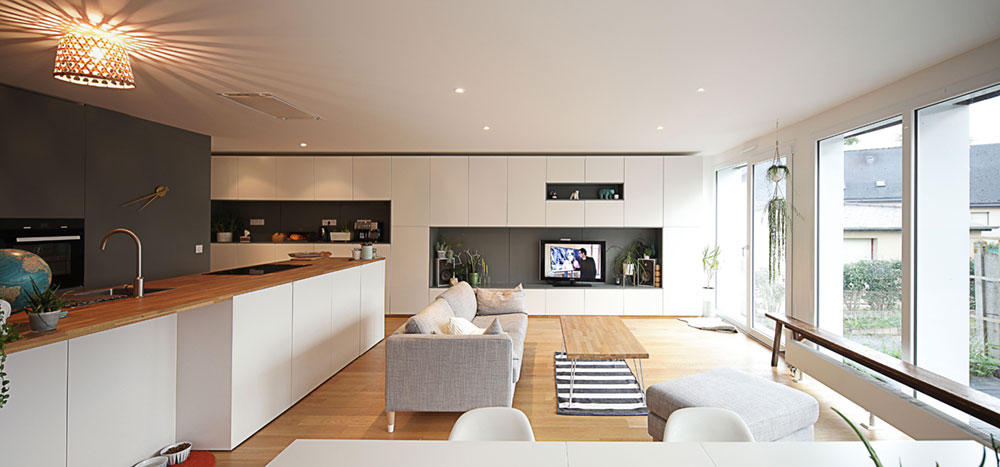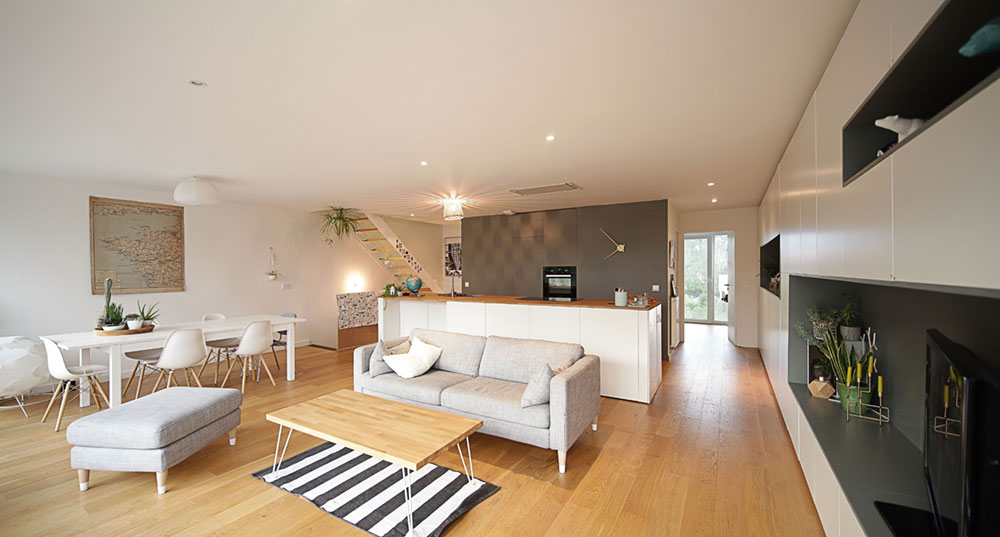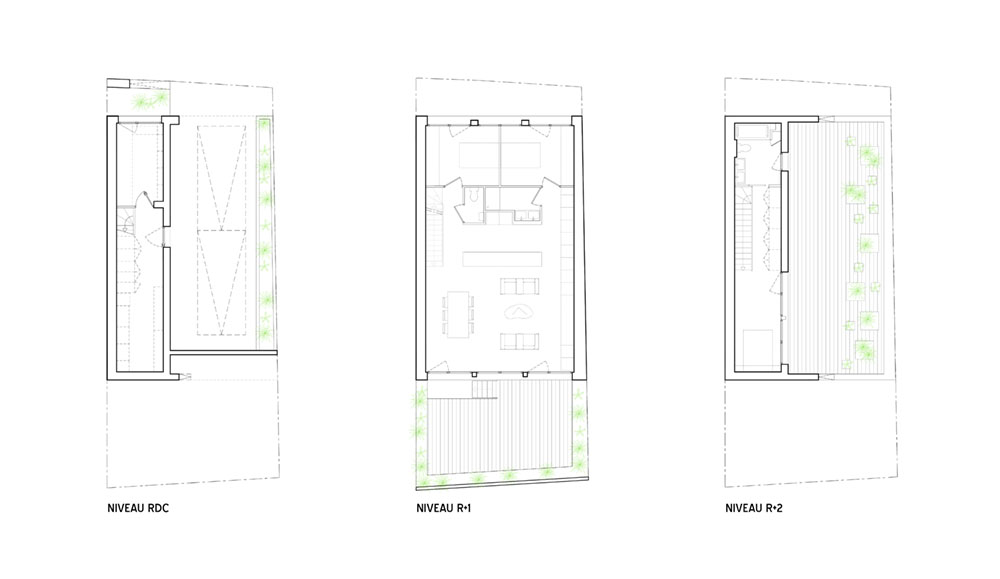 Architects: 2A Design
Photography: 2A Design / Josué Gillet