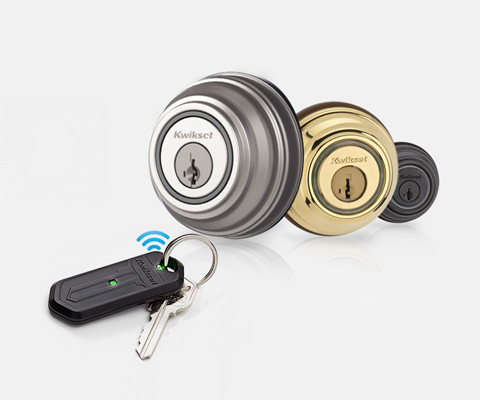 It may be a first world problem, but I have to unlock three doors, one with two different locks, using four keys to get into my apartment. So I would love my building to be outfitted with the Kevo, a Bluetooth-enabled deadbolt that unlocks just by touching your finger to it with your iPhone in your pocket keeping track of the particular key password for that door. Kevo is only second to a world equipped with Star Trek-type sliding doors that open or stay locked based on your level of clearance. At this stage in technological advancement, Kevo is an impressive retrofit of your home lock as it is now.
Even if you don't have a smartphone but still want to use Kevo, it comes with a fob that you can keep on your key ring and still have the same touch-to-open experience. Such a technology as Kevo makes me very excited about the possibility of messing with friends by making them think I'm magic when I just happen to swipe my hand over the lock to open the door. I imagine all of them tripping down the stairs as they jump back quickly in amazement at my new abilities. But all this would be the result of impressive work by the Kevo designers at Kwikset.
Kevo even has options to build-up the level of security with extra encryption and positioning technology that senses if the owner of the house or apartment is outside or inside.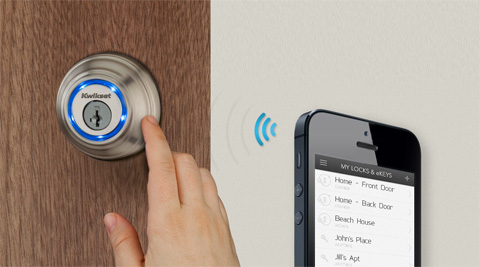 Buy This Item