I thought that the bicycle couldn't be made any more efficient. Combining the compact design of portable, folding bicycles and something like a Segway, with future-oriented features, the YikeBike is a safe, secure, ecological efficient, and portable personal transportation vehicle. It seems strange to call it vehicle because of its small size, but the YikeBike is capable of transporting you on any commute.
With a large wheel in front and a small wheel in the back, the YikeBike looks something like a futuristic model of the first bicycles ever made. However, there is no antiquated technology on the YikeBike. When folded, the YikeBike is close in size to a large backpack or a luggage bag. Taking only 15 seconds to go from folded to rideable, the YikeBike is the perfect tool for a compact commuting experience.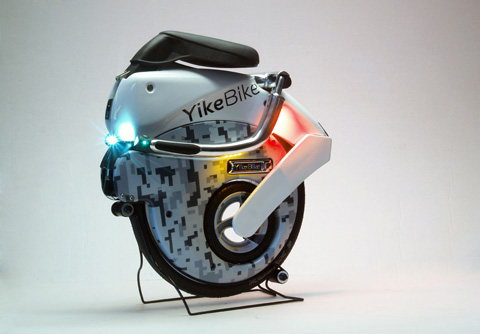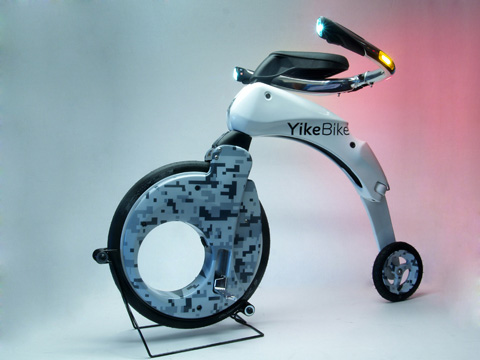 Running on batteries that can transport someone 14, 28, 42 kilometers depending on how many packs are used, the YikeBike is adequate for riding to the store, to work, or beyond.
Photography courtesy of YikeBike.
Buy This Item