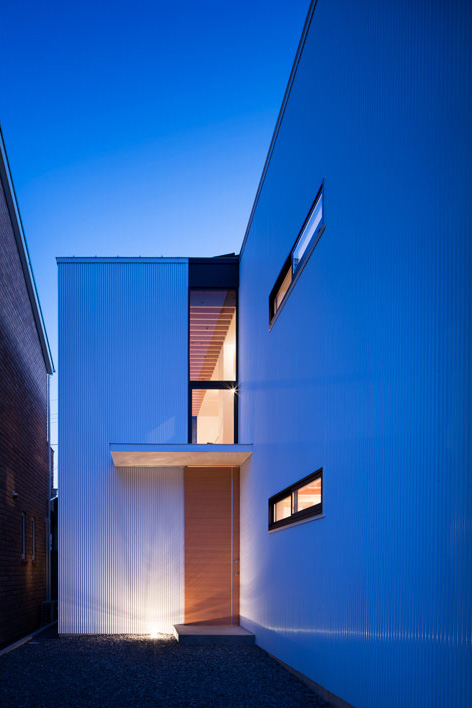 House of Shimamoto by Container Design makes the most of a tiny site in Osaka, Japan. We're talking about a two-story building with a compact space of only 86sqm that puts to the test the real meaning of 'Small is Beautiful'. An L-shaped plan organizes the program in a sequential spatial order: the front door is placed away from the street while the facade has almost no windows – both emphasizing a clear sign of privacy.
The kitchen and living areas occupy the ground level at split-level platforms while bedrooms are concentrated on the first floor. An open stairway functions as key element for its exquisite design.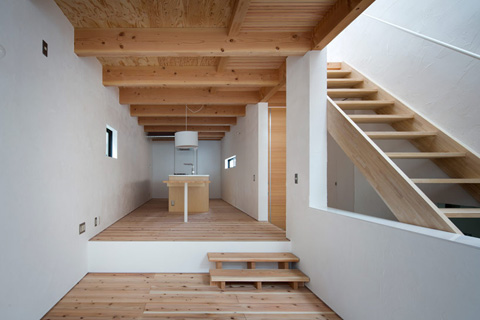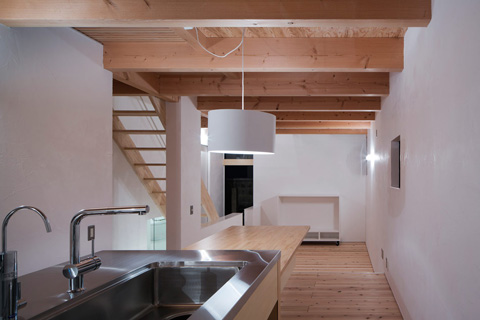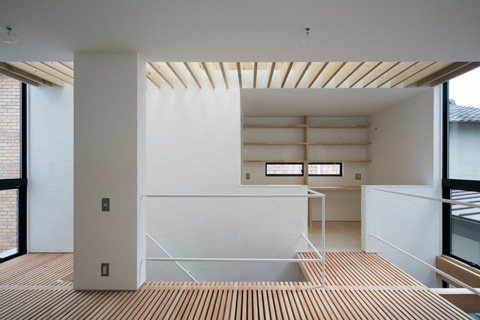 Transparency between rooms and floors assume a meaningful role when dealing with a small space: internal walls are almost nonexistent in order to enhance views and natural daylight throughout the entire house.
Inside, exposed wood beams and planks reveal a delicate taste for organic materials while white stucco walls expand the light that gently descends from above. Calculated window frames point to specific parts of the surrounding landscape avoiding any kind of outside exposure.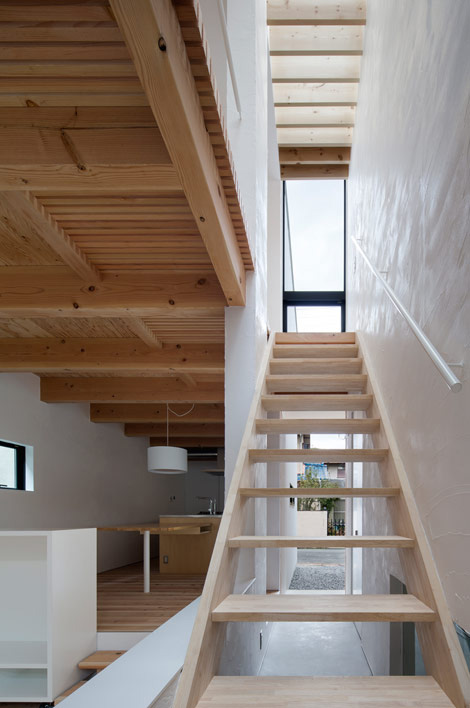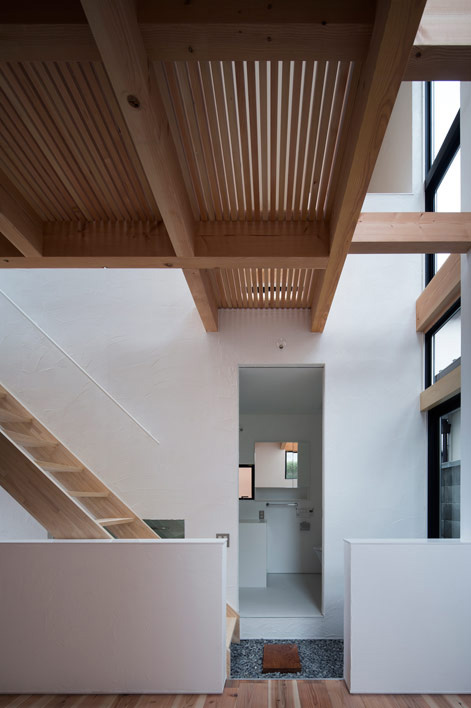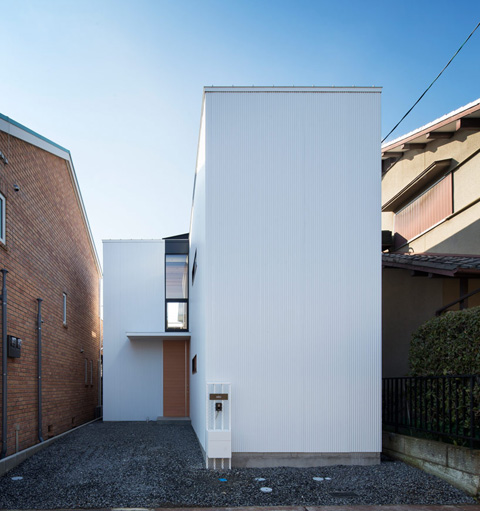 Architects & Photography: Container Design
via designboom