Considering how small consumer technology now is, there's no reason for us to use old models of design. Big and boxy forms don't make much sense anymore. Apple has even manufactured a tubular desktop computer. The Christofle Sphere from LaCie will probably startle you. I assure you it's an external hard drive, you know, one of those uninteresting, square-shaped devices that you use to backup your music library. But the Christofle Sphere looks like it was made by aliens or the most exceptional craftsmen.
The body of the sphere is plate silver that is hand-poured into a mold. And the interior of the sphere is equipped with all the modern digital storage technology we're familiar with.
Capable of storing one terabyte of data, with rapid transfers of 5 gigabytes per second using USB 3.0, the Sphere is perfect for data backup. LaCie's onboard password protection will also secure your pretty Sphere for private use.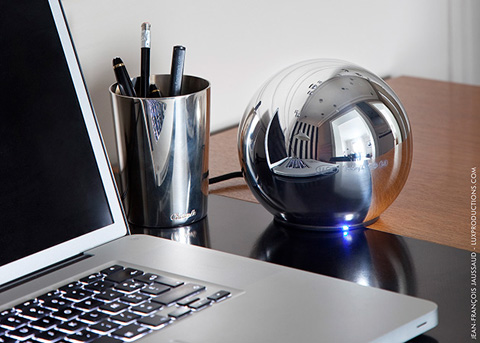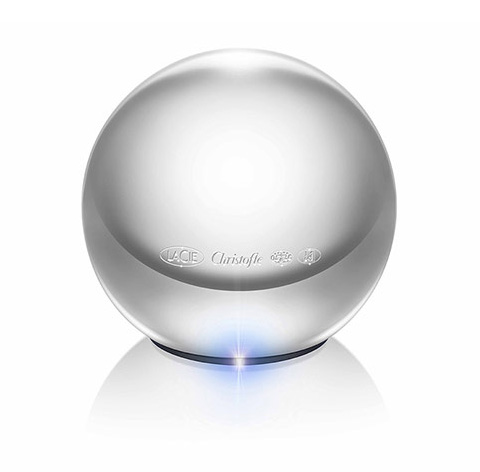 Design by Christofle, technology by LaCie
Photography courtesy of LaCie