Apple has made aluminum its centerpiece of most of its current products. We can all vividly picture the stunning silver of the MacBook Pro, Air, and iMac. Each is usually manufactured from a single piece of aluminum—keyboard and all. Some might admire the cold, industrial quality of Apple's products, and they do reflect a certain beautiful efficiency. But for those among us who want something more natural, check out Woody's Wired MonoTray.
Designed for use with Apple's wired keyboard, the MonoTray is a repository for the typically cold and industrial keyboard. In either Walnut, Cherry, or Beech wood, your Apple keyboard will be instantly more natural. Especially if you're one who prefers dark green shirts of a Steve Jobs-style black, the MonoTray will better reflect your personal aesthetic preferences.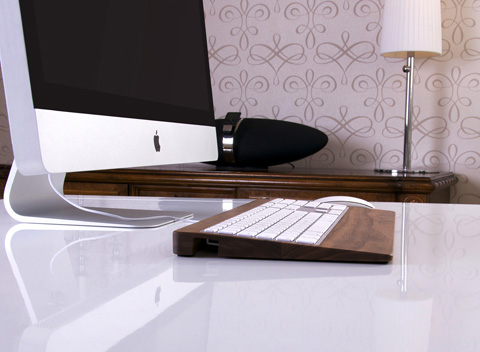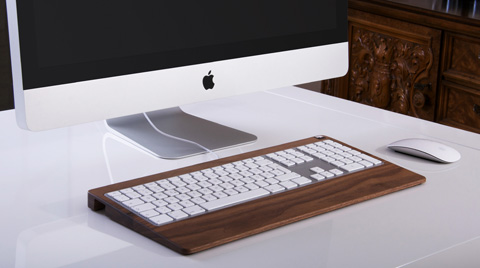 There's also another model called the TabletTray which bundles both Apple's iPad (incl. Air and Mini) and Wireless Keyboard into one clean and ergonomic unit. Each Tray is made from sustainably-harvested wood and they are free of any toxic glues or other substances.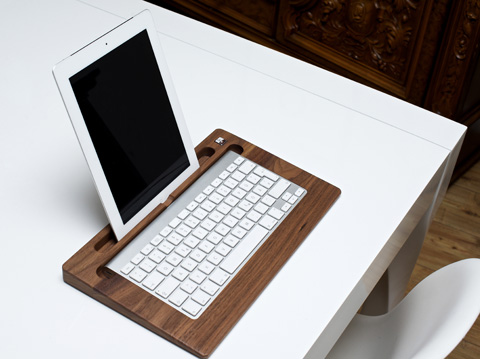 Photography courtesy of woody's.