The Kickstand Projector is the brainchild of Mike Nakamura, CEO of BEM Wireless, who wanted to redefine both the aesthetics and ease of use of projectors. The result is very impressive- a beautifully designed, portable and compact projector with powerful technological capabilities.
The sleek design of the Kickstand Projector truly sets it apart. When not in use, the projector lies flat within a protective band. This concept allows it to be safely and easily transported and also adds to its compact size. Another great feature is that the handle is embedded within the frame adding both style and ease of use.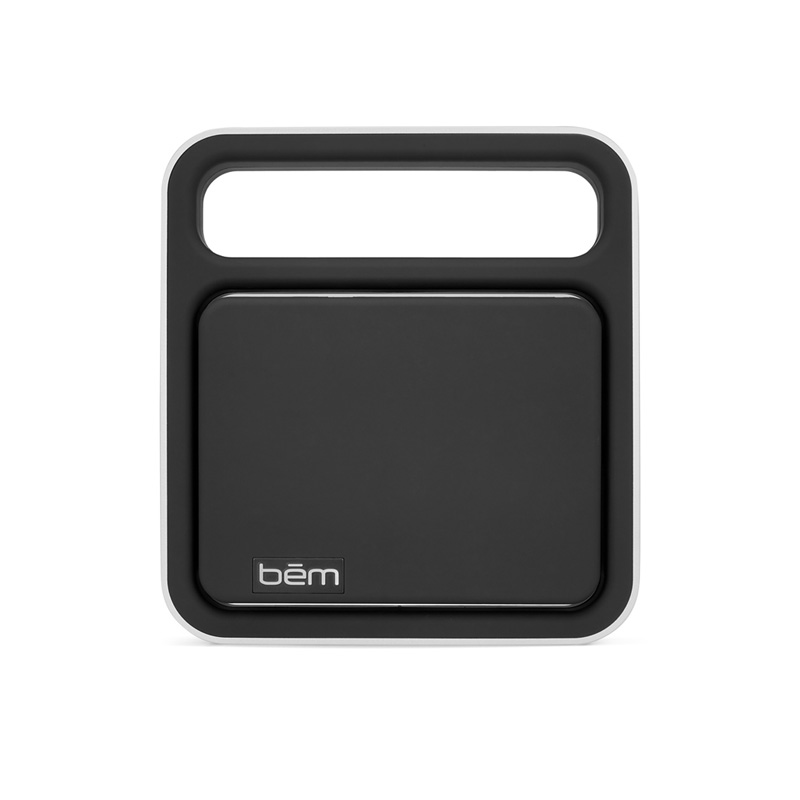 When the Projector needs to be used, it elegantly folds out of the main frame thanks to a hideaway directional swivel and a kickstand opens up for support. As a further space saver, the remote control doubles as a lens cover. The modern design of the Projector is further enhanced by its curved brushed aluminum frame and soft touch finish.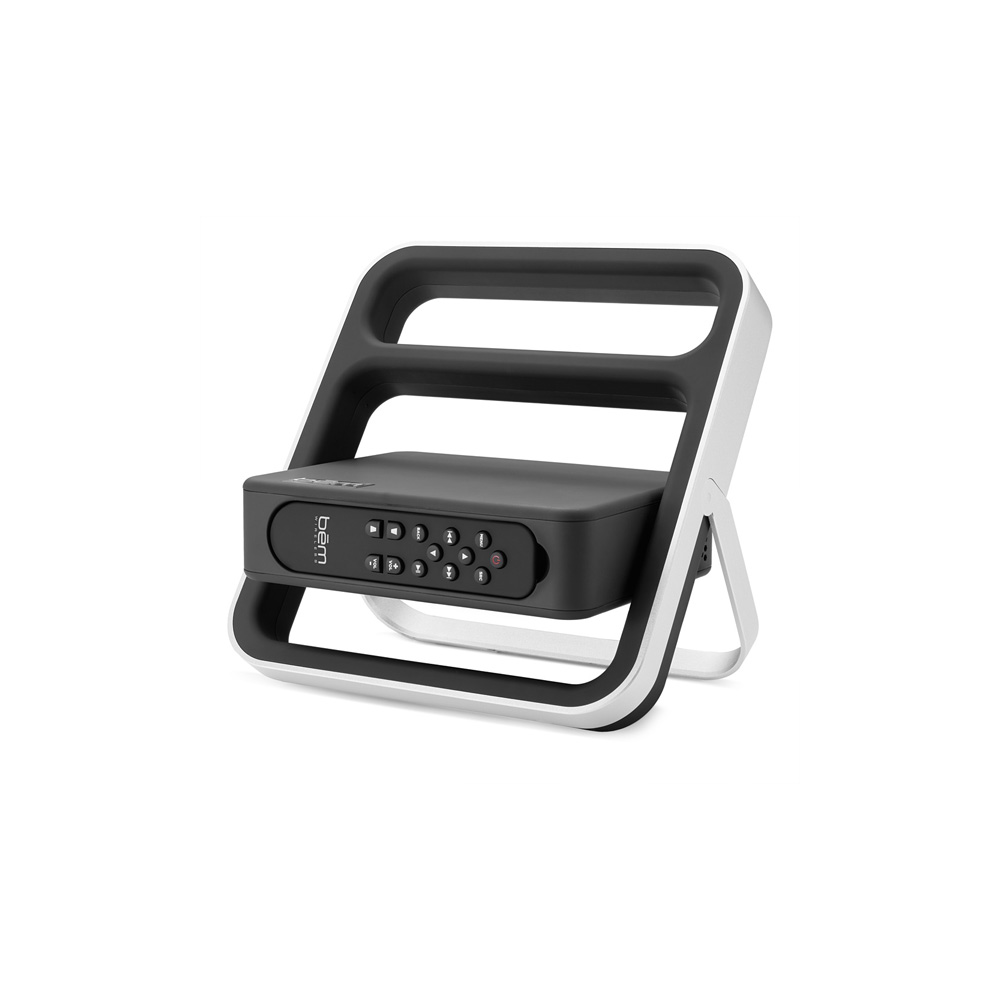 The Kickstand Projector opens up a world of viewing possibilities. You can watch movies on your bedroom ceiling, share your favorite photos on a 'big screen' and give great presentations. Because of its small size (8.25″ x7.5″ x 1.5″) it easily fits into a briefcase and can be carried anywhere.
Technologically, the Kickstand Projector is a very powerful device. It has a LED light engine and a native resolution of 1280 x 800. The screen has a range of 9″-90″ and you can also adjust the keystone by +/- 30 degrees to get the right angle. At the back of the system you have a HDMI connection, a USB input and a 3.5mm aux out so that you can play almost any kind of data.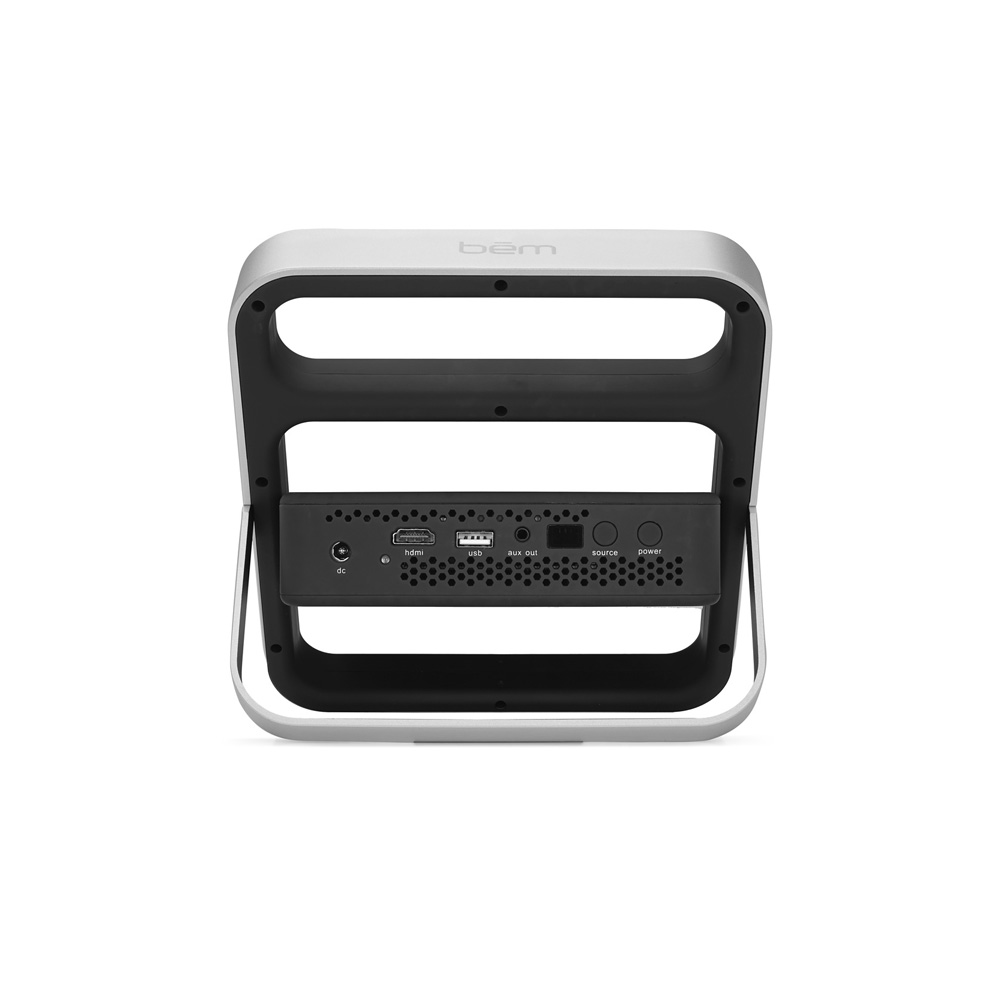 Photography courtesy of BEM Wireless.
Buy This Item