Don't you find that smartphones tend to run out of power at the worst times? Literally when you need them the most… The PowerGrid from Tego is a great little gadget that will help ensure that you always have extra juice when you need it. It's compact and lightweight and you can easily carry it in your bag. Best of all, it has a funky young design featuring a Lego-like surface on the top and bottom and a clean white frame in between. You can also get it in four great colors – Power Pink, Electric Blue, Atomic Green or Charcoal Black- to match your personality.
The PowerGrid can charge any iPhone, Galaxy and Android smartphone as well as tablets and other electrical devices that have a USB port. A great feature of the PowerGrid is that it has two USB ports so you can charge two devices simultaneously (as well as the PowerGrid itself at the same time).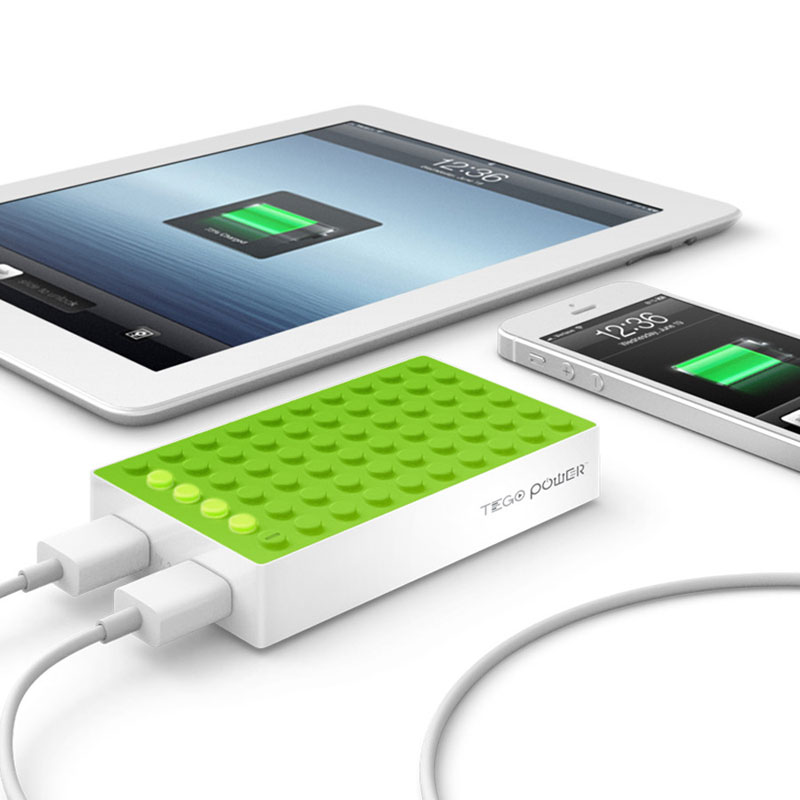 The PowerGrid dimensions are 98 mm x 60 mm x 17mm (3.86 in x 2.36 in x 0.67 in) and it weighs 124g (4.4oz). It is energy efficient and automatically shuts off when not in use for seven seconds. Also, it is easy to use and has five built in LED lights that let you know the charge status and the power levels.
PowerGrid's battery is a 4,200mAh Highest Quality Grade A Lithium Polymer that will store power up to three months and can be used over 500 times. The system also comes with a Tangle Free Micro USB cable and has a one year warranty.
Photography courtesy of Tego Power